Logitech C922 Pro Stream HD Webcam Review
Kick off your streaming career with Logitech's C922 Pro, a great entry-level streaming webcam that is a reliable monitor companion.

Published
5 minute read time
TweakTown's Rating: 93%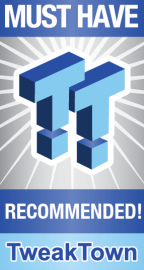 The Bottom Line
The Logitech C922 Pro is a great little webcam for anyone looking to jump into livestreaming and doesn't want to fork out lots of dosh for a high-end webcam.
Introduction
Breaking into the live-streaming game can be difficult, and there are quite a few different necessities that most people would say are required to gain viewers efficiently. One of these things is being able to put a face to a name and a voice. This means you might have to consider buying a webcam, but which one do you buy?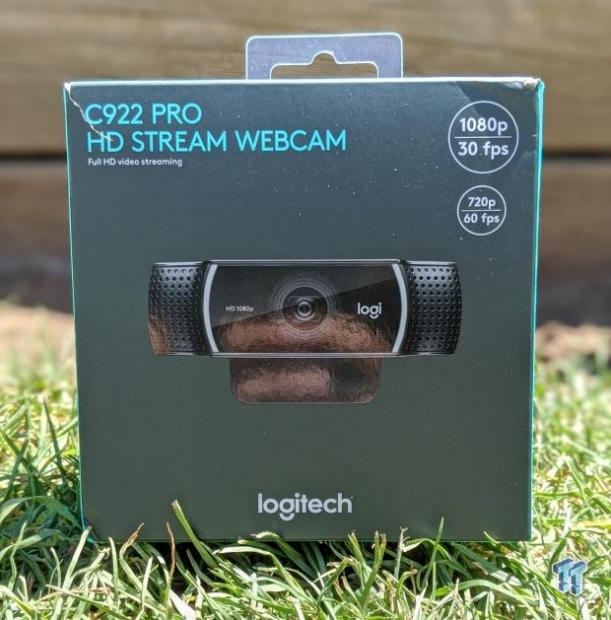 In short, it depends on your wallet size and how invested you are in streaming. If you are teetering on the fence about spending more time streaming, then there is no point going out and dropping large wads of cash on a streaming webcam. Instead, settle for something more mid-range that does its job perfectly and work your way up from there.
That's where the Logitech C922 Pro Stream Webcam comes in.
Close-up & Specifications
Unfortunately, the Logitech C922 Pro arrived with some damage to the packaging. Other than the little tears and cardboard deformities, the C922 Pro packaging is simple and effective.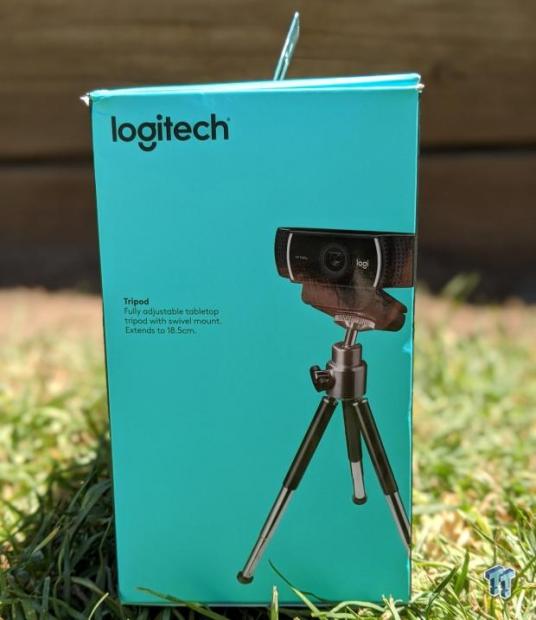 On this side of the box, we get an example of what the camera looks like while mounted on the provided tripod.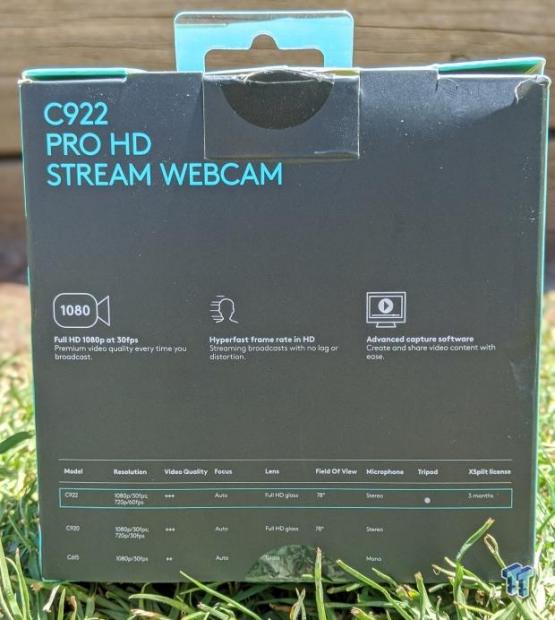 On the back, we get a shortlist of the specifications when compared to Logitech's previous-generation models, such as the C920 and the C615.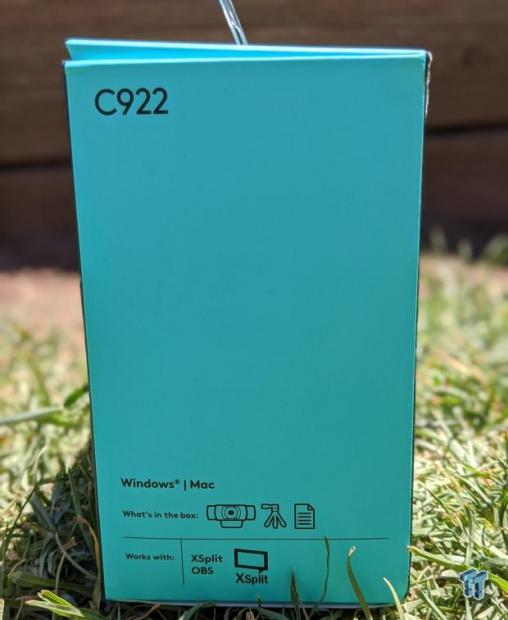 The final side of the box shows what operating system the camera supports, what software is recommended to use it with, and what's included in the box.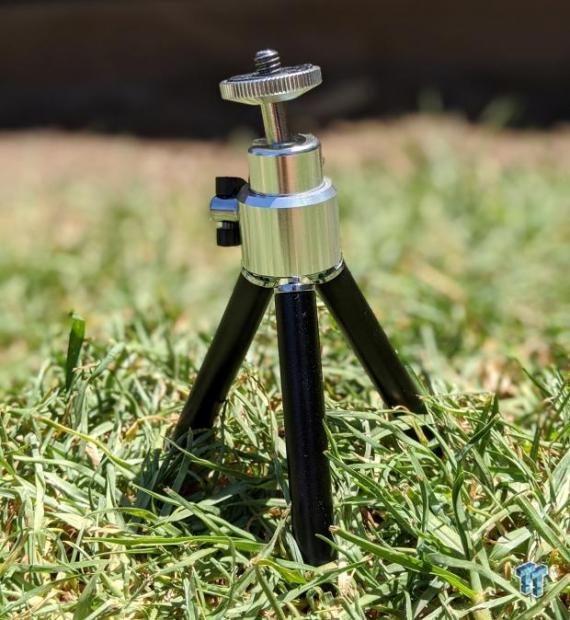 Here we have a picture of the tripod. It measures in at just 11cm without the C922 Pro attached to it.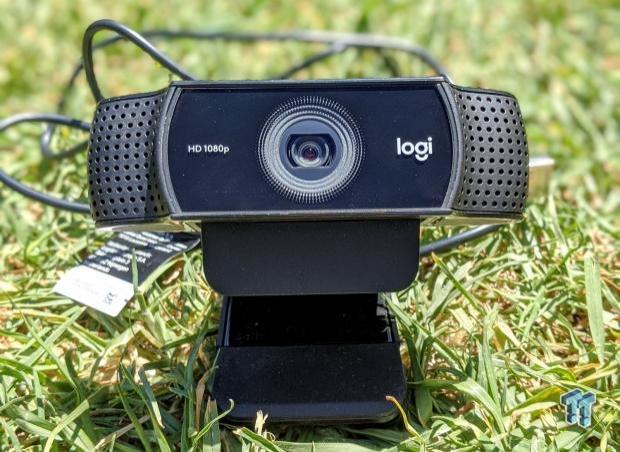 Above, we have a front-on view of the C922 Pro showcasing its lens as well as its HD 1080p support.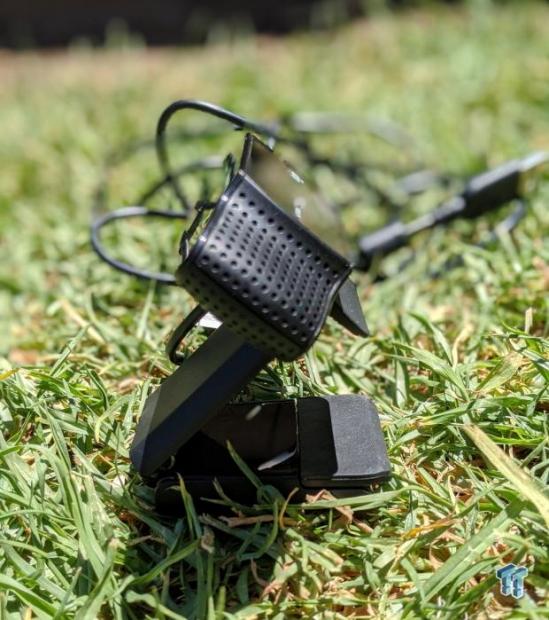 Next, we have a side-on view.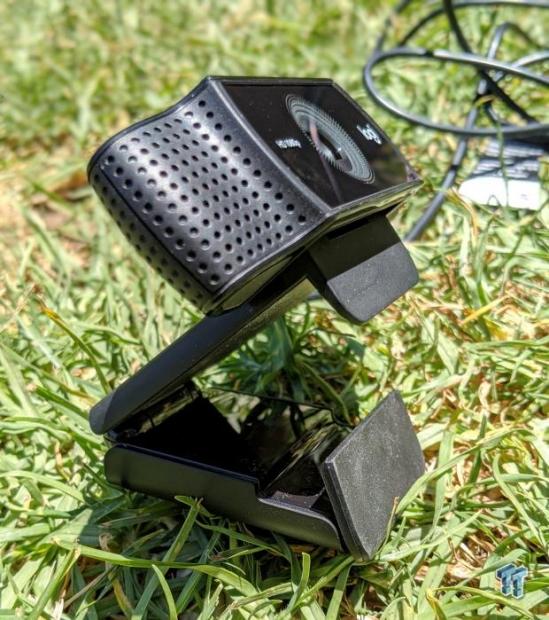 It should be noted that there are three hinges; one to tilt the camera up and down, another on its body for positioning against your monitor, and a third to ensure the entire webcam is sitting flush with your monitor.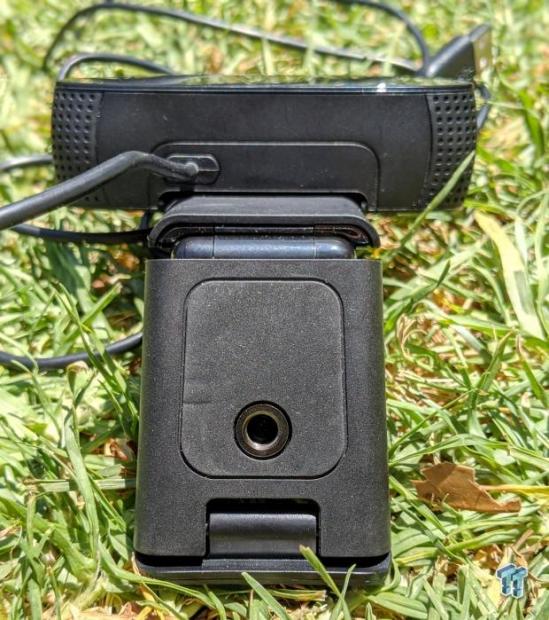 Finally, there is a screw mount on the bottom for the tripod, as seen above.
Official Specifications: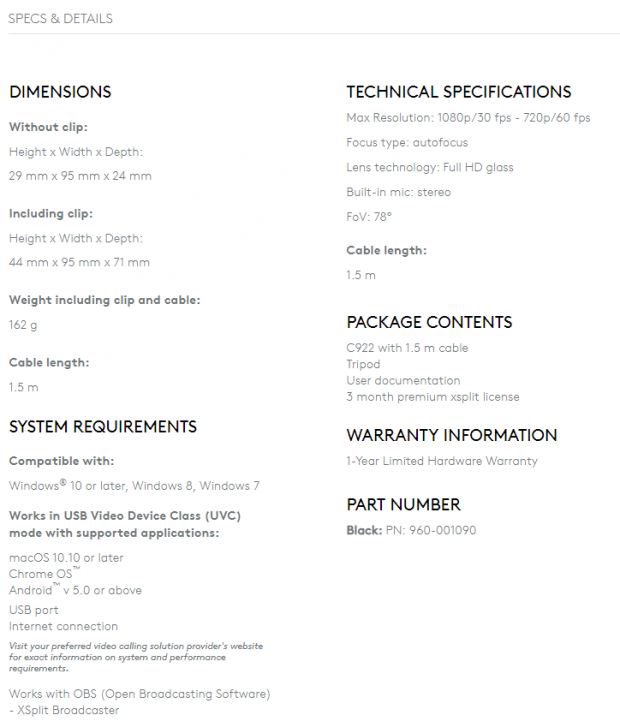 The above specifications have been taken from the official Logitech site, a link to that can be found here.
Use Case & Video/Build Quality
Logitech's C922 Pro has great video quality at 1080p 30FPS, and it actually takes surprisingly sharp video with very little noise. I noticed that the quality increased if you tweaked the camera settings to your environment. In particular, when overall sharpness was increased, I saw a massive difference in the video it was displaying (explained in Software Setup).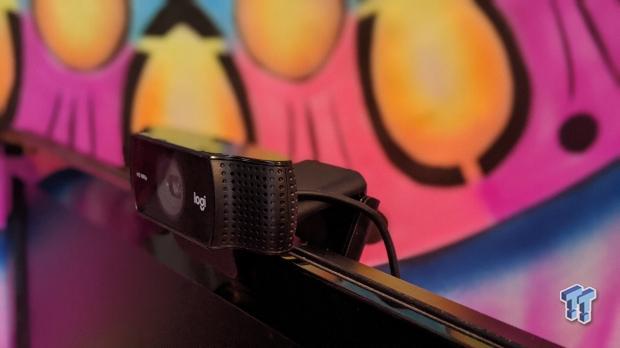 On the other hand, at 720p 60FPS, I noticed a massive drop in overall quality. It seems the C922 Pro is adding strong noise reduction to the video, making everything seen in the video smooth and less defined. This only happens when 60FPS is enabled and makes sense for users in low lighting that require a noise reduction but doesn't make sense for users who already have great lighting.
I couldn't find a way to fix this issue despite all the tweaking I did in the camera's setting. So, this is certainly a considerable downside for users looking to maintain quality streaming at 720p 60FPS.
Moving onto the build quality of the C922 Pro, Logitech has done a fantastic job with the materials used on this webcam. Even though it's made out of plastic, it feels strong, durable, reasonably weighty, and pleasant to touch. The hinges I previously mentioned are my favorite part of the design. They have been made exceptionally well, and when pulling them backward and forwards, you can feel strong resistance, reinforcing the excellent build quality.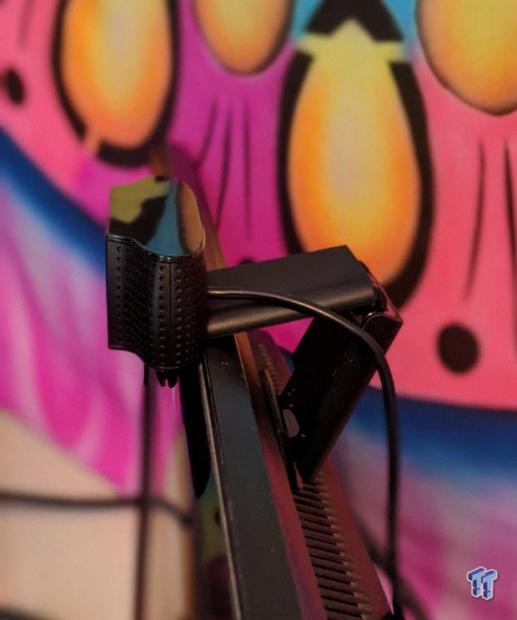 The hinges work as intended, and I can't really think of that many monitors that the C922 Pro wouldn't fit onto. My only concern would be if you owned a monitor that has an ultra-thin bezel, as you don't want the C922 Pro rubbing up against your display panel. Other than those downsides I mentioned above, the C922 Pro is a fantastic streaming camera for any entry-level streamer looking to jump into the streaming game.
Software Setup
Enabling the C922 Pro
Here we are going to be enabling the Logitech C922 Pro, and to do this, I will be using Open Broadcaster Software (OBS).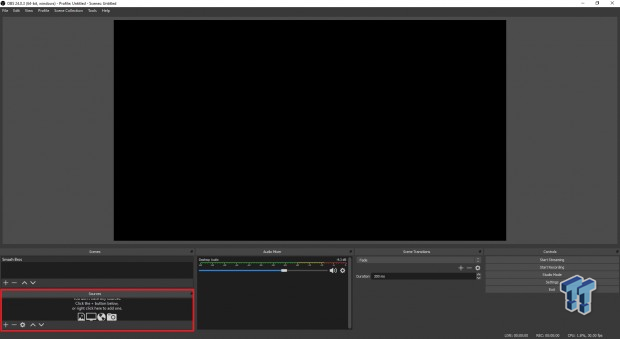 Firstly, you want to make sure the C922 Pro is located in your desired position and plugged into your PC. The position of the camera will either be attached to your monitor or on the provided tripod. Next, open OBS and find the 'sources' sub-menu located at the bottom left of the screen (see above image).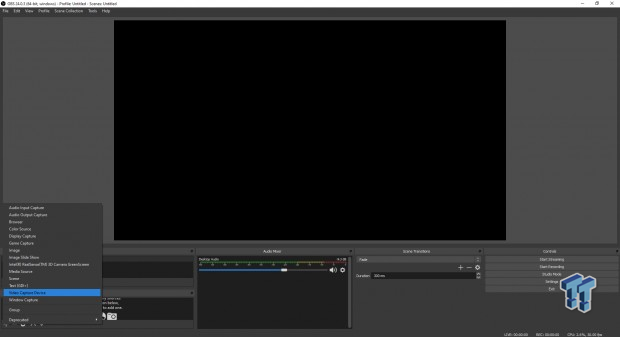 Next, click on the + located in the bottom left-hand corner of the 'sources' sub-menu. A box will open with a bunch of different sources that can be added. To add the C922, click on the 'video capture device' listing. A menu will open after that where you can name the video capture device and choose to make it visible. For this review, I have titled the video capture device C922 and enabled visibility.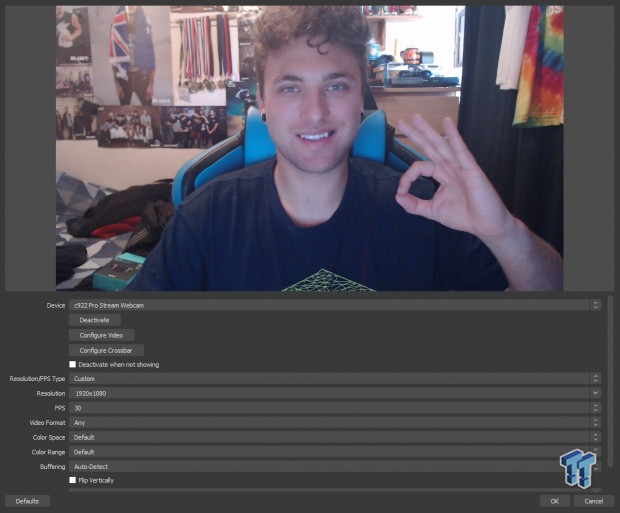 After that, a window should open saying 'properties' and show a preview of your camera. Here's where you can change the resolution, video format, webcam setting, and everything else you will need for tweaks and touches.
Now find 'device,' click the drop-down menu, and see what camera devices are enabled to your PC. Click on C922. From here, you want to decide what resolution you want to be shooting in; the C922 can shoot in 720p at 30 and 60FPS or 1080p at 30FPS. Once you have decided, find the 'resolution/FPS type' drop-down menu, click 'custom' and then find your desired resolution/framerate.

To get the best video output of the C922 Pro, you want to click on 'configure video'. Here is where you can make all the different tweaks such as brightness, contrast, saturation, sharpness, white balance, and more. There are also camera control options, such as zoom, focus, exposure pan, tilt, and low light compensation.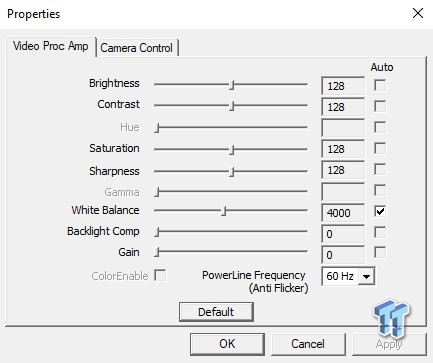 Buyers of the C922 Pro should adjust these settings respective of their current lighting situation. Since no user will have the exact same lighting as another, the settings will vary from user to user. But for the sake of this review, I have provided the camera settings that I found do the best in my environment.
Default: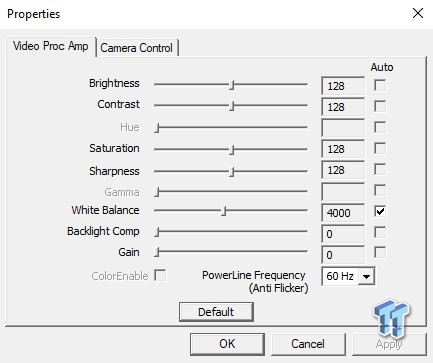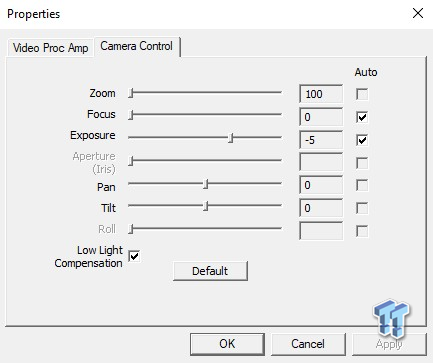 Tweaked: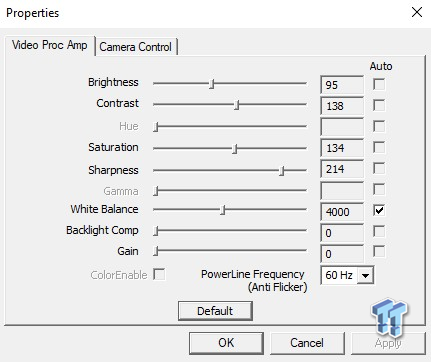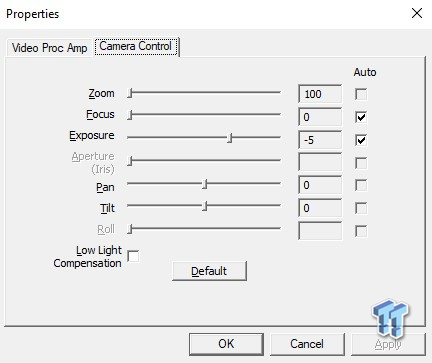 Default vs tweaked image:
Default: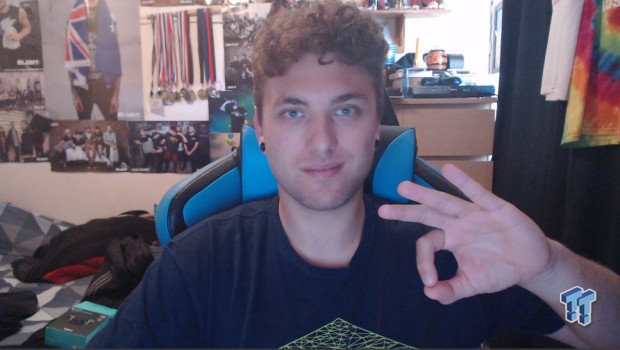 Tweaked: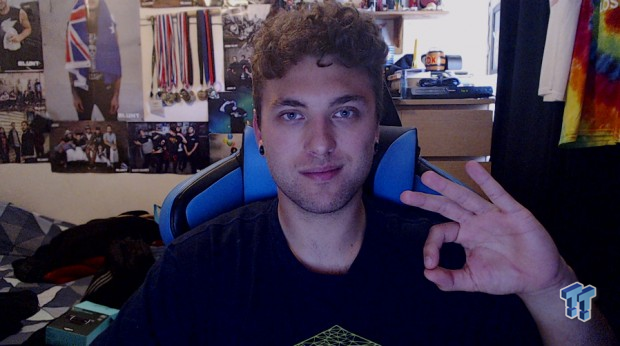 What's Hot, What's Not, and Final Thoughts
What's Hot
The Logitech C922 Pro is a compact, easy to use, versatile, and extremely well-built webcam. It offers the expected video performance for its price and even comes with some other little features as an added bonus. The build quality is reliable and resilient, and it also feels very nice in the hands. The hinges are sturdy and hold their strength when placed on a monitor, meaning buyers won't have to worry about their camera falling mid-stream.
What's Not
For streamers looking to stream at 720p 60FPS, and don't already have a great lighting set up, the C922 Pro might not be for you. Since the quality drops for 720p 60FPS, it makes it extremely hard to get a nice image. What is worse is that there is no way to fix this issue either; the noise reduction smoothness cannot be turned off. Buyers will have to use the 1080p 30FPS recording to get clear video.
Final Thoughts
In summary, Logitech has done a fantastic job with the C922 Pro. It has very little downsides when compared to the positives it offers. It seems that Logitech is aiming at the entry-level streamers with this device, and I believe that they have hit that mark right on the nose.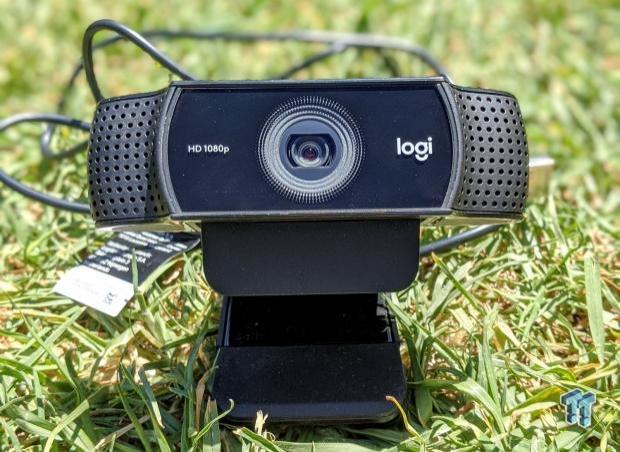 The C922 is perfect for any streamer that is in the slow process of upgrading their set up. For just $99.99, an entry-level streamer who can't yet afford to purchase a large or higher-end camera gets great 1080p video at a consistent 30FPS. Buying the C922 while you are upgrading your streaming rig means you can stream with a reasonably great camera, not have to spend too much money, and, most importantly, not be left out by the rest of the streamers who have face-cams.
If you are looking for a webcam that is reliable, easy to install, great for 1080p video streaming, and something you won't have to worry about replacing for a reasonably short amount of time, then check out the Logitech C922 Pro. It might not be the streaming webcam you ultimately want, but it could be the one you need to kick off your live-streaming career.
| | |
| --- | --- |
| Performance | 90% |
| Quality | 95% |
| Features | 90% |
| Value | 95% |
| Overall | 93% |
The Bottom Line
The Logitech C922 Pro is a great little webcam for anyone looking to jump into livestreaming and doesn't want to fork out lots of dosh for a high-end webcam.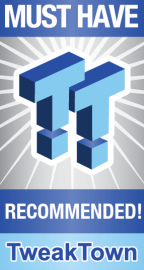 We openly invite the companies who provide us with review samples / who are mentioned or discussed to express their opinion. If any company representative wishes to respond, we will publish the response here. Please contact us if you wish to respond.