Fractal Design ION+ 860P Power Supply Review
The ION+ 860P Power Supply delivered as advertised, and is a great PSU for any user looking to upgrade to a more reliable power source.

Published
9 minute read time
TweakTown's Rating: 97%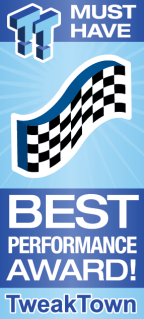 The Bottom Line
Fractal Design made a very nice PSU in the Ion+ 860P with a great cabling solution. Partnering with High Power was obviously a great choice as the Ion+ 860P delivered on its advertised wattage and then some.
Introduction, Specifications, and Pricing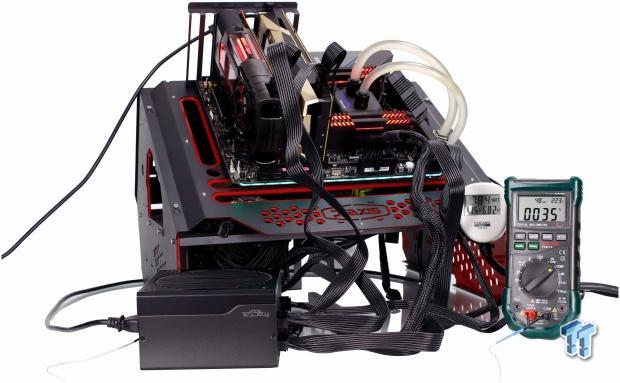 Fractal Design is a company we are all too familiar with in regards to cases, but what about power supplies? Well, Fractal has been in power supplies for quite some time as well. Even if they are not as familiar as some of the more common names such as Corsair, EVGA, Seasonic, and Thermaltake. This does not mean they are inadequate supplies; it just was not a significant focus as far as their overall business.
The ION+ series, which is what we are looking at today, is the next step in Fractals PSU series. From the looks of it, they are taking PSUs quite seriously. They have a new design ID and an overall clean aesthetic. This is a custom designed unit from Fractal Design and OEM High Power.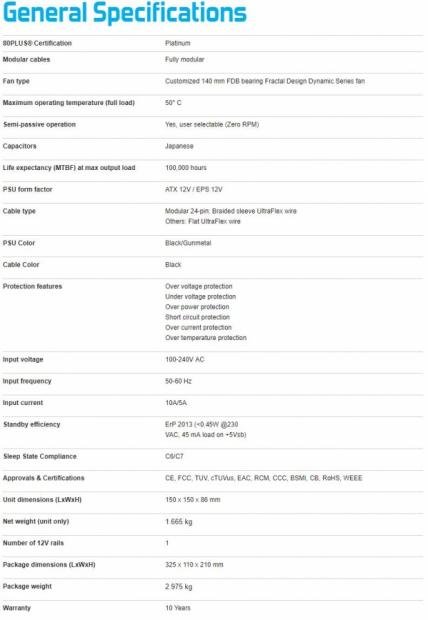 The model we have today is the ION+ 860P, which is a platinum-rated unit and is standard ATX size with a 140mm case length. The 150mm length is right in between the pretty standard 160mm and the 140mm units that Silverstone has been showing off. This, of course, means this will give more room for tucking excess cable in front of the supply. Having the extra 10mm compared to a unit that is 160mm + which is the reasonably standard size these days.
Some of the key marketing features from Fractal are:
Fractal Design UltraFlex DC wires have game-changing flexibility for effortless cable routing and connectors that twist and bend to fit your installation

Custom-tailored Dynamic Series 140 mm fan with exceptionally low minimum speed and true long-life FDB bearing

80 PLUS Platinum Efficiency for optimized electrical performance and reduced heat generation

User-selectable Zero RPM mode allows for either silent, passive operation in low load situations or continuous low-speed fan operation for additional cooling

Outstanding output quality with tight voltage regulation and extremely low noise and ripple

Fully modular design for reduced clutter and maximum ease of installation

Premium Japanese 105°C capacitors provide enhanced reliability and durability

Compact 150 mm depth easily fits compact spaces, allowing extra headroom for cable management

Full electrical protection suite includes Over Power Protection, Over Voltage Protection, Short Circuit Protection,

Under Voltage Protection, Over Current Protection and Over Temperature Protection

Extra-long 600 mm 24-pin ATX cable and 700 mm 4+4 pin cable

Extensive ten-year warranty
The pricing per Fractal's launch documentation are as follows:
ION+ 560P : $99.99

ION+ 660P : $109.99

ION+ 760P : $119.99

ION+ 860P : $129.99
The unit we have today is at the top of that spectrum and when checking online at current pricing. When I first entered 800 - 899 Watt I noticed there were many supplies quite a bit above the ION+. But many of them were lower efficiency ratings, and when I dialed in the search to Platinum and above units, the picture became very clear. The ION+ if it stays at its current pricing as quoted, would be the lowest price in the category for Platinum-based PSUs.
Packaging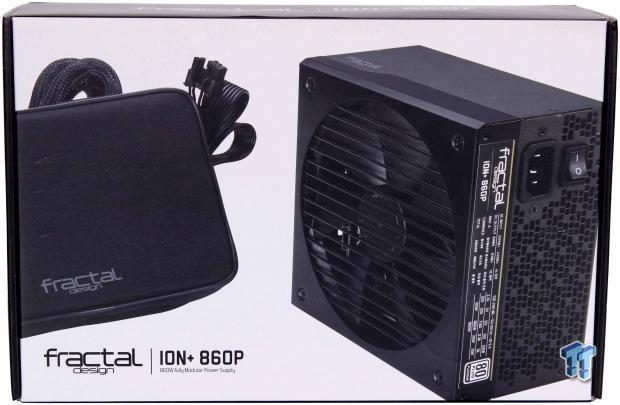 The front of the ION+ packaging shows the PSU itself along with the cable bag that has all of the high flexibility cables. There is also the name and the model for the ION+ 860P.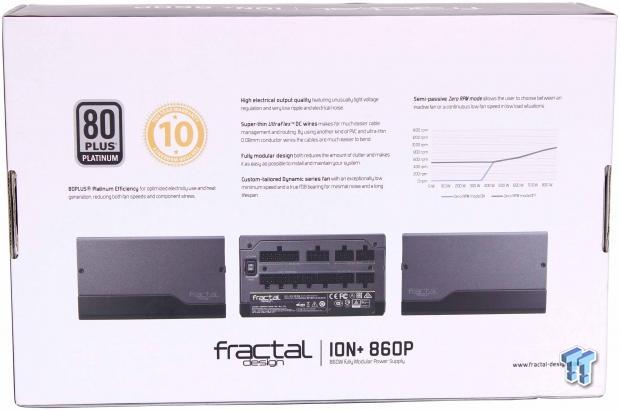 The rear of the packaging shows multiple angles of the PSU below. Above it has the 80-Plus certification along with the ten-year warranty logo. Then we have a few select feature call-outs and a fan curve graph showing where the zero RPM semi-passive mode kicks in.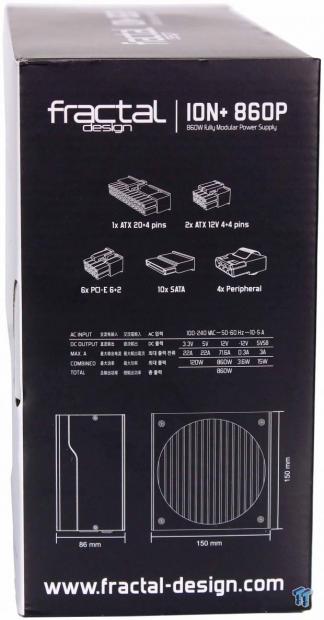 One of the smaller edges of the package shows all of the connector types and quantity. There is also a listed breakdown of amperage per rail and associated wattage along with the cumulative total. Then there are mechanical drawings of the PSU to show measurements.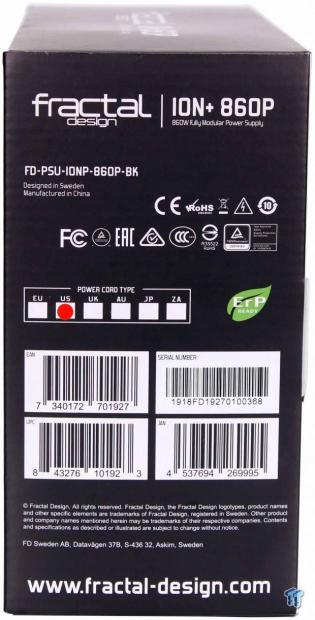 The other compact side of the packaging is where all of the labels and regulatory information is hiding. There are all of the certifications which inherently High Power had gotten when they made the platform and therefore applies to the ION+ as well. Also, a listing of included plug type for your region and applicable UPC, EAN, JAN and Serial barcodes all-in-one place which I'm sure will be fun for any retail worker trying to scan it.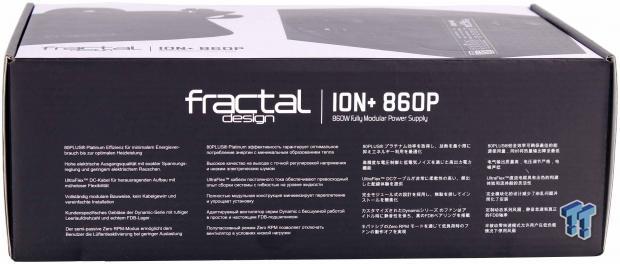 The flap you open to reveal the PSU is the last bastion of information before digging inside. It is a multi-language brief feature list in four other languages, German, Russian, Japanese, and Chinese.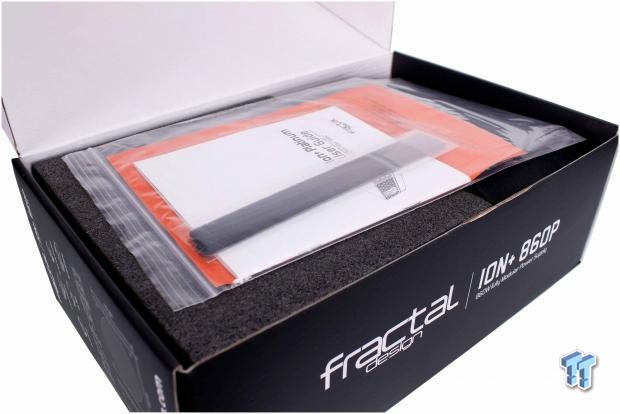 When opened we are greeted by the documentation for the PSU along with all of the goodies below it. Let's take a look at what documentation and accessories come with the ION+ 860P.
Accessories & Documentation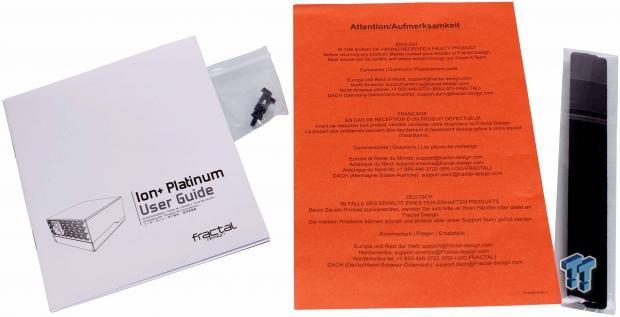 Removing the top bag and unpacking it we find the user guide. The user guide is a multi-language reference for connector types and pinout. One thing I do like and I'm sure modders will share the sentiment is that Fractal includes a direct PSU modular connector pinout. This means that you can create your own custom sleeved cables as you have the pinout for both endpoints of the connectors.
There is also a bright orange sheet advising users to contact technical support if any issues are observed rather than merely returning the product. This is quite smart as many times; small problems may be quickly fixed or diagnosed reducing downtime. There is also Velcro cable ties and screws to mount the PSU included.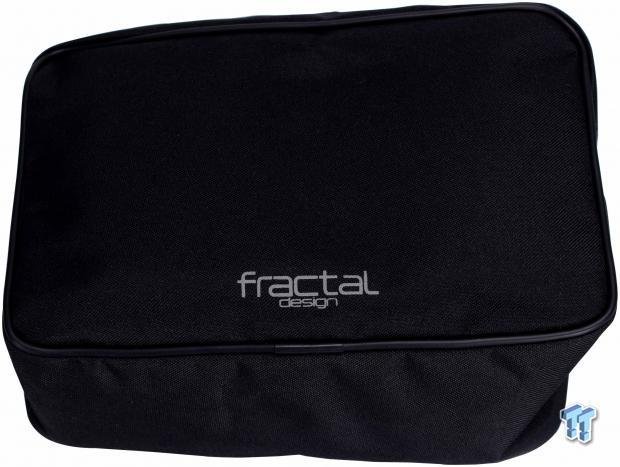 This is the cable pouch which comes with the new ION+ PSU's, and I admittedly like it. It's not much different than most PSUs included pouches, but it's nice to have a bag to keep your cables in when not needed. So that you don't end up with a massive box of random PSU cables as using the wrong one can spell disaster for your PSU or components.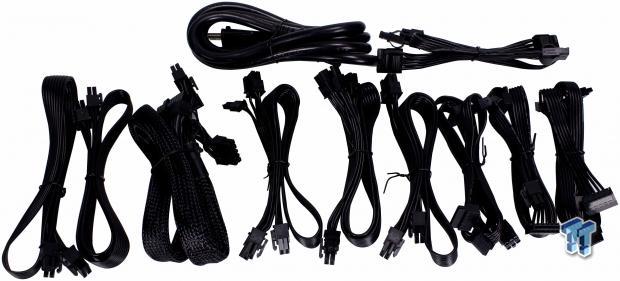 Here we have all of the included cables for the ION+ 860P. You will notice that all are black flat cables except for the 24-pin which has a braided sheath around the bundle.

Here we see the connector quantity included with the ION+ cabling. There are plenty of connectors while still offering four peripheral connectors or what many call 4-pin MOLEX.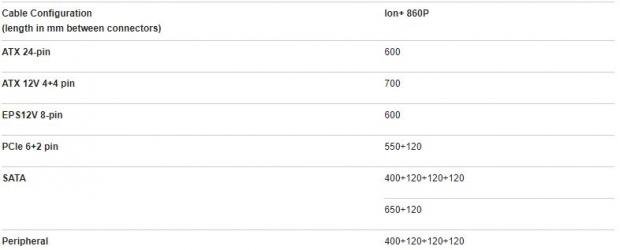 Here we have the stated cable lengths. I like that the 4+4 is 700mm in length so that if you have a more massive tower or specific routing, you have a bit more room than usual to manage the EPS cable effectively.
Fractal Design ION+ 860P Power Supply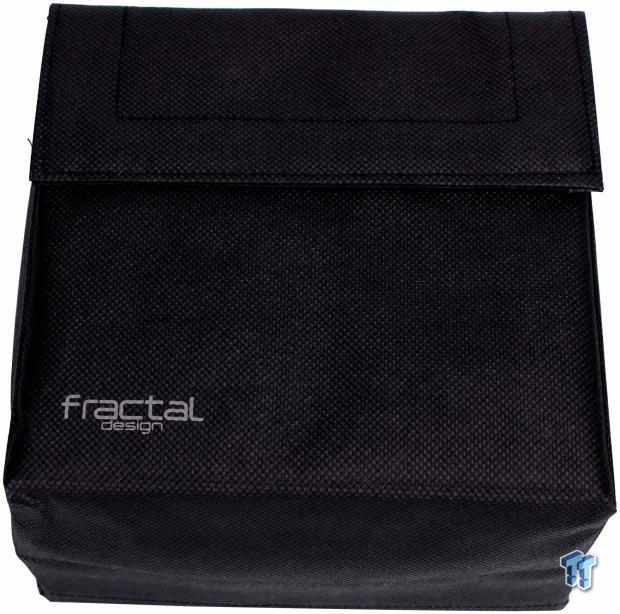 The ION+ 860P comes enveloped within soft foam pieces, and when shucked, we find the pouch containing the supply.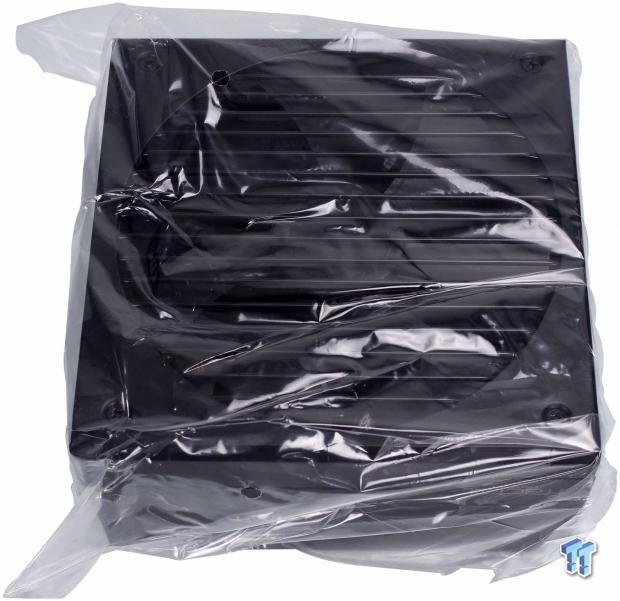 The PSU once removed is also in a plastic bag as well.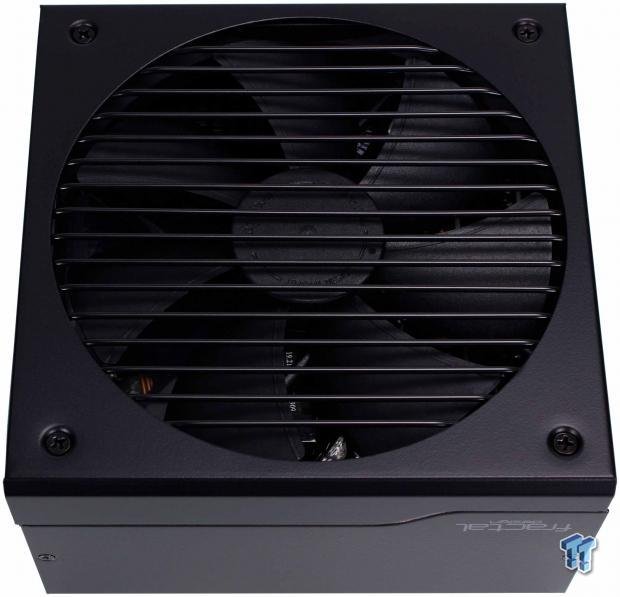 Now we're to the meat of the unit. The large 140mm fan covers the entire face of the PSU since it is 140mm and the PSU is only 150mm x 150mm. This is a Fractal fan with Notched blades to reduce noise. Knowing and having worked with Fractal fans before in their chassis, we know they should be rather silent as well.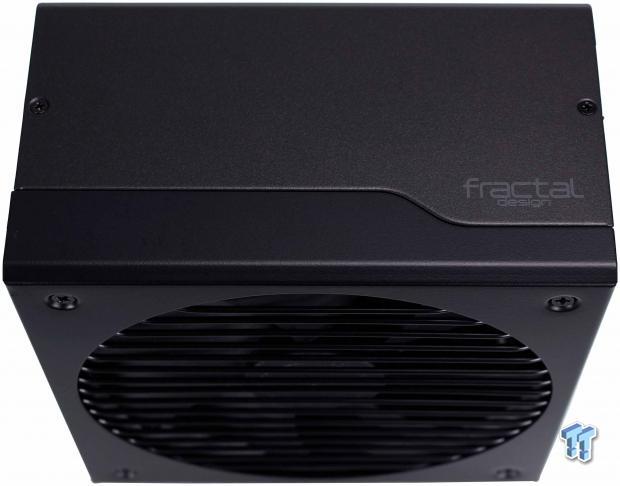 Here we get one of the first looks at the new aesthetic design, and I must admit, I am a fan of the split between the gray and black. The hump in the split also gives a crisp line to the PSU, while not anything functional it is all about appearance. Unfortunately, with many cases having a PSU shroud, you may not ever see this once installed.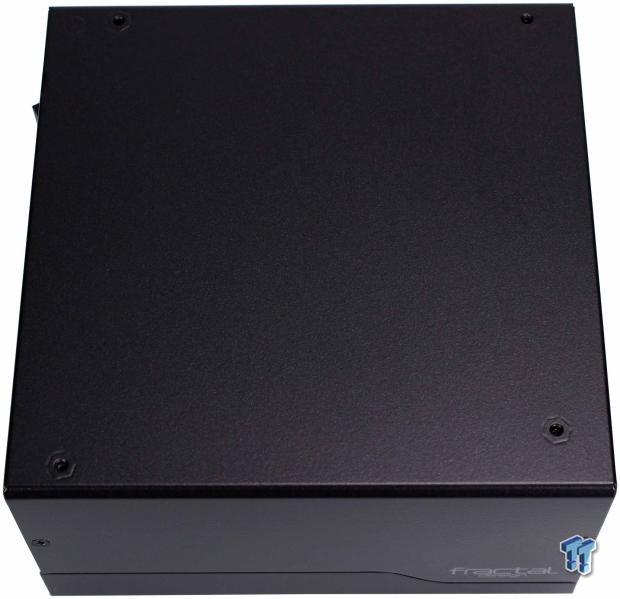 The opposing end to the fan we find the flat slate cover which has the four threaded holes for the internal board to mount to. Usually, there would be a spec label here, but Fractal opted to put this on the opposing ends which is a unique take on the label layout.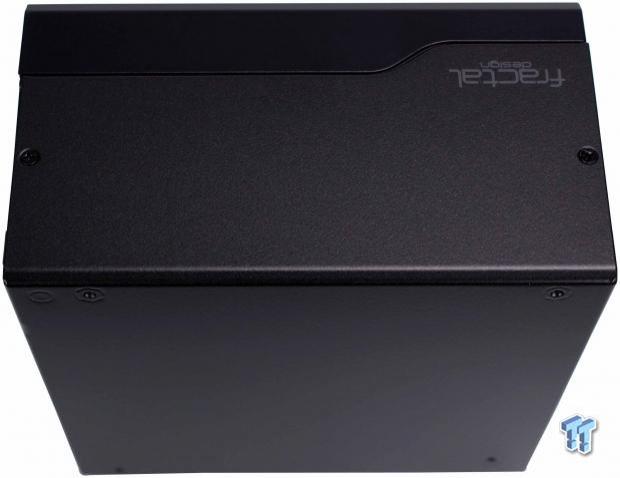 The opposing side, we find the same split in the case and the hump, which is where the Fractal logo is located.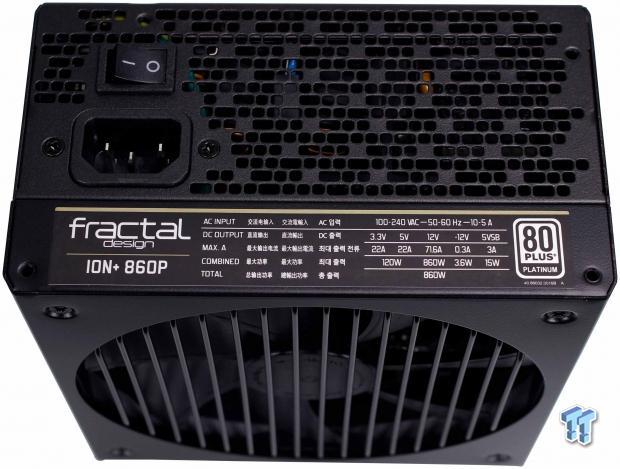 Here on the receptacle end, we find a part of the label showing the same spec table for amperage and wattage. We also see the standard C14 connector for the AC input from the wall outlet. There is also a rocker switch to shut off the PSU. The ventilation design once again is a neat aesthetic as it is varying squares and rectangles in a seemingly random pattern.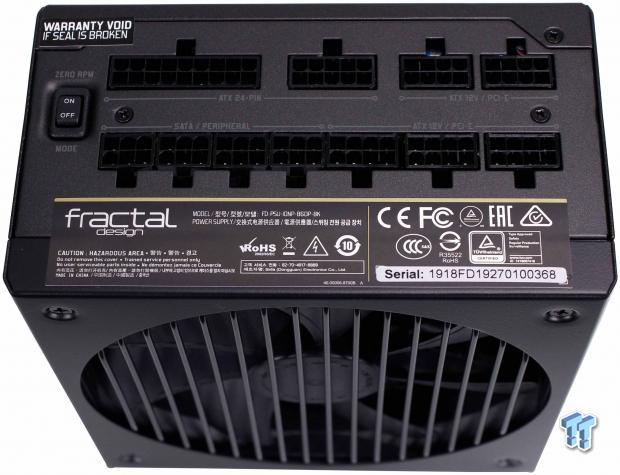 Now we make it to where the action happens, the modular connectors for the ION+. Here we start with the 24-pin ATX connector which is split into two parts. Then we have six 8-pin connectors which serve as both the ATX/EPS interface along with PCIe. Lastly, we have four 6-pin connectors which are used for SATA and PATA cable connections. Also, here you will find the other part of the label listing serial and some essential regulatory labels and logos.
Real World Test System & Observations
Shannon's Power Supply Test System Specifications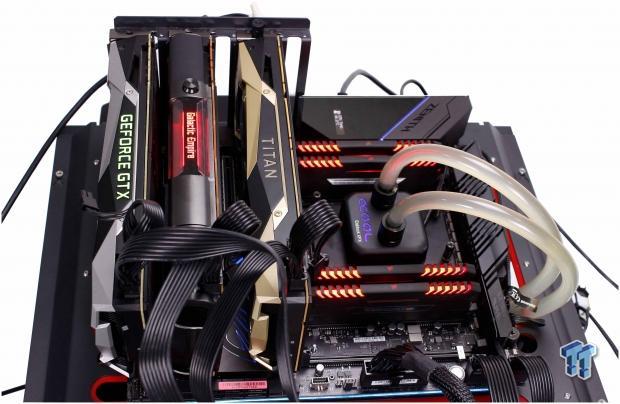 Here we have it, the Zenith Extreme Alpha powering the beastly Ryzen Threadripper 2990WX. The reason we chose this platform is that the CPU itself can consume up to 250W at stock. It can ingest more if you decide to open things up for more overclocking or power room. Then we have several cards we can add to increase loading on the PSU by pushing them via render loads. Loads such as Realbench, LuxMark, etc. which are real-world style loading environments that can scale to multiple installed GPUs.
What you see here is a TITAN V, TITAN Xp and a GTX 1080 Ti. And, spoiler alert, the ION+ 860P was able to push these so let's check out how it did below.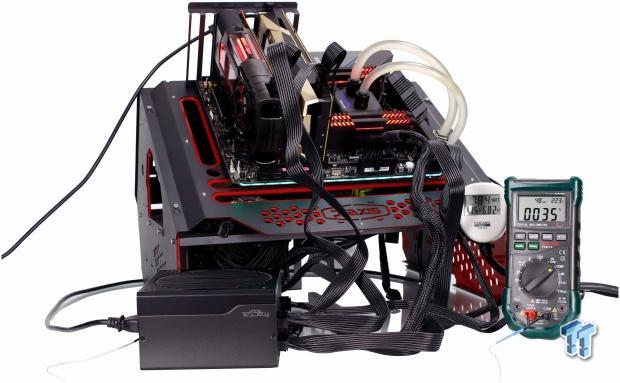 Here we have the dual card loading which is similarly representative to what you would expect in a robust workstation setup. As you can see the draw from the wall is 784W. This is not far from the PSU's stated capabilities and with the zero RPM fan mode enabled it still kept the PSU at a stable 34-35C exhaust temperature. This setup was run for over 2 hours to ensure no errors in the work output or driver failures, which can be a result of power instability.
Now its time to put in the 3rd card and see if the Ion shuts off, or blows up, or melts down.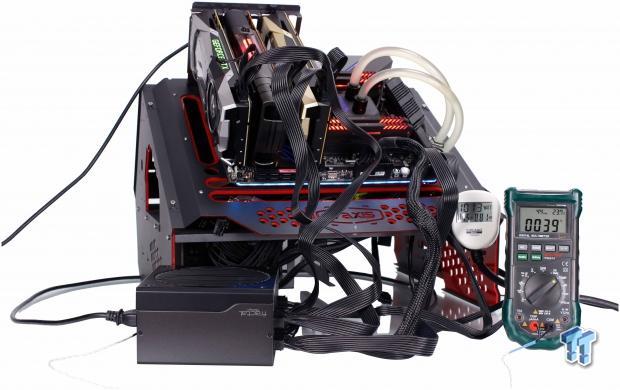 Adding the 1080 Ti to the stack increased power loading to over 1000W while also raising the PSU exhaust temperature to 38-39C. What surprised me the most is not that the ION+ 860P ran at this wattage. But it did so for over 2 hours until I stopped it as it merely plateaued on the temps and kept running without a single sign of power instability. The system didn't crash, did not turn off and kept chugging along without even an issue.
Disclaimer time, I would never recommend running a PC with an 860W PSU where you are drawing over 1kW consistently. I always suggest getting a PSU that will end up meeting your expected load while only loading up to 50-70% of the PSUs advertised capacity. This tends to give your PSU less stress and overall thermal concerns. While it is cool that the ION+ 860P did this for over 2 hours without fault. I cannot with any level of certainty guarantee that if I had kept the same loading on the supply for a month, it would have lasted.
Some render machines are under 100% load for long durations such as that, which is why I would suggest something much beefier if pushing that kind of load. The 860P handled the 2990WX and the TITAN V with full loading at around 426-430W. If I had picked a more reasonable CPU, I probably could have gotten the dual card configuration to around 550-600W which would be fine on this unit.
Final Thoughts
When I first entered this overview, I was excited to see what Fractal had up their sleeves. Knowing it's a High Point based unit, I knew it would be something good at the least. After testing the unit, I can say that without a doubt, Fractal has one hell of a power supply with the ION+ 860P. If the other units are as stout as the one we checked out today, they will be some monster supplies for the price.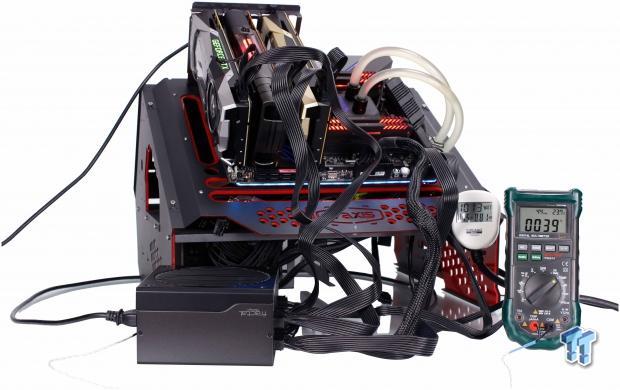 When looking at what we liked about the ION+ 860P, I think we can start with the new aesthetic. Then you have the Fractal fan which stayed even at 40C no louder than other system fans and much lower than the GPU fans under load. The malleability of the cables was also a great feature as I review chassis as well and I know how much trouble stiffer cables can be to manage in a build. The Zero fan mode is excellent as on lower loads the fan sits idle with no movement at all and only kicks on when needed. This should help with both fan life, and dust build-up as you are not cramming air into the supply with its fan most of the time.
When thinking about what I did not like about the ION+ 860P, well there's not much to dislike. If I had to pick something, it would be lack of styling on the blank slate panel which will likely be facing up in systems without a PSU shroud. This means that some sort of applique or styling there would be a very welcome addition to carrying the same aesthetic we get from the sides.
At the $129 price point as stated by Fractal, it is a killer option. The ION+ 860P is a class leader when taking pricing into account as a quick Newegg search in the 800-899W range will show that the ION+ 860P is the lowest priced platinum unit in the bunch. Let us not forget that the ION+ unit we tested today punched well above its weight class for a significant burn-in with no ill effects observed. Fractal design made one kickass power supply with the ION+, and now I am excited to see if they refresh their SFX options.
| | |
| --- | --- |
| Performance | 97% |
| Quality | 98% |
| Features | 95% |
| Value | 97% |
| Overall | 97% |
The Bottom Line
Fractal Design made a very nice PSU in the Ion+ 860P with a great cabling solution. Partnering with High Power was obviously a great choice as the Ion+ 860P delivered on its advertised wattage and then some.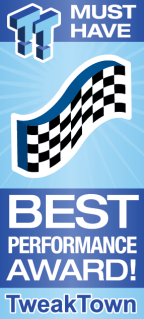 We openly invite the companies who provide us with review samples / who are mentioned or discussed to express their opinion. If any company representative wishes to respond, we will publish the response here. Please contact us if you wish to respond.