TweakTown's Rating: 88%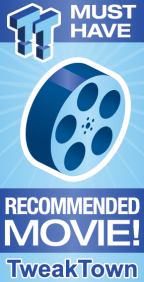 The Bottom Line
Many superhero films have come since, but 1989's Batman stands the test of time. The new video and audio transfers are gobsmackingly good, and the legacy bonus content is deep and informative.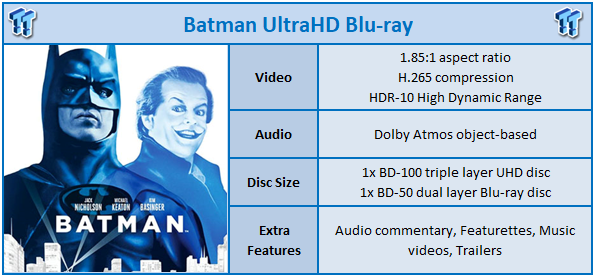 Batman 4K Ultra HD Blu-ray
While today's comic book feature film industry is a multi-billion dollar behemoth churning out multiple big-budget tentpoles for Hollywood's studios. The situation circa 1989 was vastly different, with the only big-screen incarnation of the Dark Knight (the Adam West/ Burt Ward camp fest) released over twenty years prior, and the much lighter Christopher Reeve Superman franchise having crashed and burned over the course four films.
With just two features under his belt, Batman Director Tim Burton re-envisioned a much darker, modern take on the superhero which floored casual and comic book audiences alike that unleashed amassed a $400 million worldwide box office haul, an accompanying merchandising juggernaut and also set the bar for every superhero film that's come since.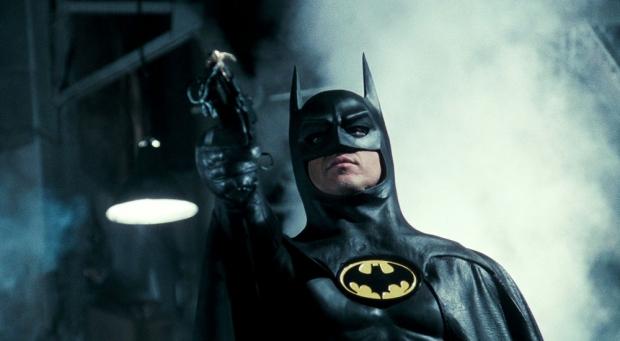 When the seedy, crime-addled underbelly of Gotham City gives birth to a crazed villain known as the Joker (Jack Nicholson), Bruce Wayne (Michael Keaton) dons the suit of his alter-ego Batman to protect the city from a plot to poison its citizens with a deadly nerve agent. At the same time, he attempts to keep up appearances as a billionaire playboy and the object of his affection, Vicki Vale (Kim Basinger).
Thirty years from its original release, Batman feels neither as fresh or subversive as it did, but undeniably stands the test of time as a visually stunning and engaging feature, with some excellent performances and a wonderfully timeless and heroic score from Danny Elfman. Viewed through the prism of today's technology, even its perceived flaws such as obvious use of models and matte paintings extending the physical sets don't impact the enjoyment of the film, and instead, serve to highlight an almost tangible sense of artistry in every shot. If it's been some time since you've seen this one, do yourself a favour and pick up this excellent 4K package.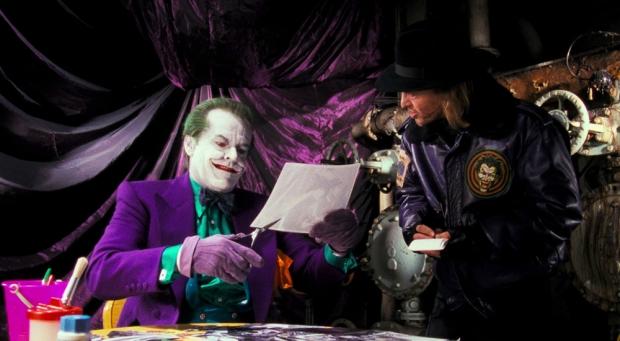 Video transfer
Batman is presented in its original aspect ratio of 1.85:1, encoded with H.265 compression and finished with a static HDR-10 pass.
As one of the crown jewels in Warner Brothers feature film library, Batman has always been served very well by home video formats from VHS onwards, often supporting the theatrical release of a new sequel or reboot, or to celebrate an anniversary - as it does here, the film's thirtieth. While the studio last struck an updated master ten years ago for its Blu-ray debut, Warner have again gone back to the original 35mm negative to produce a brand new 4K master that overwhelms all previous releases and rectifies many of their faults.
For those accustomed to the flaws and foibles of previous transfers, it's clear that Batman has benefited enormously from advancements in modern 35mm transfer and digital restoration techniques. Gone is the red-tinged colour palette and artifacts that marred the image, as well as the unstable telecine wobble which made the image look as if it was being watched from sea. Batman's 4K transfer is sharp as a tack, revealing a myriad of fine details for the very first time, breathing new life into the frame and more accurately reflecting the artistic intent of its cinematography.
With much of the film is composed to accentuate darkness and shot on stage with lighting to suit, the film isn't quite as suited to HDR as the stroke-inducing neon brilliance of the Joel Schumacher sequels, but it does provide a subtle and pleasant addition to its occasional bursts of colour, including the Joker's fabulous costume changes.
Suffice to say; this is a rock solid case study in catalog film remastering and one of the best examples yet of a generational upgrade from Blu-ray to 4K.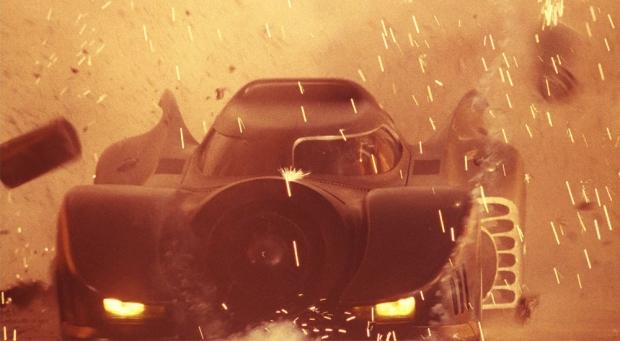 Audio transfer
Batman's primary English audio track is a newly created Dolby Atmos mix.
Originally mixed for Dolby Stereo, Batman debuted a more contemporary 5.1 surround mix for its initial DVD release in 1998, with all versions since being based predominantly on that mix. For this 4K release, Warner has gone back to the original recording stems to assemble a new object-based Dolby Atmos track which not only adds height information, but completely reworks the soundtrack for additional aggressiveness and also to finesse inadequacies in the original mix - the latter of which has led to some controversy.
While few would disagree with utilising a noticeably superior, higher fidelity source for Danny Elfman's original musical recording sessions (released as a stand-alone deluxe soundtrack in 2014 by La-La Land Records). Warner has updated a number of the film's sound effects, including gunshots and the roar of the Batmobile's furnace with new foley effects which better match their imagery.
Unfortunately, those stock sound effects (which were already many decades old before they were used for this film) have since become part of the dated, gothic aesthetic of the film itself, so their replacement has rather predictably raised the ire of fans and preservationists alike. Of course, had Warner chosen to also include the previous 5.1 mix as an alternate audio track, everyone could have been catered for and indeed Warner did just that for the 4K release of Superman last year - but sadly did not this time around.
While for some, this revisionism may represent a deal breaker, for everyone else, this Atmos track is very clearly sonically superior to all previous releases, with greater fidelity, stronger surround channel separation and more detailed and responsive low frequencies. I can't imagine this film sounding any better than it does here, and certainly without replacing more of the original foley effects.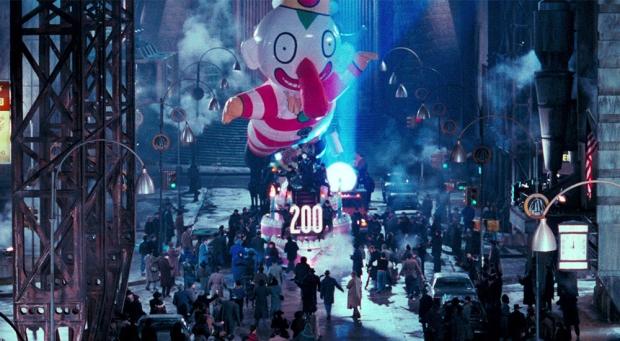 Bonus Features
Roadshow have included the previous 2009 Blu-ray release as a pack-in, so this 4K Blu-ray release plays as a best-of that includes hours of documentaries, featurettes, music videos and trailers from its previous home video releases. Key highlights are the Legends of the Dark Knight: The History of Batman and Shadows of the Bat: The Cinematic Saga of the Dark Knight which goes into surprising depth to the inception of the film, coupled with the Tim Burton Audio Commentary, which through long stretches of silence still manages to impart some useful trivia nuggets for more hard-core fans.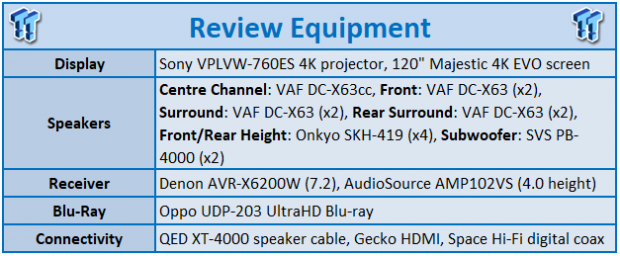 | | |
| --- | --- |
| The Movie | 85% |
| Video Quality | 93% |
| Audio Quality | 87% |
| Extras | 85% |
| Overall | 88% |
The Bottom Line
Many superhero films have come since, but 1989's Batman stands the test of time. The new video and audio transfers are gobsmackingly good, and the legacy bonus content is deep and informative.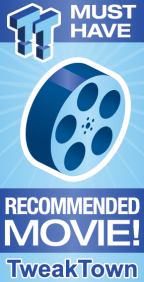 We openly invite the companies who provide us with review samples / who are mentioned or discussed to express their opinion. If any company representative wishes to respond, we will publish the response here. Please contact us if you wish to respond.