ASUS ProArt PA32UC Monitor: Workstation Monitor Perfection
ASUS' professional-grade 32-inch 4K IPS workstation monitor is a thing of absolute beauty.

Published Wed, Aug 1 2018 10:00 AM CDT
|
Updated Tue, Nov 3 2020 6:57 PM CST
Rating:

94%
Manufacturer: ASUS
Introduction, Availability & Price
ASUS has quickly become one of the go-to companies for high-end professional workstation displays, a market that has been dominated by Dell for a very long time. ASUS might not have the same presence as Dell in the market, but that doesn't take away from the fact that the Taiwanese company is kicking serious ass in the display business right now.
Right off the back of the ASUS ProArt PA27AC, the company asked if I would like to review their 32-inch model... but teased me "if you thought the PA27AC was good, you haven't seen anything yet". My contact at ASUS is one of the most enthusiast-driven marketing guys in the industry, and he knows his stuff - and he was right yet again. The ASUS PA328Q is a work of art, and as I was told "it would be hard to go back to anything else" and yet again, he's right.
For most of my work I've been using a mix of displays over the last year or so, but for the last 8-12 weeks I've been using the AOC AGON AG322QCX (our review here) which is a 32-inch QHD monitor with a super-fast 144Hz refresh rate but lacking-in-quality TN panel.
So in moving to the PA32UC it was jarring in terms of quality increases, but I'm not unused to them either. There are other monitors in my labs that are high-end IPS panels including the Dell UP3218K, a beyond-enthusiast 8K display that has an absolutely gorgeous panel. In short, the PA32UC is the only one that gets close to that in terms of quality and color accuracy is amazing.
The ASUS ProArt PA32UC isn't cheap by any means, with it packing a huge $2999 price tag.
Specs + Detailed Look
Specs
It's all a standard affair for the ASUS ProArt PA32U if you've coming in here knowing what you're about to look at. We have a 32-inch 16:9 display with a native 3840 x 2160 resolution that is based on an IPS panel, so the colors and sharpness are gorgeous and second to none really.
Detailed Look
ASUS has nailed the style of the ProArt PA32U, it stands out but not too much - so it's not going to get confused with their ROG gaming line up of displays.
The same is said for the back of the display, with a nice big ASUS logo at the top and a solid stand and base.
From the side of the display, we can see the ProArt PA32U is quite chunky, but for good reason - quality, quality, quality.
Seriously, I'm digging the vibes that ASUS gives on the design of their ProArt displays... the thin bezel is another part of that joy.
ASUS brands the display with ProArt in the bottom left, and brings attention to the fact that it's a HDR-capable display with superior color accuracy, oh and it's a 4K display.
And the right of the stand features another ASUS logo.
As you can see it's flat, with enough space to throw your wallet and phone on it - if you're like me, that is.
The stand is very sturdy, and it also looks good with its brushed aluminum styling.
There's so much room for activities.
Test System Configuration
Test System
I've recently edited my GPU test bed, which was powered by the Intel Core i7-5960X processor, and shifted into the arms of Kaby Lake and the Intel Core i7-7700K. GIGABYTE hooked us up with their awesome AORUS Z270X-Gaming 9 motherboard, which is the heart and soul of my new GPU test platform.
This system will be changed in the coming weeks, with a Core i7-8700K.
Detailed Tech Specs
CPU: Intel Core i7-7700K
Cooler: Nocua U12S
MB: AORUS Z270X-Gaming 9
RAM: 16GB (2x8GB) G.SKILL Trident Z 4000MHz DDR4
SSD: 1TB OCZ RD400 NVMe M.2
PSU: Corsair AX1500i
Chassis: In Win X-Frame
Detailed Look
A larger article on our 7700K system is available right here.
Here are some shots I've taken of the new system in action:
Connectivity
You might not use the USB ports on the side of your monitor, or you might not even have them, but it doesn't mean they're not an important part of your display. Personally, I don't use any USB ports on the side of my monitor - part and parcel of my job, I'm testing so many different PCs, graphics cards and displays that I don't have a proper PC that doesn't change every few weeks.
ASUS looks after consumers and professionals that need oodles of connectivity, packing the PA32U with everything including the kitchen sink this time. We have:
1 x DisplayPort 1.2

4 x HDMI 2.0

2 x Thunderbolt 3 USB-C (1x in, 1x out)

1 x USB 3.0 Type-B

2 x USB 3.0 Type-A

1 x USB 3.0 Type-C

3W x 2 stereo SMS speakers

3.5mm mini-jack
As you can see it's not just display connectivity that ASUS provides, but plenty of USB 3.0 ports to handle various devices plugged into the display. Thunderbolt 3 is large focus here, with up to 40Gbps of bandwidth dedicated to the two USB-C ports on the display. The ports can handle USB 3.1 with Power Delivery which handles up to 60W of power for external devices. Furthermore, you can daisy-chain monitors through a single Thunderbolt port, which means there's no need for a hub or switch.
The ASUS ProArt PA32U handles it all in its stride.
The navigation joystick is a godsend, anyone who knows how annoying some of the controls on the back of a monitor can be will always appreciate a good joystick on the back of the display. It's very close to the design and feel of the ROG Swift monitors, with easy and intuitive navigation through the OSD.
Everyday/Workstation Use
With only a couple of weeks of using the ASUS ProArt PA32UC we thought we'd throw it into different workloads, so it was used as a workstation machine display for a week and then used for Corey, our video editor.
One of the only gripes I had on the ProArt PA27AC is that it had a relatively small 27-inch panel for more reasons than one. First, after using 34-inch UltraWide monitors and larger 32-inch 2560x1440 monitors it's hard to go back to a small 27-inch. Secondly, 4K has never been good on a 27-inch panel for text size. Windows 10 scaling does a good job, but for professionals and workstation use the monitor will only be used for software, not gaming.
The larger 32-inch panel provides so much more room for the 3840x2160 resolution to breathe, so you don't feel so cramped with your workflow. The DPI scaling in Windows 10 helps out here, so you can have the full 100% scaling and 4K looks perfect on a 32-inch panel. I'm a big fan of 4K on 32-inch from using many different models, even QHD looks great on a larger 32-inch display.
HDR is all the rage these days so what good is it buying a new professional-grade monitor you will keep for at least 2-3 years if it doesn't pack HDR? ASUS doesn't just throw HDR on top of an already great monitor, it goes to great lengths to provide an all inclusive package. The ASUS ProArt PA32UC has an Ultra HD Premium certification, which is the industry standard for HDR. It's beautiful in-person, something you can truly marvel at... so once you're finished working, playing back 4K HDR content will look out-of-this-world.
ASUS promises and truly delivers with out-of-this-world blacks and beautifully bright whites, thanks to the PA32UC's impressive full-array LED backlight and LED Driving technology from ASUS. The panel packs 384 LED zones that have a peak brightness of 1000 nits.
ASUS has put some incredible design work into the ProArt series with the same super-slim bezel making the larger 32-inch panel stand out even more, and if you're moving up from a 1080p or 1440p display the addition resolution matched with the larger panel size make for a match made in heaven. On top of that, the quality of the panel is outstanding and it feels like another notch up from the PA27AC.
Every single ASUS ProArt PA32UC is pre-calibrated so that it guarantees industry-leading color accuracy, with ASUS adding that it has technology to ensure 95% uniformity compensation that safeguards users against brightness and chroma (color) fluctuations across the screen. Gamers might not care, but workstation users with huge video tasks will love this.
ASUS ProArt Calibration technology is also a thing, something that works on desktop, laptop, PC and the Mac. ASUS has everything but the kitchen sink, which I'm sure if you pushed them for they'll send you.
The Kitchen Sink
ASUS Includes The Kitchen Sink
DisplayPort, HDMI, Thunderbolt, USB Type-C, USB 3.0, and a billion other buzzwords and terminology is included in the ASUS ProArt PA32UC... but it truly does have everything that you can want. It's not just display connectivity and style, but some of the ASUS-exclusive features make the ProArt PA32UC stand out from some of the other competing, and cheaper 4K monitors on the market.
One of these features is the picture-in-picture and picture-by-picture modes that ASUS includes, which let you have content from multiple sources on the screen at once, switching between them with ease. You even get the option for selecting the audio source, which is a very nice touch and could come in handy with certain workstation use cases.
The second mode is picture-by-picture (PbP) which lets you do something that I think every monitor should have - simultaneously experience different settings, place multiple input sources side-by-side on-screen and then configure each individual window. Inside, you can configure color settings with sRGB, Adobe RGB, DCI-P3, Rec. 2020, User Mode 1 or User Mode 2.
Another feature is ASUS QuickFit Virtual Scale where an on-screen grid will appear and lets you perfectly align and preview documents in their actual, physical size before you begin printing.
Most cheaper displays have no tilt or pivot function, but ASUS includes this with the ProArt PA32UC of course as it allows the display to be used in various different positions and setups. The ProArt PA32UC supports swivel, pivot, tilt, and height adjustment. If you've got more than one of the PA32UC displays, then the pivot function will come in handy for multi-monitor setups as you could have one or two flanking the main one in its normal position.
What's Hot, What's Not & Final Thoughts
What's Hot
ASUS Build Quality - When you're spending a chunk of cash on a new monitor you want it to at least look good, right? ASUS doesn't make the ProArt monitor stand out, but it still makes a statement without RGBs going off everywhere. The simple black/silver theme running all through the monitor looks great, and very Dell-like in a professional setting.
Larger 32-Inch Panel - This is the biggest win against the 27-inch panel, the increased display size really is a better home for 4K compared to the smaller sibling in the ProArt family. The 32-inch model is what you should be buying if you can afford it, and you won't be sorry with the upgrade to the larger panel. If you're spending as much time in front of displays that I am, the ProArt PA32U is definitely going to be great for your eyes.
4K + HDR - There's nothing better than 4K and HDR right now unless you leap up to 8K, which is a ridiculous price increase that most people wouldn't benefit from. HDR support isn't just thrown in, with the ASUS ProArt PA32UC having an Ultra HD Premium certification. You're not going to get second grade anything with this monitor.
IPS Quality + Color Calibration - What else helps with your eyes is the quality of the display, so the IPS panel works beautifully here as ASUS isn't just going to throw some low-quality panel into the mix. We have a gorgeous IPS panel that pops in all the right areas and provides sharpness that will satisfy anyone. The factory calibration color calibration is another win for ASUS, giving professionals ease of mind when buying the ASUS ProArt PA32U.
Connectivity Heaven - The picture above does most of the talking for me - 4 x HDMI, 1 x DP, 3 x Thunderbolt/USB Type-C, USB 3.0, and a 3.5mm headphone jack. Really... what more could you ask for? Considering Thunderbolt 3 allows daisy chaining of displays, you have near unlimited options for connectivity with this display.
Workstation Use - You're not going to have a problem sitting in front of the ProArt PA32UC for your entire workday, everyday, of every week. It's a gorgeous panel with IPS quality and color calibration looking after your retinas, while the larger 32-inch panel makes using 4K a much easier experience. As I said various times through the article, the 32-inch panel at 4K is much better than the smaller 27-inch panel.
What's Not
Staggering Price - At a huge $2999, ASUS isn't messing around when it comes to the ProArt PA32UC. The type of people buying this will either have enough money to be curious enough to test out the ASUS panel over a more established monitor brand in Dell. ASUS isn't trying to skimp out on display quality, color calibration and accuracy, and the slew of connections and features so the price has to meet that.
This particular monitor and the others like it are very subjective, one person might buy this and work with a certain video setup and their workflow just blends in with the ProArt PA32CU, while another enjoys the look of a competing panel. I think if you're shooting videos with $100,000+ rigs then you should (if not already) have invested in a true high-end display for at least one of the editors, if not all of them.
$2999 sounds crazy, but then there's 8K. Heh.
Final Thoughts
When ASUS told me that the PA32UC would be a better display than the PA27UC, I knew I could trust this tease as they've never been wrong with monitor recommendations. ASUS has been dabbling in the professional display market for a little while now and with the continued success they're seeing, I can envision more and more people using ASUS displays in the workplace.
There's plenty of features that you can use on the display from the picture-by-picture and picture-in-picture modes, the QuickFit Virtual Scale, or the million-and-one technical highlights of the display. The gorgeous IPS-based 4K panel is a joy to look at for hours and hours, and while the 60Hz refresh rate isn't mind blowing, professional workstation users don't want or need 144Hz.
ASUS uses an Ultra HD Premium-certified 4K IPS panel with up to 1000 nits of brightness, plenty of support for various industry standards in color space, and HDR all on top. Thanks to its factory pre-calibration, you know you're in safe hands with ASUS. With support for both Windows and Mac, ASUS is hitting Apple at its own game by making a display that would work perfectly on a Mac, and its magnitudes cheaper.
All-in-all, ASUS has stepped it up a notch over the ProArt PA27UC with its larger PA32UC display. 4K, HDR, Thunderbolt 3, USB Type-C, color calibration, an IPS panel... there's plenty of stuff to love here. Workstation users should dive at the opportunity to buy the ASUS ProArt PA32UC, a true tour de force of a workstation monitor. To ASUS: keep this up, I'm loving the direction you're headed with these awesome workstation displays. Now give me a super-high-end UltraWide monitor donned in the ProArt energy... and I'll be a happy man.
Imagine the price, $4999 maybe? A huge 38-inch UltraWide panel with a native resoluition of 3840x1600. Just make it already, ASUS... my body is ready.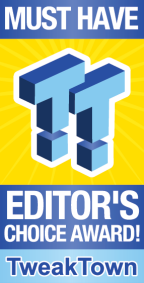 | | |
| --- | --- |
| Performance | 95% |
| Quality | 95% |
| Features | 95% |
| Value | 90% |
The Bottom Line: You'd want to have one of the best displays on the market for $2999... and the ASUS ProArt PA32UC does NOT disappoint. If you're serious with your workflow, check out the PA32UC right away.
PRICING: You can find products similar to this one for sale below.

United States: Find other tech and computer products like this over at Amazon.com

United Kingdom: Find other tech and computer products like this over at Amazon.co.uk

Australia: Find other tech and computer products like this over at Amazon.com.au

Canada: Find other tech and computer products like this over at Amazon.ca

Deutschland: Finde andere Technik- und Computerprodukte wie dieses auf Amazon.de
We openly invite the companies who provide us with review samples / who are mentioned or discussed to express their opinion. If any company representative wishes to respond, we will publish the response here. Please contact us if you wish to respond.