GIGABYTE X470 Aorus Gaming 7 WIFI Motherboard Review
GIGABYTE impresses us yet again with the X470 Aorus Gaming 7 Wi-Fi.
Published Thu, Apr 26 2018 10:00 AM CDT
|
Updated Tue, Nov 3 2020 6:57 PM CST
Introduction, Specifications, and Pricing
Ryzen 2nd Generation CPUs have just landed, and the new CPUs will find a happy home with an X470 chipset motherboard. The new motherboards offer limited chipset improvements compared to their X370 predecessors, but they do offer significant improvements to the infrastructure of the motherboard. AMD pushed vendors to improve VRMs, and many vendors have fixed oddities that might have existed with X370 motherboards. Overall, these motherboards should be more refined and should offer more motherboard features, so let's take a look at the GIGABYTE X470 Aorus Gaming 7 WIFI.
Specifications
The X470 Aorus Gaming 7 WIFI features dual M.2 slots, 1.733Gbps WIFI, Intel LAN, USB 3.1, and SATA6Gb/s.
Pricing
The X470 Aorus Gaming 7 WIFI costs $239.99
Packaging and X470 Aorus Gaming 7 WIFI Overview
Packaging and Overview
The motherboard's box is very similar to GIGABYTE's other Aorus series gaming motherboards; packaging is solid as well.
The accessory package includes four SATA6Gb/s, SLI HB Bridge, WIFI antenna, two temperature sensors, RGBW extension cable, 3-to-4 pin digital RGB converter cable, Aorus Velcro cable ties, G-Connector, case badge, stickers, M.2 screws, driver DVD, and manuals.
GIGABYTE put a whopping eight fan headers on the motherboard, and all of them can operate in PWM or DC mode. The two headers circled in red are pump headers (but can also be used with fans) and should offer up to 2A of current. There are two external temperature sensor input headers, and GIGABYTE includes the temperature probes so you can use them to make anything a reference temperature. The motherboard's aesthetics look to go back to basics with metal accents and stylized RGBs. However, the VRM heat sink is really what's interesting since it uses aluminum fins which offer significantly better cooling capacity and more stylized heat sinks. The back of the motherboard doesn't have many components, which is a good thing, and there is a backside metal plate over the VRM area that covers up some doublers.
The rear IO panel features clear CMOS button, power button, WIFI outputs, four normal USB 3.0 ports, USB 3.1 type-A, USB 3.1 type-C, two USB 2.0 ports, 1Gbit LAN, two USB 3.0 ports with DAC-UP capability, and 7.1 audio outputs with S/PDIF out.
The PCI-E layout is simple enough. The two more reinforced top x16 slots operate at x16/x0 or x8/x8 and are attached to the CPU and support PCI-E 3.0. The bottommost x16 slot is electrically x4 PCI-E 2.0 connected to the chipset, and it shares all its bandwidth with the bottom M.2 slot. The top M.2 slot is connected to the CPU at x4 PCI-E 3.0, so you should populate that one first. All x1 slots are PCI-E 2.0 connected to the chipset. Both M.2 slots have heat sinks, which is a nice addition.
The motherboard offers up six SATA6Gb/s ports connected to the chipset. There is an internal USB 3.1 (10Gb/s) header, a POST code display, BIOS selector switch, and Dual BIOS disable switch near the 24-pin connector.
The motherboard offers 8-pin and 4-pin CPU power connectors. In the top right corner of the motherboard, we find an RGBW header and a digital RGB header (with jumper voltage adjustment). There is also an OC Button header so you can move the OC button to an external switch. There is an OC button as well.
The motherboard offers an accent overlay, and GIGABYTE sent us a custom one that says "TweakTown" on it, you can check it out on the test setup page. There is a CPU LED header, which is just an RGB header, under the CPU socket area.
In the bottom right corner of the motherboard, you can find your front panel headers and your two USB 3.0 internal headers. At the bottom of the motherboard, we see two USB 2.0 internal headers and a TPM header.
The motherboard offers up an RGBW header and a digital RGB header at the bottom of the motherboard, and there is a jumper to change the voltage of the digital header. We get some really beefy heat sinks, and the VRM heat sink offers up a direct copper heat pipe to thermal pad design.
GIGABYTE X470 Aorus Gaming 7 WIFI Circuit Analysis
Circuit Analysis
The X470 Aorus Gaming 7 WIFI shows us the goods with the heat sinks removed!
The VRM is in a 10+2 phase configuration and uses an International Rectifier IR35201 digital PWM in a 5+2 phase configuration, that is then doubled to a 10+2 phase configuration. The SoC gets the latter two phases, and it gets two IR3556 50A fully integrated PowIRstages. The CPU VCore phases consist of ten 40A IR3553 PowIRstages. The inductors are rated for over 70A current. The VRM is very well equipped.
We can find the five IR3599 doublers on the rear of the motherboard. The memory VRM is basic, a Richtek IT8120 PWM with integrated drivers controls a single phase VRM with two low-side MOSFETs and one high-side MOSFET. The MOSFETs are ON Semiconductor NTMFS4C10N.
GIGABYTE X470 Aorus Gaming 7 WIFI Circuit Analysis Continued
X470 Aorus Gaming 7 WIFI Circuit Analysis Continued
GIGABYTE made sure to use Realtek's ALC1220-VB chip, which seems to have better microphone input SNR compared to the normal ALC1220. They then used Nichicon electrolytic capacitors and WIMA film capacitors to improve audio quality. We also find a nice ESS SABRE ESS9018Q2C DAC with quite nice ratings, and on the back of the motherboard we find a Texas Instruments L49720 operational amplifier, but for some reason, it's not mentioned in the marketing.
We find the old faithful Intel i211AT Gbit NIC on the motherboard. One thing GIGABYTE also really didn't market to the extreme is that they are using Intel's brand new 1.733Gb/s Wireless-AC controller that supports current bands but also the new 160MHz band that delivers the Gbit WIFI speeds. The Wireless AC 9260NGW was used as a standalone WIFI controller.
An ASMedia ASM1143 USB 3.1 controller we only find on AMD boards for the most part (it probably takes in two PCI-E 2.0 ports) is located on the motherboard along with a Texas Instruments HD3220 type-C switch chip. USB 3.0 DAC-UP 2 is possible because of a Richtek RT8288A chip.
There are eight fan headers on the motherboard and two external temperature input headers as well as multiple other temperature sensors built into the motherboard, and two embedded controllers are used. One is visible; it's the IT8792E, the other is hidden under the bottommost x16 slot that operates at x4 speeds. The ITE IT8295FN provides the digital RGB LED capability on the motherboard.
The main SuperIO is the IT8686E, and it handles system management and some fan control. An ICS 9FGL1214AKLF is the clock generator we find on the motherboard. The motherboard also offers two 128Mbit (16MB) BIOS ROMs.
We find multiple ASMedia ASM1480 PCI-E quick switches that move around PCI-E bandwidth. We see the Texas Instruments L49720 operational amplifier on the back of the PCB that helps out the audio section.
BIOS and Software
BIOS
GIGABYTE's UEFI for the X470 Aorus Gaming 7 WIFI is very similar to their UEFI for the X370 platform, and the AMD CBS has been updated a bit to reflect some of the new features of the new Ryzen 2000 series CPUs. Everything from fan control to RGB LED control can be located in the UEFI, and fan control is present in the form of a GUI. You also get a basic UEFI mode and an advanced one; we find the advanced mode more useful.
Software
GIGABYTE's software suite includes APP Center, 3D OSD, @BIOS, AutoGreen, Cloud Station, EasyTune, Fast Boot, Game Boost, ON/OFF Charge, RGB Fusion, Smart Backup, Smart Keyboard, Smart TimeLock, Smart HUD, System Information Viewer, USB Blocker, USB DAC-UP2, and V-Tuner. If you want to take advantage of the digital RGB LEDs in the shield, you will need to use RGB Fusion as that setting isn't available in the UEFI.
Test System Setup
Steven's Motherboard Test System Specifications
The motherboard is tastefully lit, with most RGB light being diffused into diffused materials. The default light is more yellow than orange, so you might want to change it so you have full red and about 50 units of green to get a nice orange tint. If you want to take advantage of the digital capabilities of the RGBs, you will need to use RGB Fusion in Windows.
Overclocking
Overclocking Results
CPU Overclocking
We got to 4.25GHz with temps topping out at 81C with 1.343v set in the UEFI with LLC level high. LLC level Turbo and Extreme both increased voltage, but with this LLC level it dropped to around 1.32v. We were also able to easily take our G.Skill 3400Mhz kit to 3600Mhz by setting XMP and just increasing the memory multiplier. The motherboard was easy to use, especially if you are used to GIGABYTE's UEFI layout. Ryzen Master 1.3 can also be used without issue.
CPU, Memory, and System Benchmarks
CINEBENCH R15
wPrime
AIDA64 FPU
AIDA64 Memory
ScienceMark
HandBrake
3DMark: Fire Strike
3DMark: Cloud Gate
ResidentEvil 6
The X470 Aorus Gaming 7 WIFI and the Crosshair VII Hero are the only two X470 motherboards we have tested to date, and you can see how close they are in performance. That's a good thing, as it shows us that the platform isn't so new that vendors can't get things right. Since X470 is basically just X370 with minor improvements, we expected as such.
System IO Benchmarks
CrystalDiskMark SATA6G:
CrystalDiskMark M.2:
ixChariot Network Throughput:
The X470 Aorus Gaming 7 WIFI's storage performance is great, and its networking performance is solid as well.
Audio RMAA 5.5:
I disable all audio features, set the correct bitrates, and then test the audio with a loopback test.
Sound Judgment by Ear: Excellent. We have had odd compatibility issues with RMAA and Sabre DACs on GIGABYTE motherboards, and we believe that's why the scores aren't higher. There are five ratings for audio: 1. Problems, 2. Okay, 3. Acceptable, 4. Very good, 5. Excellent.
Thermal Imaging and Power Consumption
System power is measured at the wall with an AC power meter.
Note on Thermal Images: In the temperature section, we use our Seek thermal imaging camera to capture the surface temperatures of major components on the board. I look at the VRM and then all other things that light up the screen. If there is something to worry about, then I will state it. Otherwise, I will just show the hotter running parts of the board for fun. Unless some component is over 80-90C, then there isn't anything to worry about.
All systems will act differently, so I will look for commonalities, such as how far from the VRM the heat spreads through the PCB and the difference in temperature between the front side and backside of the PCB. Keep in mind, the majority of the heat from the VRM goes into the PCB as it is a giant soldered on copper heat sink. A larger difference in temperature between the back and front of the PCB points towards a more effective heat sink.
Thermal Testing at Stock Speeds:
The image on the left is always at idle, and the image on the right is at load. During ALL TESTS, fans above the VRM that cool the CPU cooler's (Corsair H110i) radiator are turned on to high (12v).
Full frontal.
Up-close of the front of the VRM.
Up-close of the back of the VRM.
The X470 Aorus Gaming 7 WIFI has one of the best VRM thermals I have seen in a while with a 105W TDP CPU, and it's mainly due to the power stages being used with the effective heat sink. That heat sink allows the motherboard to cool down its VRMs with ease. Anything under 60C is great, 60-80C is acceptable, and anything above 80C is a bit worrisome (if at stock).
What's Hot, What's Not & Final Thoughts
What's Hot
Beefed Up VRM: With a small push from AMD vendors have started to really beef up their top level motherboard VRMs, and GIGABYTE's is very well equipped. You get 10 phases with IR3553 at 40A each, and inductors with high enough rating to allow all that current through. Now, components aren't the only thing you need to focus on, you also need solid cooling, and the new motherboard offers a more effective traditional fin-type heat sink that greatly improves temperatures.
1.733Gbps WIFI: GIGABYTE didn't really touch on this much in their marketing, but they are employing the new Intel Wireless-AC chip that supports the 160MHz band on top of the currently supported bands, and that offers up to 1733Mbps in bandwidth. We are hearing reports from other companies that work with this NIC that they are hitting GBit speeds, which is very impressive. When newer routers come out, the new WIFI card will be able to take full advantage of the new 160MHz support.
Audio: Using the latest ALC1220 with improved input SNR, an ESS Sabre DAC, and proper hardware on the motherboard, the integrated audio on the Gaming 7 is good enough to make you happy with onboard audio.
Tons of Cooling and RGB: Eight fan headers, full control, two 2A headers, and two extra external temperature input headers are what the motherboard offers in regards to cooling. They even provide two temperature sensors for those headers, so you can put one in your GPU and use your GPU temperature as a reference for fan control. We also find two RGBW headers, one RGB header, and two 5v/12v digital (addressable) RGB LED headers, so RGB support is top notch.
What's Not
Pricey: At $300 the X470 Aorus Gaming 7 WIFI is one of the most expensive X470 motherboards. Pricing has since been updated to $239.99
Final Thoughts
The GIGABYTE X470 Aorus Gaming 7 WIFI is a very well equipped motherboard with top of the line features and solid circuit execution. The motherboard is very feature rich apart from the chipset; it offers a wide variety of 3rd party controllers and a lot of customized chips to achieve certain things such as expanded fan and RGB control. Overclocking was simple and easy, and memory overclocking was solid as well.
We love the new VRM heat sink, which makes direct heat pipe contact with the heat pads that touch the power stages, and it might be one of the best VRM heat sinks we have seen on a while outside of workstations and servers. GIGABYTE did rethink and re-design their X370 Aorus Gaming 7 into the X470 Aorus Gaming 7, and those improvements are worth noting. If you want a solid X470 motherboard with a wide variety of features, quality, and performance, give the X470 Aorus Gaming 7 WIFI a look.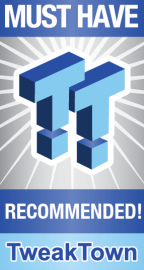 | | |
| --- | --- |
| Performance | 92% |
| Quality | 96% |
| Features | 96% |
| Value | 88% |
The Bottom Line: GIGABYTE loaded the X470 Aorus Gaming 7 WIFI with the very latest in technology and solid quality components in a complete high-end package.
PRICING: You can find products similar to this one for sale below.

United States: Find other tech and computer products like this over at Amazon.com

United Kingdom: Find other tech and computer products like this over at Amazon.co.uk

Australia: Find other tech and computer products like this over at Amazon.com.au

Canada: Find other tech and computer products like this over at Amazon.ca

Deutschland: Finde andere Technik- und Computerprodukte wie dieses auf Amazon.de