Star Wars: The Last Jedi Movie Review
You can't accuse 'The Last Jedi' of not being willing to take risks, it's just that there's few payoffs for long time fans.

Published Jan 15, 2018 10:51 PM CST
|
Updated Tue, Nov 3 2020 6:58 PM CST
4 minute read time

Star Wars: The Last Jedi Movie Review
40 years on from the release of the first Star Wars, the franchise has gone on to spellbind many subsequent generations, to the point where today it's more popular than it's ever been. And since its inception, we've seen dozens of different iterations of storytelling - through re-releases, prequels, sequels, spin-offs, TV shows, novels, comics, video games and the like, which all have created different expectations for each fan as what their ideal version of the series is. Under the helm of a new director, The Last Jedi steers the franchise into totally uncharted territory, playing with audience expectations and willfully, even somewhat gleefully trashing the setups embedded in The Force Awakens. There's little doubt that it's as brave as its predecessor was safe, but saddled with some rather un-Star Wars subplots, a bloated runtime and too many missed opportunities.
WARNING: SPOILERS AHEAD!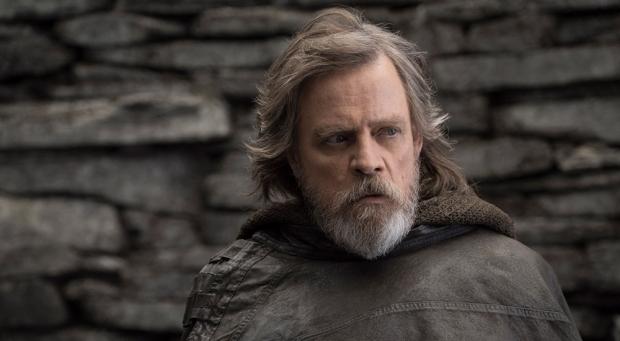 Following on directly from the events of The Force Awakens, Rey (Daisy Ridley) has tracked Luke Skywalker (Mark Hamill) to his secluded hideout, where her plans to have him train her in the ways of the force are repeatedly rebuffed. Meanwhile, the ongoing battle between the First Order has decimated the resistance, taking on heavy casualties and the destruction of much of their firepower. After a power vacuum forces their hand in one of the riskiest pursuits to date, Kylo Ren (Adam Driver) seeks to consolidate command to defeat the resistance once and for all.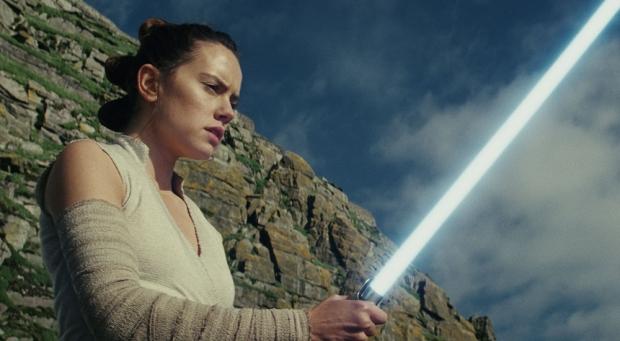 Even though last December's Rogue One might have sated fans desire to return to a galaxy far, far awayStar Wars, but it hasn't necessarily made the wait for answers to Force Awakens burning questions any easier. Who is Snoke? Is Kylo Ren still susceptible to the light? Who are Rey's parents? Will Luke Skywalker restore balance to the Force once more? Well, in The Last Jedi we finally get our answers and more. It's just that they're overwhelmingly a letdown.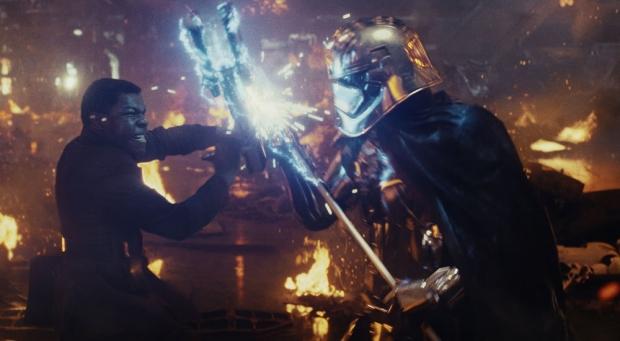 We Star Wars fans are a truly special bunch. On one hand we're hugely protective of the series, eagerly to gobble up all the overpriced merchandise and analyse every nugget of information provided, and on the other hand we're also some of its harshest and most vocal critics. Naturally, it was going to be no different for The Last Jedi. But it seems to me that the film is dividing fans like none before it, even as the critical class give it a clean bill of health.
From the opening scenes, it's clear that The Last Jedi is going to be a big departure from what's come before it. I won't spoil the joke (if you can call it that), but the reaction that Luke Skywalker gives Rey (and in turn, the audience) to the epic conclusion of its predecessor, signals that this is a film which is going to take your expectations and turn them on their head. That's inherently not a problem - in fact it should be welcomed. But as the film goes on, it starts feeling a little less light-hearted and almost as a gleeful attack on the fans that continue to feed the beast. But perhaps my biggest complaint with the film is the manner in which it introduces a whole slew of new characters to an already bloated ensemble, at the cost of utterly wasting previously established characters. For just one example, the way it casually confirms the off-screen death of a fan-favourite character in a single line of dialogue is utterly unforgiveable, while a new character is given a moment of glory that should have been reserved for him.
I don't want to overstate it too much, but even though I have many complaints with The Last Jedi (and the more I think about it, the more they stack up), there's still a lot to like about the film. For one, it has some of the most impressive space battles yet seen in a Star Wars film and the reuniting with another original trilogy character was enough to bring a tear to my eye. But I can't help it. To me, Star Wars is more than just a film, and the expectations I (and many other) place on it can't be ignored.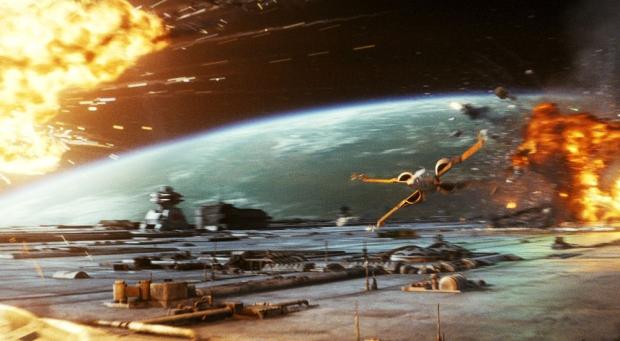 After his blink-and-you'll-miss-it cameo in The Force Awakens, it's a real joy to get to spend some quality time with Luke Skywalker once more. He's not exactly the Luke you know, with the years in isolation taken away any youthful exuberance, but my god he's still Luke. And he's one of the highlights of the film. Again, his arc in this film is not exactly what I had in mind, but there is a pay-off of sorts once you get past the initial shock.
Faring worse is Carrie Fisher in presumably her final appearance as Princess Leia. Again, the film gives her some new things to do (even though one is utterly ridiculous - you'll know what I'm talking about), but her absence for much of the film's middle half, coupled with her unresolved arc at the film's finale will make her departure in the next numbered Star Wars entry hard to take. How the deal with that will be very interesting indeed. Adam Driver's Kylo Ren is a huge step up from his appearance in The Force Awakens. No longer a little emo bitch, he's totally unpredictable, dangerous and placed to be a compelling threat in the future.
Frequently cited as one of the most exciting young directors to come out of Hollywood in the last few years, there was much anticipation as to what Director Rian Johnson would do with the reigns of the franchise and anyone expecting that he'd play it safe like J.J. Abrams is in for s shock. Perhaps that's why the film is polarising many. But for me, The Last Jedi greatest flaw is its eagerness to disregard 40 years of narrative in a headlong rush to craft it into something it's not.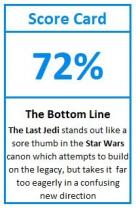 PRICING: You can find products similar to this one for sale below.

United States: Find other tech and computer products like this over at Amazon.com

United Kingdom: Find other tech and computer products like this over at Amazon.co.uk

Australia: Find other tech and computer products like this over at Amazon.com.au

Canada: Find other tech and computer products like this over at Amazon.ca

Deutschland: Finde andere Technik- und Computerprodukte wie dieses auf Amazon.de
We openly invite the companies who provide us with review samples / who are mentioned or discussed to express their opinion. If any company representative wishes to respond, we will publish the response here. Please contact us if you wish to respond.