MiningSky 8-GPU Mining Rig V1 Review
MiningSky's 8-GPU Mining Rig V1 is an amazingly simple cryptomining rig that kicks ass.

Published Dec 22, 2017 7:52 PM CST
|
Updated Tue, Nov 3 2020 6:58 PM CST
4 minute read time
Introduction
Most regular readers of TweakTown will know that I'm heavily invested into cryptomining, something that quickly took over my life some six months ago now where I started out mining from proper Windows-based PCs.
It all started out fine but then I was expanding quicker than I could handle in multiple ways: I was running out of PCIe slots, higher-end PSUs, cooling, motherboards, RAM, cases, and more. I dumped $30,000 or more into the setup over a few months with new shelving, 9 of the same motherboard/CPU/RAM combos, and a slew of new Corsair PSUs.
This was all well and good as it was winter in Australia, but then the warmer weather started as we began to spin into summer and I had to change it all over again. In the middle of this, the difficulty of mining Ethereum was going through the roof and it quickly started not being worth it - especially if I had to invest thousands of dollars into air conditioning.
Then it all stopped; the difficulty of mining Ethereum was put on pause for a year while the price of ETH itself skyrocked towards $800+ up from the stagnant $400-$500 mark it couldn't break out of. Suddenly, mining Ethereum became a very viable thing - right after I sold 20 or so of the graphics cards I had spend thousands of dollars on in that time. I put this money into cryptocurrency itself, making even more money, and then now investing back into my ETH mine.
MiningSky 8-GPU Mining Rig V1 Configuration
Configurations
MiningSky offers their MIning Rig V1 in two different flavors: one without GPUs, and one pre-configured with GPUs. The former is $899 and includes a 1600W PSU (this is the one we're reviewing here today), while the MiningSky Custom Mining Rig V1 with 8 GPUs comes with 8 built-in GPUs and costs $5100.
MiningSky says that the Custom Mining Rig V1 with 8 GPUs is good for around 220MH/s of ETH mining, or 5900H/s mining XMR. Not too bad at all, and definitely an improvement upon what I'm doing here with mis-matched Radeon RX 580 graphics cards.
I wouldn't mind trying the system with 8 x GPUs, which is something I'm going to try and organize with MiningSky once this review is up.
Unboxed + Detailed Look
The box was plain but well packaged and protected, something I was surprised with. I expected it to be a bit banged up, but it was protected incredibly well inside as you can see from the picture below.
MiningSky packs it with protective plastic on each side, with the instruction manual on top and the PSU towards the front.
We all want to look inside of the mining rig, right? Here's what you'll see opening up the MiningSky 8-GPU Mining Rig V1: 8 x PCIe x16 slots, the Intel CPU to the left, 4GB SO-DIMM to the left, and between the first and second PCIe slots is a 64GB SSD.
MiningSky is using a 64GB BiWin SSD, with the model number of M7001.
The 4GB of RAM comes from Ramaxel.
There are 9 x 6-pin PCIe power connectors that are plugged into the motherboard, that then feed into your graphics cards. MiningSky sent me over splitter cables that split these to 2 x 8-pin PCIe power connectors, so I could plug all of my cards in without drama.
These 9 x 6-pin PCIe power connectors get their power from the side of the mining rig, which you can see here. You'll plug the 1600W PSUs connectors into this, so that the entire system has enough power draw to handle your load of mining GPUs.
Here are the 9 x PCIe power connectors plugged into the mining rig directly from the 1600W PSU.
These four fans do an incredible job inside of the system at keeping your 8 x graphics cards cool.
Setup & Let's Start Mining
Setup & Let's Start Mining
I wanted to get this article out before Christmas, so I've done absolutely no customization to the graphics cards in the form of modding BIOSes and overclocking. All I've done is cranked the fans up to 100% and let it ride.
I couldn't secure 8 x SAPPHIRE Radeon RX 580 Nitro+ graphics cards and had to substitute two of them for GIGABYTE cards that have crappy VRAM that doesn't push 25MH/s out of the box. Damn.
Still, we're looking at 180MH/s without optimization and just 1300W of power draw (without any adjustment to power settings just yet). That will begin when I've got more time to pump into configuring this beast.
Final Thoughts
I'm blown away.
I've got 50+ graphics cards in my garage right now on rickety shelves with blistering heat (30C+ outside today and we're heading into a 40C+ heatwave next week) yet the MiningSky 8-GPU Mining Rig V1 solves virtually all of my problems.
Self-contained unit

Supports 8 x GPUs

1600W PSU can power virtually any configuration of cards

Windows pre-installed & stripped down to bare essentials

Claymore Ethereum miner pre-installed

Great cooling (loud, but effective)

Less than 5 minutes to set up
I had the entire MiningSky 8-GPU Mining Rig V1 set up in less than 5 minutes, which seems ridiculous compared to the many hours it takes to build, set up, configure, install Windows and so on of any other standard PC that you use for mining.
This is the biggest thing here: time. My time is valuable and after the hundreds of hours of deploying mining machines I don't want to spend another 5 hours setting them up individually.
MiningSky has stepped in and completely transformed the way I've been doing mining, and within the first 10 minutes of it being operational the first thought that came to mind was: I need 10 more of these MiningSky 8-GPU Mining Rig V1 systems.
I now want to shift my entire mine from those rickety shelves and into MiningSky 8-GPU Mining Rig V1 systems, as it is not only more convenient but it is better on the cards cooling-wise. It's near impossible to cool graphics cards on a shelf, but in an enclosed system? Easy.
MiningSky: you've blown me away here with your MiningSky 8-GPU Mining Rig V1 system, and for just $900... I have no problems recommending it. It is more expensive than buying the components yourself, but remember that'll include CPU, motherboard, RAM, SSD, case, cooling, and a PSU.
MiningSky gives it all to you with the MiningSky 8-GPU Mining Rig V1, with Windows pre-installed and Claymore ready to go. I can't think of any reason why you'd want to save maybe $100-$200 on the required components when you can have this system up and running in 5 minutes.
Blown away, MiningSky - I love the MiningSky 8-GPU Mining Rig V1. It has completely changed the way I look at my mine, and I'm so angry I received this sample four days before Christmas or else I would've been nagging the company for a bunch more of them so I could transition the entire mine.
Amazing work, MiningSky!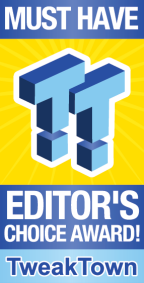 | | |
| --- | --- |
| Mining Performance (heat/PCIe slots) | 90% |
| Quality (build, design, cooling) | 90% |
| General Features (built-in OS, etc) | 95% |
| Value | 80% |
The Bottom Line: MiningSky has an amazingly easy-to-use pre-configured mining system with the MiningSky 8-GPU Mining Rig V1. If you want one of the best pre-configured mining rigs, you know what to do.
PRICING: You can find products similar to this one for sale below.

United States: Find other tech and computer products like this over at Amazon.com

United Kingdom: Find other tech and computer products like this over at Amazon.co.uk

Australia: Find other tech and computer products like this over at Amazon.com.au

Canada: Find other tech and computer products like this over at Amazon.ca

Deutschland: Finde andere Technik- und Computerprodukte wie dieses auf Amazon.de
We openly invite the companies who provide us with review samples / who are mentioned or discussed to express their opinion. If any company representative wishes to respond, we will publish the response here. Please contact us if you wish to respond.