Resident Evil: The Final Chapter Movie Review
Dubbed 'The Final Chapter', the newest 'Resident Evil' leaves the door open for more.

Published
2 minutes & 58 seconds read time

Resident Evil: The Final Chapter Movie Review
With six films over the last 15 years that have collectively grossed over $900 million at the worldwide box office, the Resident Evil franchise has proven to be a modest, yet reliable source of income for the increasingly cash-strapped Sony Pictures. Its desire to keep the series on life support, even after its credibility began a steady descent following the 2004 sequel Apocalypse is, therefore, unsurprising. But with the latest entry dubbed The Final Chapter, is there a chance it can be salvaged to end with a bang?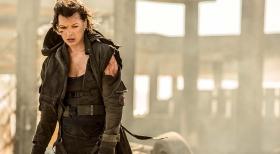 Following the events of Resident Evil: Retribution, the evil Umbrella Corporation has seemingly won out during humanity's defiant stand at Washington D.C. As Alice (Milla Jovovich) looks for survivors in a destroyed White House, she's approached by a holographic Red Queen (Ever Gabo Anderson) who offers a glimmer of hope. It seems that Umbrella has created a vaccine for the T-virus, which when airborne destroys the infection.
If she can reach Raccoon City; the scene of the original disaster, within 48 hours, she can release the cure and save the last vestiges of the human race. But the advancing hordes of zombies, as well as Dr. Alexander Isaacs (Iain Glen) will make the perilous journey even more so.
Adding to the likes of the Transformers and Underworld, there are few people I know of that actively look forward to a new entry in their respective series, seeming only to do so out of some sense of boredom or morbid obligation. Of course, it's not by coincidence that this latest feature is subtitled The Final Chapter, so if you've skipped all the intervening sequels, you might just be convinced to return to see how it all ends. Conveniently, it also begins with a handy wrap-up of the series to date, in order to bring viewers quickly up to speed. Unfortunately, it just serves to illustrate how much its narrative hasn't really progressed.
Much like its predecessors, The Final Chapter is a frustrating film that brims with potential but manages to squander it at almost every turn. Of course, the established narrative leaves fewer narrative possibilities than it did at the outset, its willingness to fall into the same tired clichés of clones, double crosses and poorly set-up action scenes are disappointingly predictable. Speaking of the latter, there's only one way they can be described, and that's awful.
The Final Chapter features some of the most jarringly, laughably amateurish bad editing I've seen in a film. Ever. The lead up to an action scene is presented in a standard manner, only for the action sequences to be cut into a million pieces, such that it's nearly impossible to work out what's going on. Some scenes just cut between the coverage offered by three or four cameras. Thankfully, I didn't see the film in 3D. I could only imagine how retina-searing that experience could've been.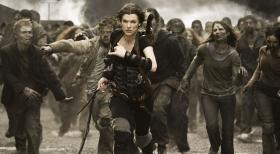 Apart from those who've been dispatched along the way, most of the cast from the last few entries return for The Final Chapter, headlined by Milla Jovovich's Alice. She's a fine enough actress who seems to retain the same level of physicality as she did 20 years ago in The Fifth Element, and there's no questioning her commitment to the role. Newcomer Ruby Rose has precious little to do but serves to inject some new blood to the cast. Just as he does on Game of Thrones, Iain Glen does a good job at chewing the scenery as the maniacal villain - but the clone saga kinda cheapens him out.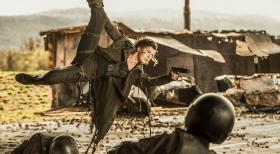 Just as he launched the original picture, before going on to direct the majority of Resident Evil, Paul W.S. Anderson returns to close the door on the series (at least for now). While acclaim has rarely come his way, his career actually does have some pretty good titles to his name, such as Death Race and Event Horizon, admirable attempts like Pompeii and some downright clunkers in Alien V.S. Predator and Soldier.
Ultimately, the Resident Evil series probably sits closer to the latter. It's a shame, since he obviously possesses a good eye for action and set-up, in an almost Michael Bay kinda way. But he's no writer and someone really ought to tell him. If this is indeed The Final Chapter, that's totally fine with me. I just hope when the inevitable reboot comes along that they get a good script writer in first.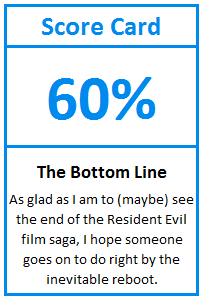 PRICING: You can find products similar to this one for sale below.

United States: Find other tech and computer products like this over at Amazon.com

United Kingdom: Find other tech and computer products like this over at Amazon.co.uk

Australia: Find other tech and computer products like this over at Amazon.com.au

Canada: Find other tech and computer products like this over at Amazon.ca

Deutschland: Finde andere Technik- und Computerprodukte wie dieses auf Amazon.de
We openly invite the companies who provide us with review samples / who are mentioned or discussed to express their opinion. If any company representative wishes to respond, we will publish the response here. Please contact us if you wish to respond.