Yakuza 0 PlayStation 4 Review
Yakuza finally comes to the West on the PS4. Has Sony and SEGA made the wait worth it? Let's find out now.
Published Sat, Jan 28 2017 1:50 PM CST
|
Updated Tue, Nov 3 2020 6:58 PM CST
Rating:

88%
Developer / Publisher: SEGA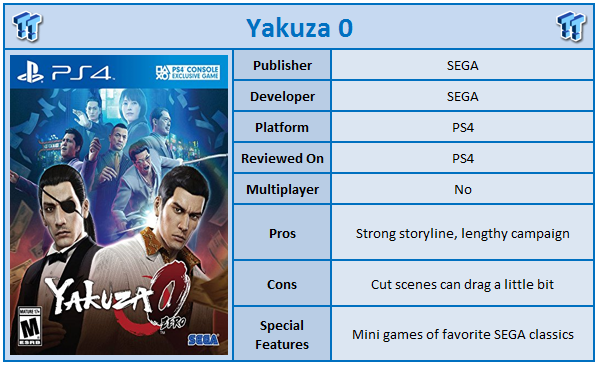 One of the most puzzling situations in video gaming for the West has been the lack of support for the Yakuza series of games from SEGA. Massive hits in Japan, the game franchise has found a niche following in the West despite having a strong storyline, interesting gameplay, and mimicking a lot of what many people in the west pick up in droves.
Fortunately for western gamers, Sony has seen what a quality franchise this is and along with SEGA have put the time in to begin bringing more and more of the games West. The most recent is Yakuza 0, a prequel to the entire franchise that was released in Japan nearly two years ago and is the first in the series to appear on the PS4. Thankfully for fans of the franchise, the game has made the leap to the west well despite a few quirks that may turn a few people off.
Yakuza 0 is set in Japan during 1988. The main character of the franchise, a young Kiryu, is trying to leave the Yakuza for good, but has one last task that must be taken care of before he is allowed to leave and become a regular civilian. As you might imagine, not everything goes to plan, and Kiryu is framed for the murder of a civilian paying protection money. The game then becomes not only about proving Kiryu's innocence but staying alive while some of the most brutal Yakuza families chase him down.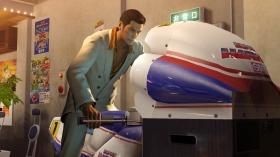 Like some of the more recent entries in the series, the game takes place over some locations based on real-world Japanese locations but using fictionalized names. One of the more quirky aspects of this game is that often many locations will be blocked off until such time you complete a mission. This means that an area which you could visit before, is temporarily locked off and there is, unfortunately, no warning that this is about to occur forcing you to complete a potentially lengthy, difficult mission before being able to explore again and perform side missions.
The other quirk that many people may not like about this game is the length of some of the cut scenes. Yakuza is a very story driven game and if sitting and watching cut scenes which can often run for ten minutes is not your thing, then this game is probably not for you. It can also be sometimes difficult to concentrate during these lengthy cut scenes as the translation performed is via on-screen subtitles as opposed to full voice acting. This does lend a strong authenticity to the game (and probably one of the compromises that had to be made to bring the game west, this game has tens of hours of dialog packed into it), but to get the full story, you do need to concentrate.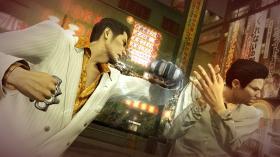 Beyond these two quirks, you will find a brilliantly playing third person action game. It is also lengthy with our playthrough clocking a tad under 25 hours, and there were many aspects of the side stories which we did not pursue. It is easily possible to get 40 or 50 hours out of this game if you choose to do everything. And just like in the previous titles, there is a lot to do.
One of the biggest changes been made this time around is the introduction of different fighting styles. As you progress through the game, you will unlock new special moves (by either witnessing someone else performing them or using the money you earn to unlock them) to use against the multitude of enemies present throughout. These are not small differences either with some styles equipping you constantly with a weapon, while another style is basically seeing you break dancing. There are obviously better styles to use for individual enemies. However, we didn't find the game forced us to use any particular style to progress (aside from the tutorial sections) meaning you can still play it how you please despite this addition.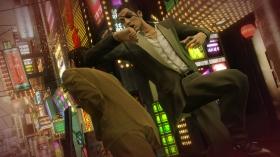 Aside from the main quest which keeps the game ticking along, you can choose to take on side quests (which may unlock a new mini-game such as the cat fighting arena) or just explore the sights and sounds of the different locations on offer. Many of the locations can be entered and interacted with. One of the hallmarks of the Yakuza series has always been its mini-games, and it is no different with Yakuza 0. Kiryu and co can take on mini-games such as karaoke, baseball, or a virtual date with a hostess. In fact, the hostess element of the game is one of the deepest with it now being possible for you to run your own hostess club and hire girls to make money and become successful. This is not a small part of the game, and a huge effort has clearly been put in place for this simulation. It is the kind of thing you could sink hours into if you chose to, but for those not keen, there is only a small part of the game where this management sim is mandatory.
Finally, you can also visit the SEGA arcades littered throughout the locations, each with some classic SEGA gaming to take part in. This time around the titles on offer are Space Harrier, Outrun, Super Hang on and Fantasy Zone. This represents some of SEGAs finest arcade moments, and it is easy to lose time just playing these without getting on with the main game. They are all unlocked from near the start, so there is not a huge need to progress far into the game to play around with these arcades either, which is a bonus.
On the visuals side of thing, it is very apparent that this is a game which was cross-generation in Japan. That's not to say that the game looks bad. However, we have played the recently released Ryu Ga Gotoku 6 (which will be released in the west in 2018 apparently), and the difference is stark when the developers are purely able to focus on the PS4. The frame rate remains solid as a rock as you would expect and despite the cross-generational development in Japan, there are some impressive elements here. As a side note, we played through Yakuza 0 on a PS4 Pro, but we do not expect anything different on the regular machines.
There is a lot to like about Yakuza 0, and it is a credit to Sony and SEGA that they managed to bring this fantastic series to the west. It is a solid, story driven third person action game where its positives outweigh the small quirks present and something that you could lose yourself in for months if you really want to do everything on offer.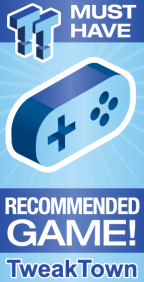 | | |
| --- | --- |
| Gameplay | 90% |
| Graphics | 80% |
| Audio | 85% |
| Controls | 90% |
| Value for Money | 95% |
The Bottom Line: If you have never tried the Yakuza series, this is a good one to start with. Not only because it's a solid game and on a new console, but because it does a good job of introducing Kiryu as a character to those who are not familiar with him. It's recommended.
PRICING: You can find products similar to this one for sale below.

United States: Find other tech and computer products like this over at Amazon.com

United Kingdom: Find other tech and computer products like this over at Amazon.co.uk

Australia: Find other tech and computer products like this over at Amazon.com.au

Canada: Find other tech and computer products like this over at Amazon.ca

Deutschland: Finde andere Technik- und Computerprodukte wie dieses auf Amazon.de