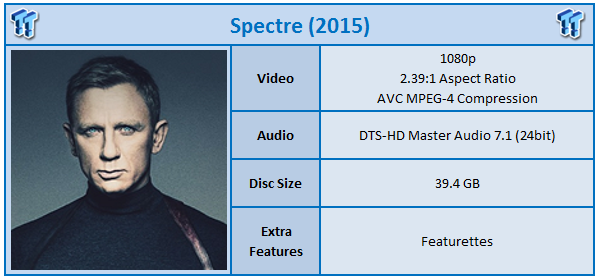 After 24 movies totaling nearly two whole days' worth of film, there are precious few stunts, scenarios, villains, and general plots that Bond films haven't already traversed during the series long history. But despite the Bond formula becoming as finely tuned as a martini (shaken, not stirred), the franchise has developed a wonderful ability to reinvent itself to the expectations and sensibilities of each successive generation and, in turn, keeping audiences hungry for more.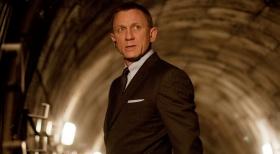 Continuing directly on from the conclusion of Skyfall, Bond has been dispatched to Mexico on an off-the-book mission by the recently deceased M. Foiling an attempt to blow up a stadium but managing to still cause havoc in his wake, Bond once again makes international headlines for all the wrong reasons, playing into the hands of the smarmy head of the Joint Intelligence Service, who wants to shut the 00 program once and for all. For his efforts, Bond is suspended from duty but continues his investigation into the shadowy organization SPECTRE, whose tentacles have penetrated deep into international security services and threatens to unleash havoc around the world.
A departure from what ultimately became sci-fi silliness during the Brosnan years, the new Bond administration has sought to carefully escalate the drama with each successive entry, while also staying true to the newly grounded, even vulnerable sensibilities that Daniel Craig brings to the role. His Bond bleeds, bruises, and gets banged up frequently; certainly not the impervious Superman that he's often portrayed.
Unfortunately, this has also led to a real sense that some of the fun had dissipated, with Skyfall ending up a rather joyless slog (albeit a masterfully made one). While that film introduced many nods to fan favorites such as Goldfinger's Aston Martin DB5, it also distanced itself further from the sly quips and misogynistic traits that the character is known for. This time around, filmmakers have attempted to swing the pendulum back just a little to the Bond of old. It's not entirely successful, but it's well-intentioned.
The fifth time around, Daniel Craig shows no evidence of growing stale, imbuing the role with ample energy, albeit perhaps without the same twinkle in the eye we saw in Casino Royale. Lea Seydoux is easy on the eye but serves as a relatively unmemorable Bond girl, cut from the same cloth as most female sidekick roles these days ('strong, independent woman', etc. - because heaven forbid the film would be accused of sexism). Ralph Fiennes returns again as MI6 head M, but his frequent use of the trademark Voldemort scowl was just a little too much for me to take entirely seriously. Much like the ret-conned revival of Khan in Star Trek: Into Darkness, Spectre's villain is its worst kept secret, but ultimately has very little impact on the story other than to tie it in with the wider legacy.
Despite being saddled with undoubtedly the worst theme song in over two decades and too frequently slowed down by its own drama, Spectre is a solid effort to wrap the hanging plot threads of the last few films (perhaps a little too conveniently) and seems deliberately manufactured to bookend his contribution towards the Bond saga.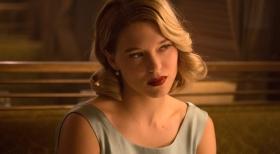 Video
Spectre is presented in the original widescreen aspect ratio of 2.39:1.
Downscaled from the master 4K Digital Intermediate, Spectre looks about as perfect as a 1080p transfer can be. Lensed on a combination of film stock and digital, the transfer accurately translates the photography onto the small screen in a sharp and detailed image, which reflects the theatrical experience. Very occasionally the transfer will take on a noticeably softer appearance - an artistic choice which is no reflection on the transfer. Still, the rather dour, yellow bleached image doesn't make for the most appealing color palette, so you're probably not going to pick Spectre off the shelf to show off your display.
While it might not be the prettiest Bond film in the library, Spectre is without doubt one of the most technically proficient.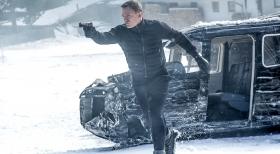 Audio
Spectre is presented in a 7.1 DTS-HD Master Audio track, at 24 bits.
A Bond film presents a certain set of expectations, which naturally extend to the soundtrack, and on that note Spectre most certainly does not disappoint. Simply put, Spectre is a thunderous aural experience, especially if you're equipped for 7.1. Almost ceaselessly, the front soundstage and rear channels are aggressively used throughout, supporting every ricocheting bullet spray and explosion. The low-end feedback is also suitably intense throughout - this will really test out your subwoofer.
Thomas Newman's score is multi-layered and generally suitable, but also pretty forgettable. But the less said about the theme tune Writing's on the Wall by Sam Smith, the better. The Oscar-winning (what?) song has to be one of the worst, most puerile Bond songs for a very, very long time. Appalling.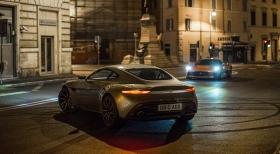 Extras
Compared to the generous collection of extra features from other entries in the mammoth 50th anniversary James Bond Blu-ray collection from a few years ago, Spectre suffers from an extremely limited collection of extra features, which is pretty disappointing. Let's jump in.
The meatiest feature is 20-minute-long Spectre: Bond's Biggest Opening Sequence featurette, which looks at the creation of the stunning opening sequence and the Hollywood tricks utilized to edit it together as one (seemingly) uncut sequence.
Next are six Video Blog Featurettes which amount to nine minutes of footage - far too brief to go into any real detail. The most interesting is the last, which deals with the Guinness Book of World Record-breaking (and outlandish) explosion of Blofeld's compound.
Finally, we have Three Theatrical Trailers and a pretty superfluous Photo Gallery.