LG 34UC87C 34-inch 21:9 Curved UltraWide IPS Monitor Review
LG continues to dominate UltraWide monitors, unleashing the 34UC87C, an IPS-based curved UltraWide height adjustable monitor that is super-awesome.

Published Aug 11, 2015 9:14 AM CDT
|
Updated Tue, Nov 3 2020 6:59 PM CST
Introduction and Specifications, Availability & Price
At the very end of last year, LG sent me over their first 34-inch curved UltraWide 21:9, the 34UC97, which I fell head over heels in love with. The 21:9 aspect ratio was something I had never experienced before, and while 4K has its place, the vertical pixels aren't used as much as something that is wider.
The LG 34UC97 was my workstation display up until very recently, when LG reached out to me about its new 34-inch curved UltraWide monitor, the 34UC87C. The original 34UC97 was an incredible monitor with its 3440x1440 native resolution, but it featured Thunderbolt connectivity, which is a big deal for professionals.
This is one of two big differences between the 34UC97 and the 34UC87C, with the latter not featuring Thunderbolt. But, the new 34UC87C has a kick ass new stand that is fully height adjustable, which is something that the older 34UC97 lacked. All in all, both monitors are virtually identical when it comes down to specifications, which we're going to get into now.
Specifications, Availability & Price
We have the same 34-inch curved UltraWide screen with a 21:9 aspect ratio and native resolution of 3440x1440, with LG using an IPS panel for perfect colors. There's 300 cd/m2 of brightness, 1000:1 contrast ratio, and 178-degree viewing angles.
LG has provided HDMI and DisplayPort connectivity, dropping the Thunderbolt connector that the 34UC97 has. There's also a couple of USB 3.0 ports on the back of the screen, too, joined by a headphone jack. LG has also provided two 7W speakers on the 34UC87C, which are actually quite impressive when you don't have a pair of speakers connected to your PC or Mac.
During our review, the LG 34UC87C fluctuated between $879.44 and $921.49 on Amazon. Even at its list price of $999, it's an incredible monitor for the price.
Overview of the LG 34UC87C & Test System Configuration
Ports! 21:9 Resolution! Curved Panel!
There is so much to love with the 34UC87C, that I don't know where to start. Of course though, we'll start with the packaging and move on from there.
The front of the packaging on the LG 34UC87C.
Turned around, we have the back of the box.
Here we have the back of the monitor, where you can see the two mounting holes for the stand. Down the bottom, we have a power switch to the left, and all of the connectivity to the right.
Speaking of connectivity, from left to right we have: DC in, headphone in, two HDMI ports, DisplayPort, a USB 3.0 host and two USB 3.0 ports.
A closer look at the power button.
The joystick at the bottom of the 34UC87C can control everything within the menus, and acts as a power button, too.
The one big difference between the 34UC97 and the 34UC87C is the stand, which is height adjustable.
Some more shots of the stand.
Here we have the screen mounted onto the stand, with four screws keeping it in place.
Our Setup
For our testing, we used an ASUS ROG G751 gaming notebook, which is my workstation machine. I had the LG 34UC87C plugged into it for around a month of everyday testing. I was able to game very comfortably at 3440x1440 with the included NVIDIA GeForce GTX 980M GPU, providing 60FPS+ in Battlefield 4.
The ASUS ROG G751 gaming notebook is powered by an Intel Core i7-4720HQ processor, 24GB of RAM and the aforementioned GeForce GTX 980M with 4GB of VRAM. It's a very powerful laptop, with it being faster than most $2000 gaming PCs. The LG 34UC87C is the perfect monitor for it.
Improvements Over The 34UC97, Gaming & Everyday Use
LG Perfects Its UltraWide Monitor
I used the LG 34UC87C for around a month on my workstation, using it each and every day for writing content, surfing the web, watching content through Netflix, and playing games. Where the 34UC97 was a great monitor, the 34UC87C kicks it up a notch by offering height adjustment and a much, much better stand.
The image quality is beautiful with it being virtually identical to the 34UC97, at least to my eyes, with its gorgeous colors, clarity, and viewing angles.
LG has used more of an industrial looking stand which I quite liked the look of, with black and silver accents. It is very sturdy and took a few beating with my keyboard when I pushed it up too far, and into the monitor stand. LG providing a stand on the 34UC87C is a great evolution from the 34UC97, something that I really used more than I thought I would. There are times when I'm wanting to look slightly up to the screen, or down, and being able to manually adjust this is great. The 34UC97 lacks in this department, but makes up for it with Thunderbolt connectivity.
Not that most people use Thunderbolt, but these 34-inch UltraWide monitors are for professionals, and some of them will use Thunderbolt for storage, or plugging in another monitor and daisy-chaining it to another display.
The 3440x1440 resolution is just so perfect, and I personally like it more than 4K at 3840x2160. On a 4K monitor, I use the additional pixels horizontally, but vertically, not so much. I think 1440 pixels high is absolutely perfect, with the additional pixels on 4K monitors going to waste for productivity or just surfing the web.
I found myself using the LG 34UC87C just as I did with the 34UC97, splitting the monitor into three. The first third of the monitor would be my tab for Gmail, Facebook, and Feedly, while the other two-thirds of the screen would be used for everything else. This made me feel like I was shifting from my 27-inch 2560x1440 monitor to an UltraWide version of that, and it worked extremely well. The curved 21:9 panel engulfs you with so much monitor you sometimes don't know what to do with it, and I would dare say that anyone moving from a traditional 16:9 aspect ratio display will have a weird time adjusting to the 21:9 aspect ratio. Once you do, you will never want to go back.
Gaming on the LG 34UC87C
As for gaming, I put the 34UC87C through its paces in Battlefield 4 at 3440x1440. The GeForce GTX 980M in my ASUS ROG G751 was more than beefy enough, providing 60FPS+ at 3440x1440 on a mix of medium/high details in Battlefield 4.
I didn't enjoy gaming as much as I wanted to on the LG 34UC87C mainly because of its 60Hz refresh rate. I had just come off of reviewing the ASUS ROG G751 gaming laptop with its 75Hz panel and G-Sync technology, with my main gaming panel being an Acer QHD panel with a 144Hz refresh rate and G-Sync. It's sublime... and 60Hz feels like I'm going back to the Stone Age. So, for the purposes of the review, I used just the 34UC87C for a few weeks so that I could readjust to 60Hz.
While it didn't go so well, once I had adjusted to 60Hz, gaming was awesome. The super-wide field of view is just amazing in something like Battlefield 4. While running and gunning looks great, it's when you get onto a jet ski or a boat that the 21:9 aspect ratio really begins to sink in. It feels almost too wide, until you realize you only concentrate your eyes on the middle of the screen, and let your peripheral vision soak the rest of it in. Gorgeous.
What's Hot, What's Not & Final Thoughts
What's Hot
3440x1440 is AWESOME: For productivity, there is NO going back to any resolution apart from 3440x1440. The 21:9 aspect ratio is great, and in my opinion, is better than a single 4K monitor. Heck, two of these side-by-side is unstoppable, trust me - I've tried it.
Stand... By Me: While we loved the 34UC97, the stand could've been better, which it is on the 34UC87C. A fully height adjustable stand that is much sturdier than the one provided with the 34UC97.
Productivity Nuts Will Love It: If you're like me, you spend hours upon hours in front of your monitor. Most people will have a QHD (2560x1440) or Ultra HD (3840x2160) monitor if they're serious about productivity, so if you haven't upgraded yet and you're still on a Full HD (1920x1080) monitor, this is the one for you.
UltraWide Gaming is UltraAwesome: Sure, you're limited to 60Hz, but the 21:9 aspect ratio is absolutely awesome in games. Most new games have no issues with the 3440x1440 resolution, but you'll need to double check that your favorite games will work at this resolution.
What's Not
Needs G-Sync or FreeSync: I would have loved to have seen what LG can do with a 3440x1440 monitor with 75Hz and either G-Sync or FreeSync technology, but those monitors are coming out later this year - so if you're a gamer, you might want to wait a little while longer.
No Thunderbolt: I'm not taking any points off from the 34UC87C not having Thunderbolt, but it is a downside for some when comparing the 34UC97 against it.
60Hz Refresh Rate: Again, I'm not going to take points off of the review for the 60Hz refresh rate, but once these monitors get to 120Hz... oh man. I'm not going to leave my office, so I might as well serve my wife the divorce papers now. Sorry, babe.
Final Thoughts
The LG 34UC87C has become my new workstation monitor, and this won't change until G-Sync starts getting into these 21:9 monitors. LG has made some very good improvements on the 34UC87C over the 3497UC, which was already a good monitor, but lacked a great stand.
We have a better looking monitor with the same 3440x1440 resolution, 60Hz refresh rate, IPS panel and now... with a better stand. The height adjustment on the 34UC87C is great, allowing for differing heights which really comes in handy for those long hours at the desk. I found myself adjusting the monitor more than I thought I would, especially after I had adjusted my chair.
LG is continuing to show why it's the leader of the UltraWide display market, with the 34UC87C being the best entry yet. I'm scared of what things will be like in a few months when FreeSync and G-Sync start appearing in UltraWide monitors, as it'll mean I have to upgrade yet again - but I won't be parting with the 34UC87C. I think my next step will be getting a monitor arm that I can mount the 34UC87C onto, and have it above another 34-inch UltraWide monitor, how does that sound? If you're in the market for a new 34-inch UltraWide monitor, for under $1000, you just cannot go wrong with the 34UC87C.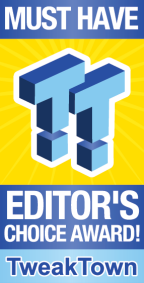 | | |
| --- | --- |
| Performance (display quality/resolution) | 99% |
| Quality (build/matte or gloss finish) | 95% |
| General Features (outputs, ports) | 95% |
| Bundle and Packaging | 95% |
| Value for Money | 95% |
The Bottom Line: LG's 34UC87C is the new productivity champion. 3440x1440, 21:9 aspect ratio, a height adjustable stand, and kick ass image quality culminate in the best workstation monitor you can buy right now.
PRICING: You can find products similar to this one for sale below.

United States: Find other tech and computer products like this over at Amazon.com

United Kingdom: Find other tech and computer products like this over at Amazon.co.uk

Australia: Find other tech and computer products like this over at Amazon.com.au

Canada: Find other tech and computer products like this over at Amazon.ca

Deutschland: Finde andere Technik- und Computerprodukte wie dieses auf Amazon.de
We openly invite the companies who provide us with review samples / who are mentioned or discussed to express their opinion. If any company representative wishes to respond, we will publish the response here. Please contact us if you wish to respond.