LG 34-inch Curved Ultra-Wide LED Monitor (34UC97) Review
LG has one of the most impressive displays we've seen with its 34UC97, a 34-inch curved ultrawide LCD with a 21:9 aspect ratio.

Published Tue, Dec 30 2014 1:52 PM CST
|
Updated Tue, Nov 3 2020 6:59 PM CST
Rating:

88%
Manufacturer: LG
Introduction, Specifications & Availability
I've been wanting to test out LG's curved LED monitor since before it was even announced, back when it was a flat 34-inch ultra-wide monitor. But then LG went and threw a curveball on those plans, announcing a 34-inch ultra-wide curved LED monitor, with an amazing 21:9 aspect ratio. Well then.
As soon as LG said they had one available for me to review, I jumped on the chance and have been using it as my daily display for the last week now. The company started off by offering the aforementioned 34-inch ultra-wide monitor, without the curve, with the model of 34UM95. The one we have here today, is the 34UC97.
Both monitors are an interesting step from LG, as they offer a considerable increase in the amount of pixels offered by traditional Full HD (1920x1080) displays, with a 16:9 aspect ratio. We've also seen some 2560x1080 monitors, which are also 21:9 but still "Full HD" resolution for their pixel count. The LG monitor we have here today, is a 21:9 ultra-wide with a QHD resolution of 3440x1440.
Specifications & Availability
LG didn't just bake in some TN-based panel, the company opted for a much better quality IPS panel, something that looks truly glorious when you boot it up. There's no showing you an image, or taking a picture, this is a monitor you need to see in order to believe.
We have the 34-inch curved ultra-wide IPS-based display with a resolution of 3440x1440, 60Hz refresh rate, stereo speakers, 300cd/m2 brightness, 10-bit color depth, two Thunderbolt ports, one DisplayPort and two HDMI outputs, and a 178-degree viewing angle. USB 3.0 is also featured as well as a 3.5mm jack for headphones.
We have 5,000,000:1 dynamic contrast ratio, with a real contrast ratio of 1000:1. Response time is at a respectable 5ms (G to G). There's VESA mounting on the back, with the entire package weighing in at 9kg (or 19.8lbs) with the stand attached. The entire box with everything inside of it weighs 11.5kg (or 25.3lbs).
The LG 34UC97 is available through Amazon for $1749, or through your local retailer. Here in Australia, the monitor is available with an RRP of $1799, which isn't too bad at all.
A Closer Look & First Impressions
A Closer Look
On the front of the 34UC97, you're greeted by that amazing 34-inch IPS-based curved ultra-wide panel. It's truly a sight to behold, something you need to sit in front of to truly understand how amazing it looks.
LG has crafted a very strong base, something that you would expect for a quality display like this.
Once it is built, here's what the LG 34UC97 will look like when it's sitting in front of you. Beautiful, isn't it?
Here's that curve that the 34UC97 has, a slight curve, but it is noticeable.
The stand, with the monitor on it - it has a shiny metallic look, which gives the monitor a great finish.
A look at the 34UC97 from the back.
Here we have the back of the 34UC97, where we find all of the ports. This shot was taken without the flash to give you a better look at the ports and layout of the ports.
Let there be light! From left to right we have the DC input, 3.5mm audio, two HDMI ports, and DisplayPort. After that, we have two Thunderbolt ports, a USB 3.0 hub and two USB 3.0 ports.
A closer look at the DC input and power switch to the left of that.
On the bottom of the 34UC97, we have a single joystick button that can be tweaked to go through the various menus, as well as turn the monitor on and off.
LG has provided some basic stereo speakers.
Here we get a better look at the speakers, and how the stand will hold the monitor up.
Here we have a little container that the four screws required to get the 34UC97 put together with.
Our Setup
This is what I was gaming on with the LG 34UC97 monitor:
CPU: Intel Core i7 4930K processor w/Corsair H110 cooler (stock clocks)
Motherboard: ASUS Rampage IV Black Edition
RAM: 16GB Corsair Vengeance Pro 2400MHz DDR3
GPU: NVIDIA GeForce GTX 980 (reference) in SLI
Storage: 240GB SanDisk Extreme II and 480GB SanDisk Extreme II
Chassis: InWin X-Frame Limited Edition
PSU: Corsair AX1200i digital PSU
Software: Windows 7 Ultimate x64
Drivers: GeForce 344.75
We'd like to thank all of our partners for their support, as this couldn't be possible without NVIDIA, ASUS, Corsair, SanDisk, or InWin. Without them, we wouldn't have the hardware here to test today, so I'd like to thank them all for providing us with the hardware here in my lab.
First Impressions
My first impressions of the screen were quite amazing, as I was looking at buying this monitor personally, but couldn't justify the near $2000 price. As soon as it was out of the box, the style of the screen had me impressed, but I needed to power it up to get into fully. As soon as I plugged it in, and powered it on, it was on. LG had me paying attention, its as if the monitor had perfume on, and walked past me. My interest was piqued.
Once the 34UC97 was on, the native resolution of 3440x1440 kicks in and your eyes are pulled right into the monitor. Looking left to right, a 21:9 aspect ratio is something you can never recover from. After the 21:9 aspect ratio is noticed, the curved panel is something that looks truly amazing in person. As someone who uses dual monitors everyday, a single 21:9 curved LCD monitor is simply stunning. The IPS-based panel definitely lends its hand here too, with colors popping and text being ultra sharp.
All I can say is, the first impressions sure did last - I was in love with the 34UC97, dammit.
Desktop & Gaming Use On the LG 34UC97
Desktop Use - Wow. So Much Room For Activities!
Desktop use on the 34-inch monitor was nothing short of amazing. I actually quite liked the 21:9 aspect ratio, even more so than using a 16:9 4K display. Sure, 4K provides 3840x2160, but I find myself using multiple Chrome windows and countless tabs inside of them, so the additional horizontal use is great.
If you've ever used a monitor with the resolution of 2560x1440, or 1440p, you'll find yourself at home with the pixel density here on the LG 34UC97. This is pretty much just an ultra-wide 1440p monitor, with additional pixels left to right. I actually quite like 1440p monitors depending on the size (up to 27 or 28 inches) but anything bigger is too big.
This is where the 34-inch ultra-wide does things so well, it can provide a much wider resolution and not feel like it's either making everything too small, or too big. It strikes an amazing balance, something that I felt easy to look at for hours on end. I sat in front of the LG 34UC97 for just over a week, thoroughly enjoying every moment of it. One of the worst parts of this review is that it has to end, and I have to send the monitor back to LG. Boo.
Gaming On an Ultra-Wide 21:9 Display
I had some real mixed feelings on the LG 34UC97, where when games did work on it, they were mostly skewed by the stretched field of view and 21:9 aspect ratio. This is purely a productivity monitor, but I thought I would try games on it anyway. Games of course work, but not all games work with the out-of-this-world 21:9 aspect ratio.
This monitor isn't the type of screen you purchase for gaming, but if you do please be prepared for some pain. Most games don't work or scale very well at all on a 21:9 aspect ratio, unless you run them at 2560x1440 or 1920x1080 and enjoy the black bars to the side. The LG 34UC97 has a refresh rate of 60Hz, which is expected from an IPS panel. It's fine for most gaming, but for twitch shooters and the usual FPS games, 60Hz isn't exactly ideal. When these monitors get bumped up to 120Hz, there is going to be something seen from space. That will be me exploding with joy.
Here we have Battlefield 4 running at 3440x1440, looking completely mind blowing on the LG 34UC97.
Tomb Raider looked just as good, in fact, it looked bloody beautiful on the monitor.
I tried Battlefield 4, which actually scaled incredibly well. The sense of scale using the LG 34UC97 was absolutely incredible, and it felt almost like cheating. I've got a video of that above.
We also ran through a bunch of our normal gaming benchmarks, so you can have a better look at what the monitor looks like when displaying 21:9 aspect ratio content. For the most part, it all looks incredible.
Middle-earth: Shadow of Mordor
Tomb Raider
GRID Autosport
Metro: Last Light
Unigine Heaven
BioShock Infinite
What's Hot, What's Not & Final Thoughts
What's Hot
21:9 Aspect Ratio: It really forces you to use your desktop differently, and that's a good thing. We've been spoiled by 16:9 widescreen monitors for quite some time now, but the appearance of a curved ultra-wide panel? Thanks, LG.
Great Style: LG has done a great job on the aesthetics of the 34UC97, with a great stand, color scheme and finish. Top notch work from LG here, through and through.
Quality IPS Panel: Not only do we have a great looking, great performing curved ultra-wide display, it uses an IPS panel! This means we have great viewing angles, sharp text and beautiful, realistic colors.
Gaming: When games do support the 3440x1440 resolution and 21:9 aspect ratio, holy crap are you going to have a good time.
Thunderbolt 2 Connectivity: LG providing Thunderbolt 2 connectivity is a great thing, as it means Apple users can plug their Thunderbolt-capable product directly into the LG 34UC97, and have it work with the great 3440x1440 resolution.
Cuuuuurved: I like my monitors like I like my women, with curves. Yep, the curved nature of the LG 34UC97 is alluring, beautiful, captivating. The slight curve on the edges of the 34-inch ultra-wide monitor is perfection.
Great For Productivity: I sit in front of a monitor for the better part of each day, so to have all of this resolution - 3440x1440 to be exact - it's perfect. For professionals that work with photos and videos all day, what are you waiting for?
What's Not
Not So Great For Gaming: Gaming with a 21:9 aspect ratio isn't the best time, and while it works in some games, the support for 21:9 gaming is not widespread. This is fine, you and I shouldn't be upset about this because that's not what the LG 34UC97 is about.
Final Thoughts
Dammit LG, you've just cost me nearly $2000. I will be pulling the trigger on one of these monitors as soon as I land back from Las Vegas for CES 2015 just after the New Year. This monitor is one of the best, if not the best monitor I've used for productivity. The 21:9 aspect ratio is simply sublime, but the curved panel really adds to the experience.
I walked into this review thinking that gaming on a 21:9 aspect ratio would be... well... not so good. I was thoroughly surprised with the performance of the gaming side of the 34UC97, with my time playing Battlefield 4 so joyous. Putting the monitor through its paces in our usual benchmarks, so that I could get a great look at how the 34-inch curved ultrawide would look, came out much better than I had expected.
For those who are in the market for a new monitor for productivity but didn't want to plunge into the world of 4K, LG has a display here with the 34UC97 that should be perfect for you. Video and photo junkies are going to love it. Movies also look great, depending on the aspect ratio of the movie itself. I found my handful of movies that I tested worked beautifully, which is another part of the display that surprised me.
Wow. Just wow.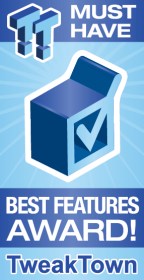 | | |
| --- | --- |
| Performance (image quality) | 95% |
| Quality including Design and Build | 95% |
| General Features | 90% |
| Bundle and Packaging | 75% |
| Value for Money | 85% |
The Bottom Line: LG has crafted one of the best LCDs on the market, a beautiful IPS-based 34-inch curved ultrawide monitor with a 21:9 aspect ratio. The perfect display for productivity, it's going to cost you, though.
PRICING: You can find products similar to this one for sale below.

United States: Find other tech and computer products like this over at Amazon.com

United Kingdom: Find other tech and computer products like this over at Amazon.co.uk

Australia: Find other tech and computer products like this over at Amazon.com.au

Canada: Find other tech and computer products like this over at Amazon.ca

Deutschland: Finde andere Technik- und Computerprodukte wie dieses auf Amazon.de
We openly invite the companies who provide us with review samples / who are mentioned or discussed to express their opinion. If any company representative wishes to respond, we will publish the response here. Please contact us if you wish to respond.