As far as storage enclosures go, most people want something that looks good, has ample performance, and can take the impact if they happen to drop their drive on the ground. Luckily, most enclosures on the market today are designed to do all three. In this review, we will take a look at the Inateck FEU3NS-1 and see how it stacks up.
The Inateck FEU3NS-1 is an external storage enclosure for 2.5-inch hard drives and SSDs featuring USB 3.0 connectivity. Compatibility of the enclosure extends to modern Windows operating systems, including Vista, 7, and 8. Of course, you will also want an available USB 3.0 port to get the most out of your enclosure, but it does retain backwards compatibility. MSRP is listed at $17.99 with a one-year warranty.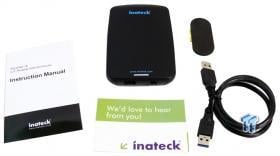 Scope of delivery for the FEU3NS-1 enclosure includes a USB 3.0 cable, foam pad for spacing the drive inside the enclosure, and reading materials.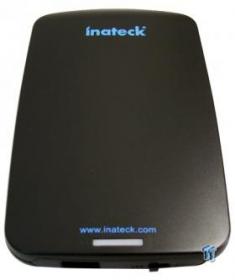 The enclosure carries a rounded design with a LED setup at the bottom.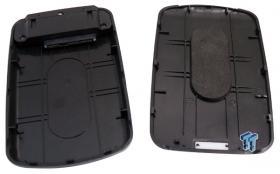 Internally, a plastic housing protects the PCB.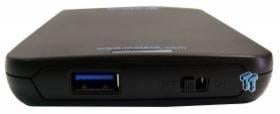 The front edge of the drive houses the USB 3.0 connection and power switch.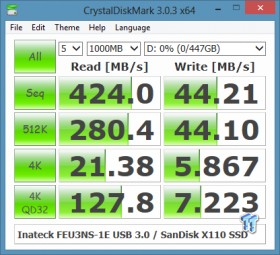 Above, we have our testing of the Inateck FEU3NS-1 using our very capable SanDisk X110 SSD. As you can see, the Inateck did quite well with read performance but fell off quite a bit in write testing.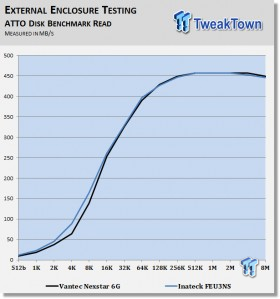 Above, we have the read performance comparison results with the Inateck next to the NexStar 6G from Vantec. As you can see, the Inateck and Vantec both follow the same curve throughout testing.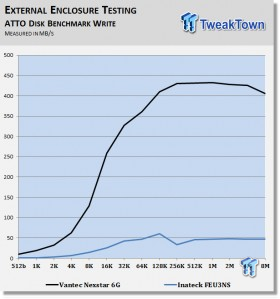 Write testing was a different story; the Inateck again showed pretty poor write performance across the entire range.
The Inateck FEU3NS-1 is a solid enclosure with excellent build quality. The plastics used in construction feel quite durable and could handle a few drops if they were to happen.
Performance is a bit of a wash; the enclosure did really well with read speeds touching 420 MB/s then turned around and peaked out at 45 MB/s write. In testing, I went back quite a few times double and triple checked performance, even swapping SSDs at one point, and still came out with similar performance numbers. I'm not sure if it's an issue with the controller used in the enclosure, or maybe the enclosure just doesn't like solid state drives.
MSRP of the FEU3NS-1 is listed at $17.99 with a one-year warranty. Current market pricing can be found below.
PRICING: You can find the Inateck FEU3NS-1 for sale below. The prices listed are valid at the time of writing but can change at any time. Click the link to see the very latest pricing for the best deal.
United States: The Inateck FEU3NS-1 retails for $14.99 at Amazon.