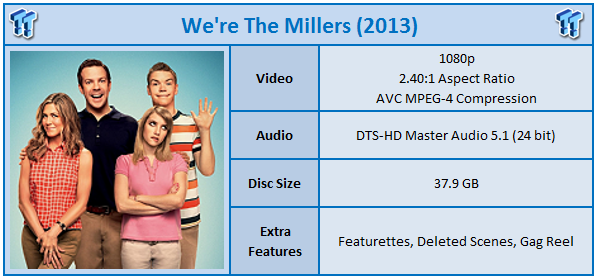 With a relatively straight forward premise, We're the Millers succeeds on the strength of the charm and wit of the assembled cast, and a clever script which successfully balances risque humor, schmaltz, and a gently underlying message about the importance of family; regardless of disfunctionalism.
David Clark (Jason Sudeikis), an affirmed bachelor and small time pot dealer, has a problem. As penance for becoming involved in a local skirmish between his neighbor Kenny (Will Poulter), a homeless girl Casey (Emma Roberts), and a knife-wielding gang, Clark is robbed of his product and takings, putting him on a collision course with the exuberant, yet crazed drug lord: Brad Gurlinger (Ed Helms). Clark is offered a chance at redemption if he can travel across the border to Mexico, and return with a "smidge of marijuana." However, he has precious little time to secure some help from the girl next door (Jennifer Aniston), and therefore a believable alibi, in order to get back to the United States safely with the illegal haul. Naturally, that's just the start of his troubles.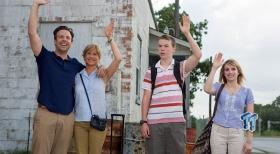 Helmed with panache by the improbably named Rawson Marshall Thuber, the laughs truly come thick and fast. The film compounds impossible situation, after impossible situation; resulting in absurd, yet hilarious sequences, topped by an emergency hospitalization for a testicular spider bite. Whilst Jennifer Aniston might be well into her 40's, she has lost none of her spark, nor looks. Will Poulter will likely find this film is responsible for a subsequent career break out; after previously appearing in a few indie flicks, and the second Chronicles of Narnia sequel. Emma Roberts is perhaps a little too attractive to play a homeless runaway, but she manages to pulls it off.
In a year that's brought us some hilariously unfunny 'comedies' (I'm looking at you Hangover Part III), We're the Millers is a breath of fresh air. I'm sure that it will continue to find a new lease on life in the home entertainment circuit.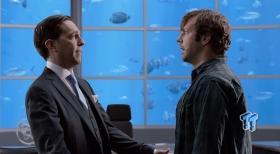 Video
We're the Millers is presented in the aspect ratio of 2.40:1, encoded with AVC MPEG-4 compression.
Lensed digitally on Arri Alexa equipment, it's certainly no surprise that the film looks frequently terrific, punching above its weight and relatively thin budget, to scrub up quite great on Blu-ray. Colors are striking and punchy, with nicely contrasting blacks, and a superfine level of detail. It might seem a little odd to be masked off at the wider 2.40:1 aspect, but who am I to question the cinematographer's choice in this matter?
Really, there's very little to complain about, and much to be pleased with.
Audio
We're the Millers is presented in DTS-HD Master Audio 5.1, at 24 bits.
Again, I'm not sure that even the most demanding of Blu-ray fans would expect to receive a world class audio mix here - which is a good thing, because it's not here, nor does the subject matter really call for it. It is, however, a nicely intimate track, which ever so occasionally extends from its self-imposed boundaries, with an appropriate level of ambience that doesn't call attention to itself.
The dialogue heavy track does all that is asked of it; no more, no less. There are no technical issues to speak of, dialogue is kept in sync as expected, and the rears are sometimes engaged to provide some conservative directionality.
Unsurprisingly, the subwoofer is rather restrained, but does offer up a small amount of low-end grunt when applicable.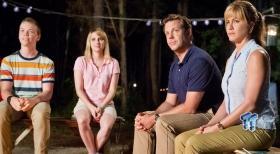 Extras
Whilst hardly a huge swag, in the U.S., Warner Bros. has assembled a reasonably solid collection of extras, which serve to extend the fun nature of the film. Let's dive in.
First up, we have four featurettes. The first (and longest at 17 minutes in total), Stories from the Road, was probably produced for an in-movie experience, but jettisoned along the way. They provide some relatively quick nuggets of information. Somewhat meatier is the Millers Unleashed Outtakes Overload feature (8 minutes), which aren't outtakes per se, but illustrate the more improvised humor by the cast, which gives the film its edge of genuineness. Livin' It Up With Brad (4 mins) spends a bit more time with Ed Helms (who I must admit wasn't that fond of), whilst When Paranoia Sets In (3 mins) portrays the film, tongue in check, as a front for pot smuggling across the U.S..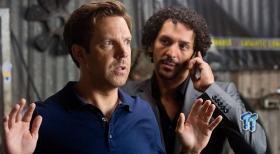 Finally, we have a number of Deleted Scenes, and finish up the package with a Gags and More Outtakes Reel (3 minutes), which are sadly rather inferior to the ones that play during the end credits of the film.