Oz: The Great and Powerful (2013) Blu-ray Movie Review
"You're capable of more than you know..."

Published Sat, Aug 3 2013 9:05 AM CDT
|
Updated Tue, Nov 3 2020 7:00 PM CST
Rating:

78%
Producer / Publisher: Disney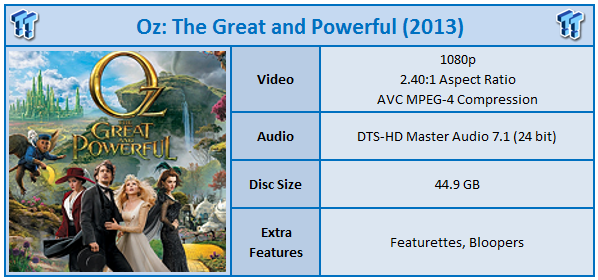 Freed from his secondment with Marvel Studios for the Spider-Man franchise, former horror director Sam Raimi returns to cinema screens for his first film in four years, helming this semi-prequel to the 1939 Hollywood classic Wizard of Oz. However, unlike that film, I strongly doubt that audiences seven decades in the future will hold the latest offering in the same loving regard.
Nickel and dime magician Oscar Diggs (James Franco) travels from precinct to precinct with his carnival act, breaking hearts and making a little cash with his wondrous, yet cheap abilities which astound the less discerning crowds. His downtrodden yet loyal assistant Frank (Zach Braff) stage manages his act, but when Oscar is hunted down by the burly man for his sleazy unrequited love, it facilitates his quick escape to safety via hot air balloon. But when the balloon is sucked into a forming tornado, Oscar is flung into a land significantly different to Kansas -- Oz. Quickly (and reluctantly) drawn into the political schism of Oz, Oscar thinks he's literally struck gold with his fortunes, but when a new threat faces Oz, Oscar will need to either become the man that Oz has foretold would save the land, or revert to his selfish and cowardly qualities.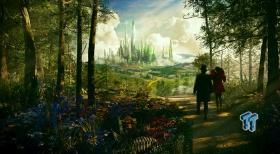 Taking its visual cues from Tim Burton's Alice in Wonderland rather than the original Wizard of Oz, Oz itself is on one hand a sumptuous land of shiny digital delights and on the other, a completely confected landscape full of the same unconvincing and floating characters and hence criticisms leveled at the likes of Star Wars prequel trilogy. The visual effects are certainly beautiful, but are intangible and wholly unbelievable. You could argue that the film is meant to be overtly unreal, but I kept thinking how lovely the matte painting was, rather than how amazing the vista was.
Sam Raimi is no stranger to big budget summer blockbusters and directs Oz with competence and efficiency, but the real problem weighing the film down is in the bland script that borders on banality. Characters have little to no motivation and I won't spoil the plot twist that results in the films threat - suffice to say that it's cheap, ham fisted and indescribably dumb.
The cast are generally good actors in their own right, but their portrayals are rudely upstaged by two completely digital characters. Special criticism can be leveled at Mila Kunis for her particularly unconvincing portrayal of Theodora the Witch, a role which required either a good actor, or one prepared to chew the scenery. It seems that Kunis is unable to carry either of those, and while she may be one of Hollywood's hottest names (and faces), she is miscast in such a pivotal role.
Whilst the dust has settled on the box office figures, Disney have already green lit a sequel to be written by the same names and featuring the same faces. I hope they can do a better job than here, because despite excellence in some areas, the film isn't the sum of its parts.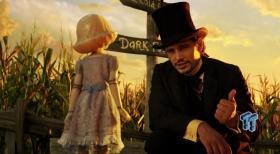 Video
Oz: The Great and Powerful is presented in the aspect ratio of 2.40:1, encoded with AVC MPEG-4 compression.
In a word: sumptuous. Completely reflecting the theatrical digital projection experience, Oz hits Blu-ray with a bright and bold transfer, which I dare say would look good on whatever display device you own. Colors literally pop from the frame, contrasted to within an inch on their life, always threatening to dissolve into black crush, but failing to ever do so. The image is razor sharp at all times, giving it an even more unreal sheen that I noticed in the theatre.
Whilst the on-screen images are rarely convincing, the resultant encode is Blu-ray at its best, coming from source material that is second to none.
Audio
Oz: The Great and Powerful is presented in DTS-HD Master Audio 7.1, at 24 bits.
In a word; engaging. Whereas the on screen visuals might have resulted in more disconnect than the film should rightly possess, the sound mix works to weave the viewer totally in the environment and part of the action itself. There are only plusses here, and I'm struggling to think of any negatives.
Dialogue is crystal clear and sync is perfectly locked. The front and rear sound stages are engaged in equal measure, with a full 360 degree sound field carved out at all times, never dipping during more dialogue heavy sequences. The subwoofer is utilized appropriately and at times aggressively, but never overloading the carefully balanced mix.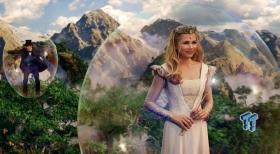 Extras
It seems these days that the time turnaround between theatrical and Blu-ray release is completely inverse to the quantity and quality of extra features provided, a sad fact when certain catalogue titles are being released with stellar supplement materials. Still, let's take a look at what is in store for us.
My Journey in Oz, by James Franco featurette is the longest of the included featurettes and takes on the role of a de facto 'making of', by following Franco both in front of and behind the camera, interviewing cast and crew and showing some of the on-set visual effects tricks.
Walt Disney and the Road to Oz featurette discusses the long history that Walt Disney had with the L. Frank Baum property, whose timeline dovetails smartly with his own success.
The China Girl and the Suspension of Disbelief featurette focusses on one of the more compelling characters from the film, ironically one created completely by CG.
Before Your Very Eyes: From Kansas to Oz featurette takes a brief 10 minute look at the visual effects and costumes, whilst the Metamorphosis featurette focusses on the practical effects and makeup.
Mr. Elfman's Musical Concoctions finds the composer detailing his latest work, notable since his rather public falling out with Raimi over the Spider-Man 3 score implied he would never again work for the director.
Finally we have a brief, sterilized and otherwise uneventful Blooper Reel.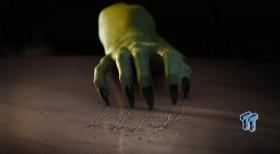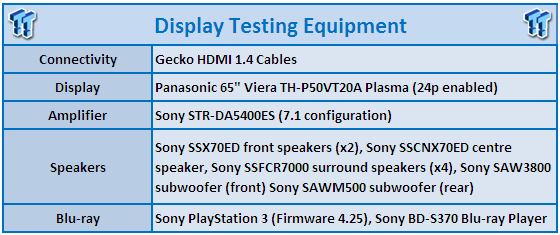 PRICING: You can find products similar to this one for sale below.

United States: Find other tech and computer products like this over at Amazon.com

United Kingdom: Find other tech and computer products like this over at Amazon.co.uk

Australia: Find other tech and computer products like this over at Amazon.com.au

Canada: Find other tech and computer products like this over at Amazon.ca

Deutschland: Finde andere Technik- und Computerprodukte wie dieses auf Amazon.de
We openly invite the companies who provide us with review samples / who are mentioned or discussed to express their opinion. If any company representative wishes to respond, we will publish the response here. Please contact us if you wish to respond.
Related Tags