It's been well established, but 50 years on, it still seems that James Bond can survive pretty much anything. Most recently, the bankruptcy of partial rights holder MGM might have put a four year delay between this and the previous entry Quantum of Solace, but Bond is back. But is he better than ever? Read on.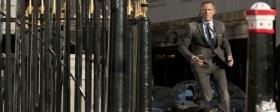 Skyfall finds Bond (Daniel Craig) battered and bruised, having survived a gunshot wound and fall of hundreds of meters into downstream rapids from a moving train. He's not the superhero from the previous entries. He fails both his physiological and psychological tests and is flagged as unfit for duty. But Mi6 have bigger issues to be concerned about. When a hard drive containing the names of embedded and undercover agents is stolen and promptly leaked, leading to agent deaths, along with a network break-in and explosion at Mi6's London headquarters.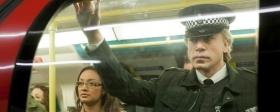 Bond is bought back into service to get to the bottom of the threat posed by ex-agent Raoul Silva (Javier Bardham). While Mi6 are totally unprepared for a formidable adversary who seems to be on step ahead at all times, soon M (Judi Dench), finds herself fighting not just for the survival of her spy branch, but her own survival.
The 23rd Bond film and the third to feature Daniel Craig, Skyfall eschews the Quantum plot threads from Casino Royale and Quantum of Solace, instead focusing on a new villain and plot line. I'm a little torn about that - Quantum has been set up very well, echoing the threat of SPECTRE from the Connery years, with many avenues left to discover and questions to answer, but writers Neal Purvis and Robert Wade have decided to give it a bit of a rest. I hope it's returned to in future entries.
The initial criticisms of Daniel Craig, circa 2006, have long since been forgotten. He's proved himself many times over already, bringing a gritty, hard headed, yet stylish and youthful aggressiveness to the role.
Suffice to say, he handles the material somewhat effortlessly. Mendes' Bond is not a superhero. He's a fallible and wholly imperfect being who seems to fail at everything. Shot. Banged up...Old. But it's testament to Daniel Craig's abilities as an actor that he can convincingly play a very different side to Bond.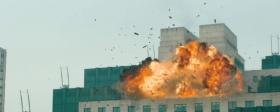 So too with Javier Bardham - one of contemporary Hollywood's greatest character actors. His portrayal of Silva instantly puts him up with the best Bond villains the series has yet produced. Ruthless, menacing and with a touch of sexual suggestion, Silva is a terrifying and believable. He doesn't want to take over the world, ruin the financial system or cause war. His target is Mi6 and he wants them to pay for its perceived wrongdoing.
Director Sam Mendes makes for a good fit for a Bond director, giving far more emphasis to drama and character moments, allaying criticisms at the more action oriented and snappily edited pace of Quantum of Solace. Alas, this may disappoint younger audiences who have grown up with the newer entries, and films such as The Bourne Identity. Make no mistake - there's still plenty of action, but the film is much slower, and with more than a few nods to earlier entries such as Goldfinger, feels much more in line with the Bonds of old.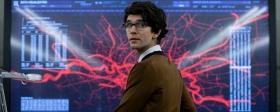 Skyfall is earning rave reviews from critics around the world and for the most part I'd be inclined to agree with them. The film is smart, sophisticated and surprisingly emotive and represents a curious new direction for the franchise, not seen since, arguably, On Her Majesty's Secret Service in 1969. But I'm ever so slightly concerned that with the latest entry, they've moved a little too far and too rapidly away from the glossy and action oriented elements that younger audiences are accustomed to. That might jar with some expectations.