Samsung Galaxy Note Smartphone Review
We take a look at Samsung's 5.3-inch 'phablet', the Galaxy Note. Why have a smartphone and tablet, when you can have the Galaxy Note?

Published Wed, Sep 12 2012 10:50 AM CDT
|
Updated Tue, Nov 3 2020 7:01 PM CST
Introduction and Specifications, Pricing and Availability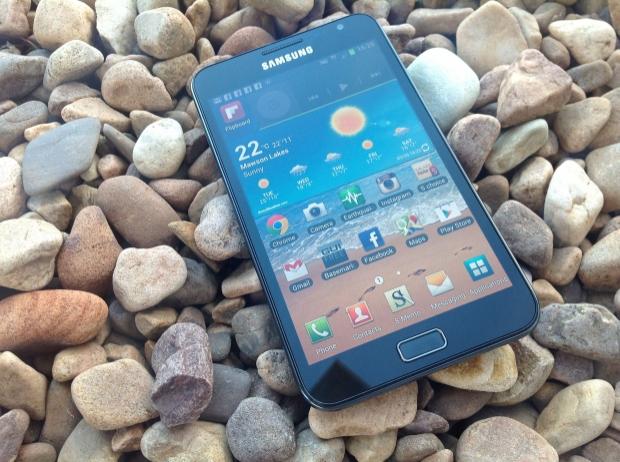 For our smart device reviews, we're going to do something a little different here. PC hardware can be reviewed with hard numbers, charts and all that jazz, but the same can't really be said for smart devices. We're going to concentrate more on the look, feel and experience of the device, rather than numbers. After all, virtually all personal use of a smart device comes down to these factors, but we will still include some benchmarks so you can see how they perform. If there's anything you'd like to see added or removed from these reviews, please do e-mail us, as we want to morph these reviews around you, the reader.
At the same time of receiving the Galaxy Note 8.9 4G from Samsung, I received a Galaxy Note smartphone. I decided that I would use this as my personal phone for a two-week period to get a proper feel for the device. Samsung's Galaxy range of smartphones is ever expanding and the Note was one of the first, truly successful phones that blurred the line between smartphone and tablet.
Samsung's Galaxy Note sports a 5.3-inch WXGA screen, which for some, is simply too big. For others, they want that bigger screen and enjoy that blur between smartphone and tablet, where the word "phablet" was born. Other smart device makers have tried their luck in the 5.x-inch market, but have not been met with the same success and fan-fare that Samsung have enjoyed.
Samsung even passed the 10 million units shipped milestone with the Note recently and there's a Note II to be released in the coming weeks. Samsung seem to have taken the larger screen size under their stride and run with it. There's no need to ask if they've been successful, with 10 million and counting sold, as well as a successor on the way, how do I feel about it? Well, you'll have to read on for the answers to those questions.
I will note that I personally use a Samsung Galaxy S II as my everyday phone and a third-generation Apple iPad as my tablet. So using a smartphone that measures in a 5.3 inches would be quite interesting. The Galaxy S II has a screen size of 4.3 inches, so I'm already used to a "bigger' phone than the industry benchmark that is Apple's iPhone.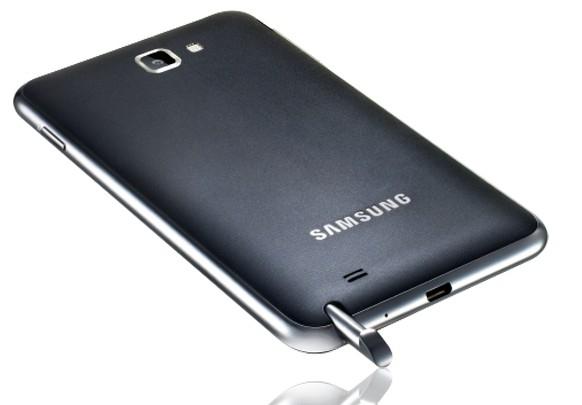 My first impression of the Note was "my gosh, the size!", but you get used to it. Coming from the S II, it felt quite big to hold in my hands, meaning if you go from an iPhone to the Note, it's going to feel like you're holding a tablet in your hand. At first glance, the screen is gorgeous. It may feel big in your hands, but the pay off is the screen size. It still only has a 1280x800-pixel screen, but everything is crisp, big and beautiful.
Specifications, Pricing and Availability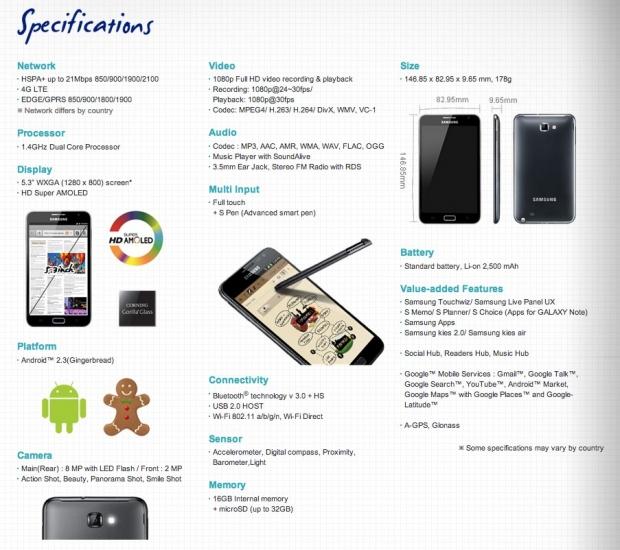 The Galaxy Note has some great specs inside, sporting a 1.4GHz dual-core processor, the aforementioned 5.3-inch HD Super AMOLED screen, Android 4.0 Ice Cream Sandwich (on the device I received, some will still come with Android 2.3), an 8-megapixel rear-facing camera backed up by a 2-megapixel front-facer. The specs are listed above, but they would be the stand out specs. Lastly, would be the S Pen, which is a flashy stylus pen and makes the Note stand out from the rest of the competing smartphones and tablets on the market.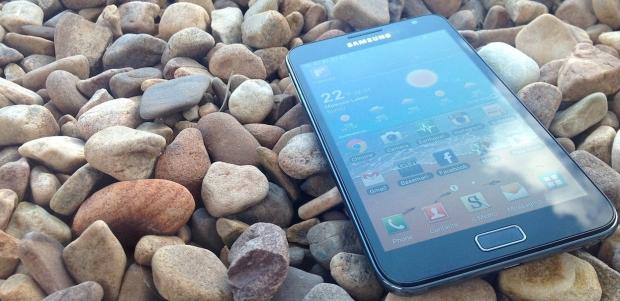 You get all of this technology in a package that is only 9.65mm thin and weighs in at just 178 grams. For a device with a screen that is 5.3 inches, it sure does feel light. All of this speed and screen size does come at a price and that price is battery life. The Note only sports a 2500 mAh battery and I've read other reviews and thoughts on the device, where they weren't impressed with the battery life of the Note. We'll talk more about that later.
Pricing on the Note depends on your carrier, whether you take it on a plan or buy it outright. Newegg are selling the Note for just $549.99 outright, for the standard 16GB model, unlocked. Compare this to the unlocked Galaxy S II, which comes in at $459.99 at Newegg, the pricing is not too bad at all. Both of the phones are virtually the same spec, bar the screen size.
Of course, if you were not already on a contract or getting close to your current plan expiring, the best way to get it would be on a 2-year contract through the telco of your choice. This way, you'd be paying around $50-$60 per month and getting your included monthly value in the form of calls, SMS and data.
Availability-wise, the Note is still available virtually everywhere, but I would suggest waiting it out a couple of weeks for the Note II. This way, you could pick up a Note cheaper, with the additional benefit of being able to look at the Note II and see if the increased specs and screen size (5.5 inches) are worth it. That being said, the Note is still an incredibly awesome piece of kit and worthy of a look at it.
Look and Feel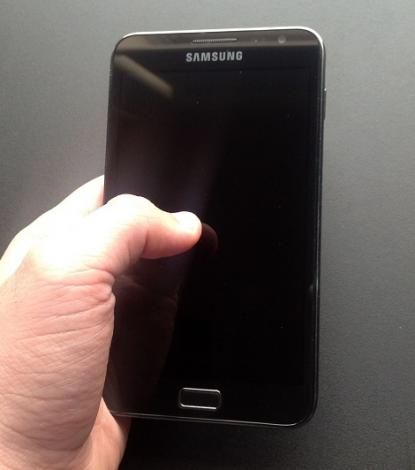 The look and feel Samsung's Galaxy Note is going to be the most important part of our review. I can show you benchmark scores, spec sheets and more all day long, but the biggest point of the Note is the size and ultimately the feel of the device. As I said for my first impression, it felt big - almost too big. But after a couple of weeks with the Note, I've come to truly love it in some areas and dislike it in others.
You can see in the photo above that it feels big in my hand, I have average-sized hands and the Note, depending on the way you hold it, feels fine.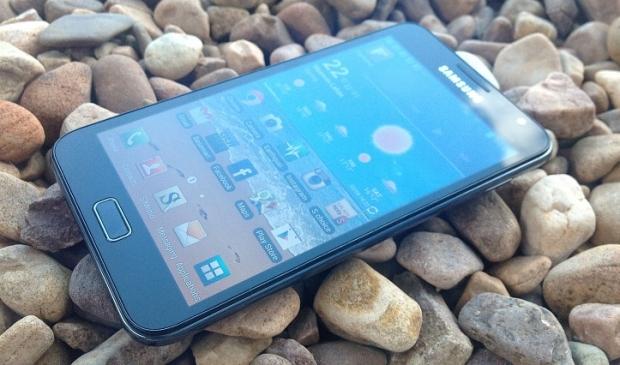 The Note's 5.3-inch screen is gorgeous to look at, there is absolutely no doubt. Colors pop, it's sharp and beautiful. Coming from the Galaxy S II, the Note's screen is just as good. Looking at an S III, the Note loses out in a way. The S III's screen seems to "pop" out more, but the Note's slightly larger text and icons look better. The S III's screen is impressive and you get used to it, but the extra size on the Note gives it that edge.
One of the first things I did when I got the Note, as I do with all Android-based devices, is sync my Google account to it. I love this and Google, I love you for making it that easy. Once synched, I signed into the Play store and downloaded SwiftKey 3.0. SwiftKey is awesome; if you have an Android device and don't use it, get it. It replaces the stock Android keyboard with a predictive text-based keyboard that learns how you type and chat. It can use your history from Gmail and Facebook and thread your conversations much better, making you type less and take less time to do so.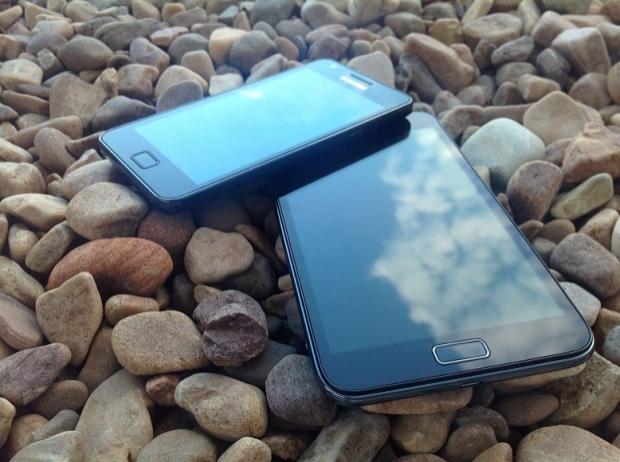 The Note is a joy to type on, its bigger screen definitely makes its use known when typing and I found it much easier to punch out an e-mail or SMS message on the Note versus my previous phones (S II, S III and iPhone).
The Note's super lightweight of just 178 grams comes into play considerably, so holding the 5.3-inch phone in your hands for extended periods of time, such as using Facebook or web-surfing, doesn't cramp your hand. I used the phone extensively on Facebook, Instagram and Chrome, as I would normally use my phone and it never once felt too heavy, too wide or too big.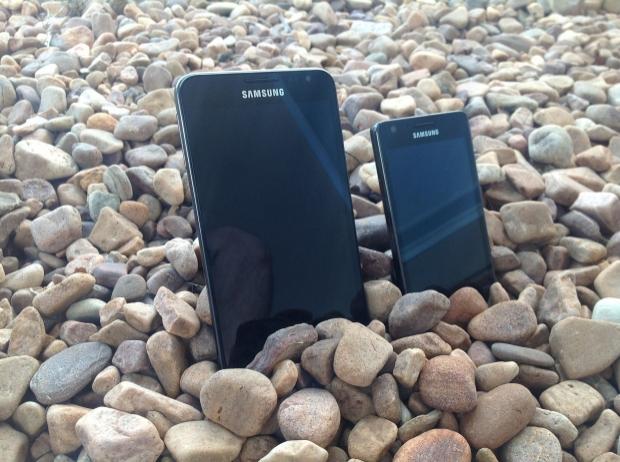 Looking at the Note, you'll find it looks identical to Samsung's Galaxy S II, with the same styling used. They've used their prominent logo at the top of the device and their home button down the bottom, as usual. The volume rocker is too high up the phone and I found myself hating that fact. When on the phone I had to physically move my hand up to reach the buttons. If it were down to a little over the half-way mark, that would be perfect.
I guess the "looks' department can include the operating system (OS), too. Samsung have shipped the Note with Android 2.3, but it has recently received an update to Android 4.0 Ice Cream Sandwich. The ICS update to the Note is something Samsung should've done quicker. I used a Note previous that featured Android 2.3 and it wasn't the same experience as it is with ICS. ICS is smoother, prettier, faster, has better features and includes extra apps that use the S Pen.
Features
Hello, features, the Note is filled with them. Samsung's Galaxy Note's standout feature is and always will be its S Pen. Gone are the days of laggy stylus pens or when a great stylus-sporting device came along, it had crappy specs to go with it. Samsung have fused together the world of world-class smartphones, with a stylus and they've done it quite well, I might add.
As I said before, I'm not a huge fan of stylus pen's, but after playing around with the Note, I can see why Samsung are interested in going down this route. I find the problem with unique smartphone features (such as the S Pen), is that they require you having friends, family or other people with the identical device, in order to take advantage of these phone-specific features. Samsung have taken this route with the Note and their S Pen-capable apps, so for example if I want to draw something funny and send it to a friend through SMS, E-mail or similar, they'd receive it fine. But, what if they want to reply? They have to own a Note in order to really take advantage of the fun between S Pen-capable apps.
This is one of the biggest hurdles of non-iPhone smartphones, because of the fragmented software that gets baked into these devices. One person might have a top-of-the-line Android-based phone with ICS, with another who owns a mid-range device featuring only Android 2.3. You might have another friend with a tablet that sports Android 3.2 and then a friend who has lived on the edge with an Android 4.2 Jelly Bean sporting Nexus 7 tablet and you're seeing a huge problem here.
The Note features the usual Bluetooth 3.0, Wi-Fi 802.11 a/b/g/n, USB 2.0 HOST support and a slew of Samsung-specific apps, as well as Google-specific apps.
The Galaxy Note's 8-megapixel camera was great to use, but I had already been spoilt by the S II's camera, so there was no surprise when using it. I took a few sample pictures and a video that you can check out below.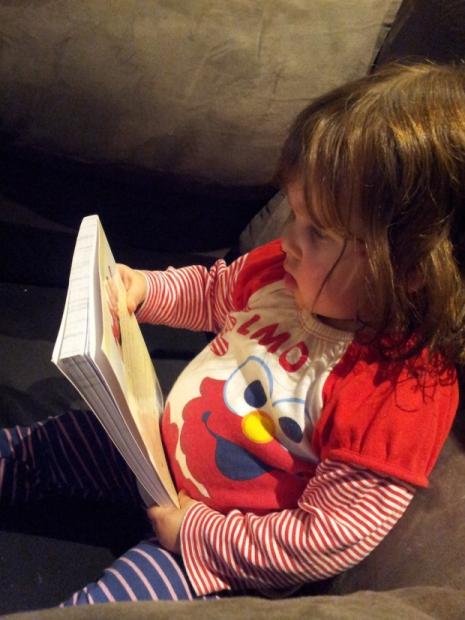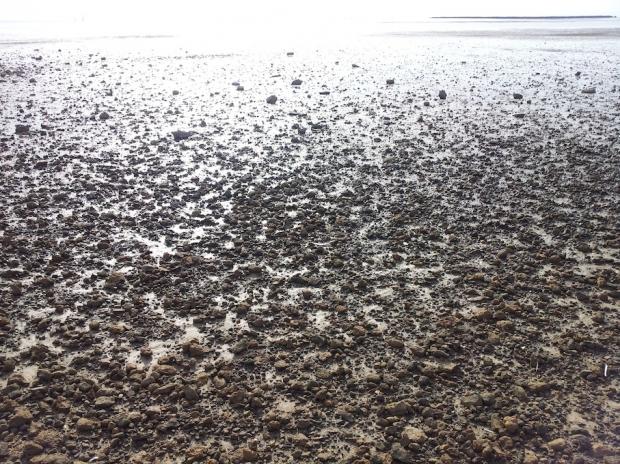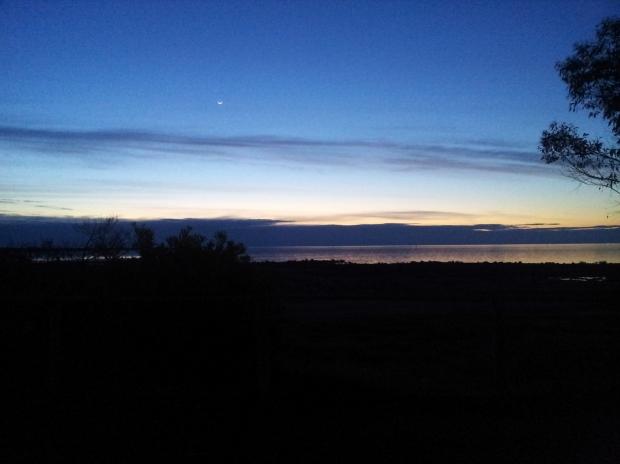 Messaging on the Note was a blast; I truly loved it. The screen size is great for typing either horizontally or vertically, which can't be said for all smartphones. Once I had SwiftKey installed, there was no stopping me. I typed pages and pages of e-mails, Facebook status updates and comments and plenty of TXT messages, too.
Gaming on the Note is also a joy, thanks to its 5.3-inch screen. I'm not much of a mobile gamer, but if you're the type of smartphone owner who likes to play a heap of mobile games, the bigger screen makes these games really pop out. Gaming on a tablet feels awkward because of its much bigger size, but a 5.3-inch screen is perfect for games. Games look gorgeous on the screen and with most games being played horizontally, the phone's width is perfect to hold for big sessions of Angry Birds or others.
Performance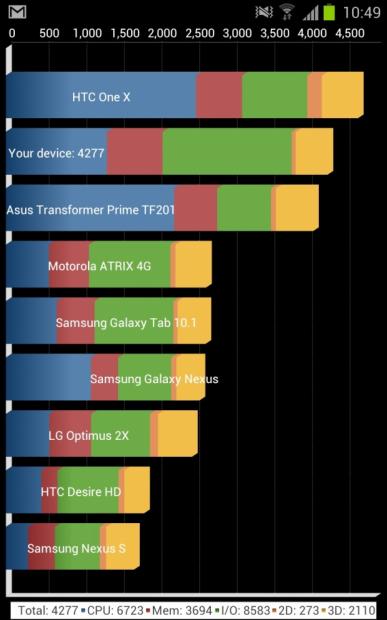 Performance on the Note was great, I pushed it with my usual multi-tasking, where I'd be running applications over the entire day and it never broke a sweat. The included 1.4GHz dual-core processor cranks along without hesitation. I would go in-between e-mail, social networking, surfing the web, snapping photos and it never missed a beat. Performance is something you truly don't need to worry about on the Galaxy Note.
Toward the end of my use of the Note, I began to notice the smartphone would slow down and almost crash with certainty in certain apps, such as Google's own Chrome browser. I found if I had 4-5 tabs open and tried to access one of those tabs after an extended period of time (4-6 hours or more) then it would either lock up the app and I'd have to force close it or I'd have to fully reboot the Note. I never experienced this with my Galaxy S II.
Other than that Chrome-related hiccup, the Note ran admirably. If you've ever handled an S II, the Note is virtually identical in terms of performance, multi-tasking and general use.
3G performance on the Note was impressive, where in the middle of the CBD of my home city (Adelaide, South Australia) I received a downstream speed of a little under 13Mbit and an upload speed of just under 1Mbps. Other tests saw down speeds of 9Mbps and upload of 2.5Mbps.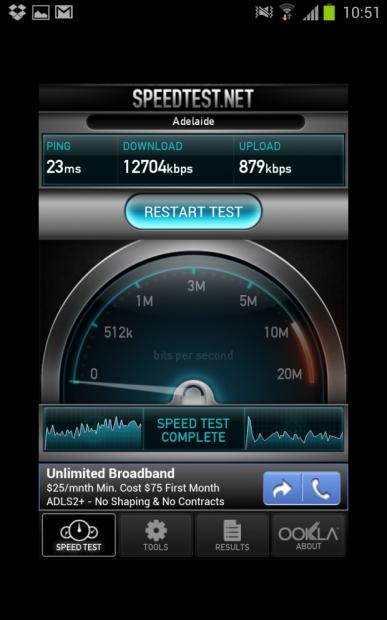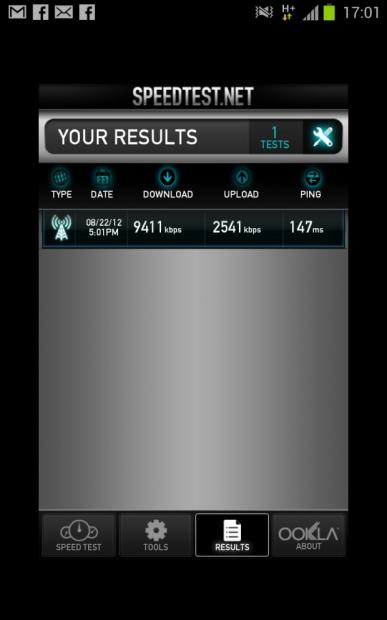 Battery life on the Note was surprising; I used the phone moderately during the day and more heavily during the night. I had the screen on automatic brightness, every now and again changing it to full brightness if I was watching a video or playing a game.
I was able to get through an entire day most days without needing to charge it, which is an impressive feat considering the device is powering a 5.3-inch screen.
Final Thoughts
Overall, I loved the Note. It has really made me think twice of just how big a smartphone can be, if done right. The Galaxy Note is an impressive piece of technology, from its lightweight feel, to its gorgeous 5.3-inch screen. I didn't use the stylus that much, as that's not really my thing, but as a smartphone, the Note excels.
My mother-in-law has a hand-me-down iPhone 3G that I gave her years ago and when she saw my Note, it really impressed her. The screen size at 5.3 inches is perfect for older people, as it makes the text, icons and use of the device that much better. Coming from the 3.5-inch screen on the iPhone, the Note makes the perfect phone for not just technology fans, but older people. The Note can reach a huge market and this is largely thanks to its large screen.
After two weeks of using the Galaxy Note, I came to love the screen size all that much more. During the use of the Note, I went back to just hold my Galaxy S II to remember its size and it simply felt like a toy because of its [now] small size.
The Note has an audience that will be very particular; they'll have to find the screen size personally enjoyable and manageable. It's not the type of phone you grab instantly and fall in love, because it does come across as a giant. However, after taking it around with me as my everyday phone for the review, I noticed so many people out and about with the same device.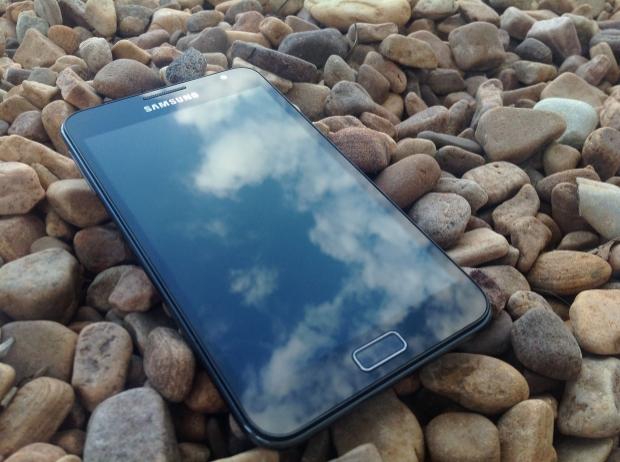 I was surprised, I saw mums, dads, grandmas, young teens, all sporting the Galaxy Note. It's a surprise, but refreshing to see that the size doesn't put people off and it really shouldn't. The Note isn't the phone for everybody, as its size will definitely put some people off instantly. If you're after a new phone and you want something with a bigger screen, the Note should be on your list of phones to check out.
Why have a smartphone and tablet, when you can have the Galaxy Note? It's not perfect for everyone, but well worth checking out.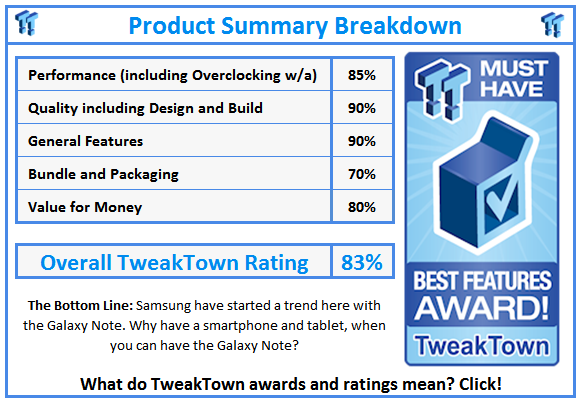 PRICING: You can find products similar to this one for sale below.

United States: Find other tech and computer products like this over at Amazon.com

United Kingdom: Find other tech and computer products like this over at Amazon.co.uk

Australia: Find other tech and computer products like this over at Amazon.com.au

Canada: Find other tech and computer products like this over at Amazon.ca

Deutschland: Finde andere Technik- und Computerprodukte wie dieses auf Amazon.de
We openly invite the companies who provide us with review samples / who are mentioned or discussed to express their opinion. If any company representative wishes to respond, we will publish the response here. Please contact us if you wish to respond.