The Avengers 2D (2012) Blu-ray Review
"You put those people together; you can't expect what's going to happen." The Avengers 2D (2012) Blu-ray Review.

Published Sun, Sep 9 2012 10:06 AM CDT
|
Updated Tue, Nov 3 2020 7:01 PM CST
Rating:

79%
Producer / Publisher: Disney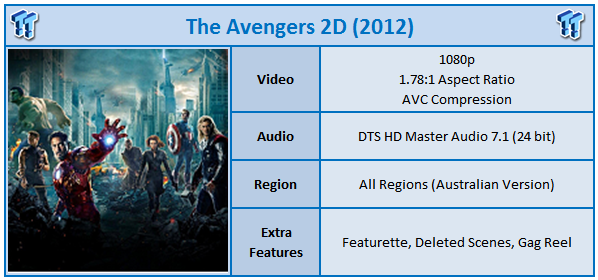 The Avengers was an entirely risky proposition for its three major stakeholders - Marvel, Paramount and the real owner of the film - Disney (although contractual obligations means that few are aware of this). With a huge budget, mega talent, and the fortunes of the Hulk, Captain America, Iron Man and Thor franchises all tied up within one movie, the results could have been quite catastrophic. Fortunately, the results speak for themselves. The highest grossing picture of the year, and the third highest grossing of all time, some great audience polling (92% fresh on Rotten Tomatoes, and 8.6 on IMDB) means that with Avengers, pure gold was struck.
Following directly from the events of Thor, the villainous Loki (Tom Hiddleston) has found his way to Earth in order to capture the Tessaract - a cube containing immense energy. In collusion with the alien race the Chitauri, Loki plans on enslaving the human race and ruling Earth. To counteract this imminent threat, SHIELD director Nick Fury (Samuel L. Jackson) assembles a group of the world's pre-eminent superheroes. But a clash of egos and a distrust of SHIELDs motives threaten to derail the entire operation, when the world needs them most.
Despite the danger apparent with having so many main characters and villains, it's a welcome surprise that each of the main characters are given ample time to shine. Whilst some have criticized a lack of screen time given to the Hulk (Mark Ruffalo) and emphasis on Captain America (Chris Evans), I feel that the balance is just about as perfect as it can be. The leads are all allowed time to explore their characters a little deeper and the interaction between the heroes is fascinating and at times hilarious. Robert Downey Jr's Iron Man character is given particular free reign and the film is stronger because of it.
Under the safe hands of the revered writer/director Joss Whedon, the action is kept flowing, but whilst retaining the interest of the audience with equal mix of humor, sex appeal, stunts and special effects, not least numerous action set pieces which culminate in a prolonged and spectacular final battle which truly delivers.
Seeing The Avengers again after such a short turnaround from its cinema release reminds me of the few shortcomings of the film, but importantly the massive amount of fun that can be had. This is classic popcorn cinema and one that not only satisfies audiences and critics, but most importantly hard to please fans, just the same.
Video
The Avengers is presented in the film's original aspect ratio of 1.78:1, encoded with AVC MPEG-4 compression.
Expectations are high for this one and rightly so. The theatrical presentation was a bright, bold and vibrant film (even in its 3D presentation) and nothing short of the finest Blu-rays available would do the film justice.
So am I disappointed? Not one bit.
The transfer that Disney have produced for The Avengers is truly eye popping and infinitely pleasing. Colors are beautifully presented and truly pop. The image is sharp as a tack. Pausing on any given frame reveals a myriad of detail. So much so that some of the CG effects take on an ever so slightly fake sheen. Filmed digitally, there's also never really any film grain and certainly no film artifacts.
There's just not anything I can really say to fault this transfer. This is clearly a winner - and candidate for one of the best 1080p presentations yet seen.
[img]2[/img]
Audio
The Avengers is presented in DTS HD Master Audio 7.1, at 24 bits.
I think I have a new demonstration disc. This track rocks the house. And I mean rocks the house to its very foundations.
This is an aggressive and involving mix, the likes of which I haven't heard for a while. The track isn't about subtlety - every sound effect is made to make you feel, and not just hear it.
This mentality is shown in spades with the LFE. I wouldn't like to hear this on a TV or audio system without a subwoofer - there are entire sound effects that are made entirely out of LFE effects.
The music provided by Alan Silvestri is suitably bombastic, and pays homage to the themes for the main heroes and villains, and borrows from his work on Captain America.
For a film that wears its heart on its sleeve and prides itself on being a rollercoaster ride, it's certainly pleasing to have such high regard paid to its audio presentation.
[img]3[/img]
Extras
The only disappointment with The Avengers is the complete lack of care and attention afforded to the bonus features. No commentary, no proper making of documentary, no promotional material.... Hell, even the Theatrical trailers are missing! Annoyingly, the U.S. release of the film due in a few weeks time will feature an audio commentary, and additional featurettes. And then there are retailer exclusives with even more features. Sigh. Anyways, what do we have?
First up is the requisite Marvel One Shot Featurette - Agent 47. Apparently if you attempt to hold up a bank with stolen alien weaponry, you'll get a job with SHIELD. Figures. It's a fun little ride, but certainly not the strongest of the shorts produced thus far.
Next up is the very short A Visual Journey Featurette which is mostly promotional in nature. There are a few nice snippets of behind the scenes shots, but this is a poor replacement for a proper documentary that the film cries out for.
The meatiest section on the disc is undoubtedly the small collection of Deleted Scenes and featuring a wisely cut alternate opening and closing.
However, for me the highlight is the truly funny Gag Reel which seems to show a relatively light set, despite the massive pressures on its shoulders.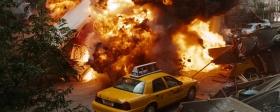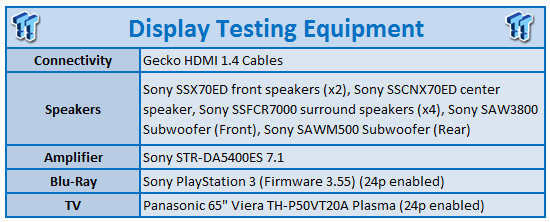 PRICING: You can find products similar to this one for sale below.

United States: Find other tech and computer products like this over at Amazon.com

United Kingdom: Find other tech and computer products like this over at Amazon.co.uk

Australia: Find other tech and computer products like this over at Amazon.com.au

Canada: Find other tech and computer products like this over at Amazon.ca

Deutschland: Finde andere Technik- und Computerprodukte wie dieses auf Amazon.de
We openly invite the companies who provide us with review samples / who are mentioned or discussed to express their opinion. If any company representative wishes to respond, we will publish the response here. Please contact us if you wish to respond.