TweakTown's Rating: 79%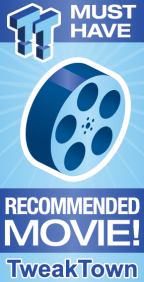 The Bottom Line
The Nightmare Before Christmas is a modern animated classic that will continue to enthrall audiences through this new 4K experience.
Pros
+

A beautifully remastered 4K transfer

+

Most legacy bonus features included on the Blu-ray disc
Cons
-

Lack of bonus material depth

-

Dolby Atmos remix would have been wonderful
Should you buy it?
Avoid
Consider
Shortlist
Buy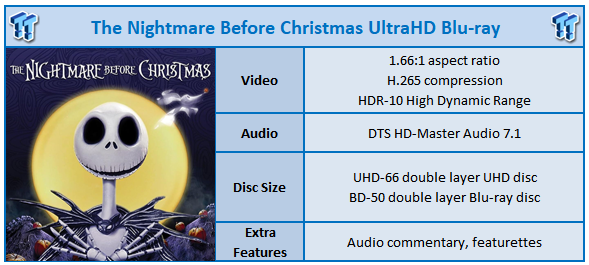 The Nightmare Before Christmas 4K Blu-ray Review
Ask most people born around the late 1980s and early 1990s what their favorite holiday season film is. Odds are it won't take long for them to reach The Nightmare Before Christmas, a strange, sometimes gross Tim Burton-produced feature, which nonetheless has more than its fair share of charm, ably assisted by a wonderful Danny Elfman soundtrack.
Originally released in 1993 to a somewhat muted reception (no doubt affected by a studio that had no idea how it would be received or how to market it), it's a credit to the film's longevity and continued cultural relevance that Disney, which rarely dips into its vast catalog of movies nowadays, has re-released the film with loving care in this long-overdue 4K release.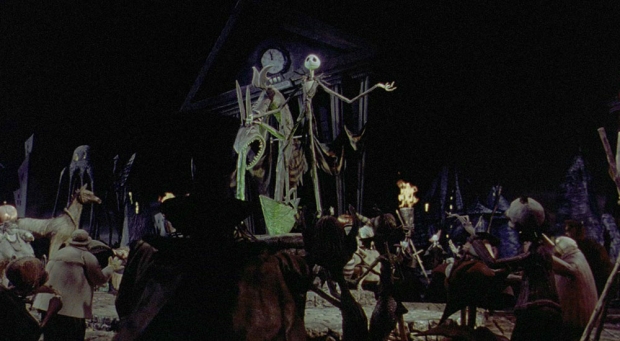 When Halloween's Town resident Pumpkin King, Jack Skellington (voiced by Christopher Sarandon), grows tired of his routine scare schedule, he stumbles upon Christmas Town and quickly becomes enamored by its charm and becomes increasingly obsessed with bringing the wholesome holiday season to Halloween Town. His well-intentioned plot to spread Christmas cheer goes awry when the impact on Halloween Town and the real-world is revealed, which leads Jack's nemesis, Oogie Boogie (voiced by Ken Page), to take matters into his own hands.
Originally released under Walt Disney's adult-skewed sub-brand Touchstone Pictures for fear of the reputational damage the film might do to the traditionally conservative fans of the mouse, the intervening years have evidently softened the studio's stance, with Disney now taking ownership over the property and branding it so. While it might have been swallowed by the commercialism that seems to run counter to the message of the film, The Nightmare Before Christmas remains a true, much-loved modern classic that has thankfully remained unsullied by inferior sequels and TV shows to cheapen it (well, at least thus far).
Video transfer
The Nightmare Before Christmas is presented in its original aspect ratio of 1.66:1, encoded with H.265 compression, and finished with a base HDR-10 pass.
For its UHD debut, Disney has returned to the original 35mm negative for the first time in 17 years to strike a brand new 4K transfer, and the results are nothing short of stunning. Owing to its stop motion heritage, models teem with fine textural detail, which pops with newfound clarity and detail that demonstrates the fine artistry behind the camera. Even in Halloween Town's perpetual darkness, there's plenty of color on offer. Still, when the action moves to Christmas Town, the film becomes a cavalcade of kaleidoscopic colors and eye-popping contrast.
The neon highlights of Oogie Boogie's lair serve as a wholly effective demonstration of the format's HDR abilities, and all of this packages up as a custom-made film for the 4K Blu-ray format. Compared to the previous Blu-ray, the absence of the smeary digital noise reduction that plagued that release and wiped away fine detail really shows how far film scanning technology has come in the intervening years, with this release also serving as a substantial upgrade to the version offered on Disney's streaming service, Disney+.
If you're a true fan of the film and want to view the movie in the best possible picture quality, you must add this film to your collection.
Audio transfer
The Nightmare Before Christmas is presented in 7.1 DTS HD Master Audio.
While it's disappointing that Disney hasn't stumped up the cash to produce a new object-based Dolby or DTS mix - there's plenty of on-screen material that would have benefited strongly from this - replicating the same audio mix featured on the previous Blu-ray is not a deal breaker since the existing 7.1 mix remains a perfectly adequate, often impressive experience. There's plenty of opportunity for lively surround activity, and the soundtrack really comes to life during the numerous Danny Elfman musical numbers. Bass activity is acceptable and provides some added depth when called upon, albeit it's certainly no subwoofer demo disc.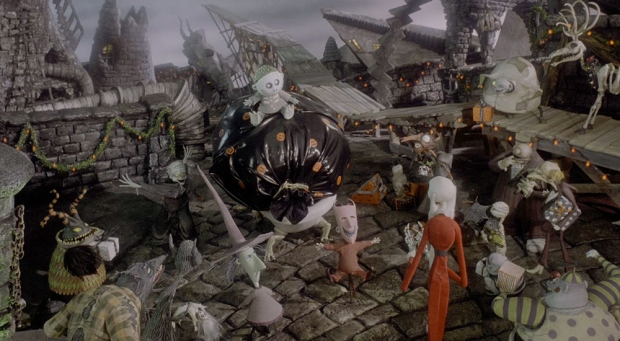 Bonus materials
While no bonus features are included on the 4K disc, Disney has packed in a standard Blu-ray version of the film, which was mastered in 2018 and contains several bonus features.
Highlights include a Commentary with producer Tim Burton, director Henry Selick, and composer Danny Elfman recorded in the mid-2000s. Each participant has been obviously recorded separately, so the track isn't as lively as it perhaps could have been if each could play off and respond to the other, but it's nonetheless good to hear from the key participants reflecting on their significant contributions.
Finally, we have several video-based featurettes, such as The Making of Tim Burton's The Nightmare Before Christmas, which is both very dated and significantly cut down from what was released on Laserdisc back in 1993 and a few minutes of fully completed Deleted Animated Sequences (suggesting they were removed quite late in production, as well as a few Deleted Storyboards, and Tim Burton Animated Short Films.