It's been lampooned mercilessly since its release in 1993, but
The Fugitive
remains a classic of the action genre, with some classic truly scenes that rank high in the pantheon of cinema greatness.
Based on the classic TV series of the same name,
The Fugitive
tells the story of Dr. Richard Kimble (Harrison Ford) whom is wrongly convicted of the murder of his wife. En route to prison, Kimble escapes and has to evade the dogged pursuit of Deputy Marshal Sam Gerrard (Tommy Lee Jones). It's a difficult slog to continue to evade the authorities, but to prove his innocence he'll have to do more than just run.
Whilst it's not the kind of film that has unlimited replay value, at its current bargain basement retail price (barely more than the cost of a rental) it's worth considering adding
The Fugitive
to your expanding classic Blu-ray collection. Unfortunately, this release is not without its caveats which we'll discuss now.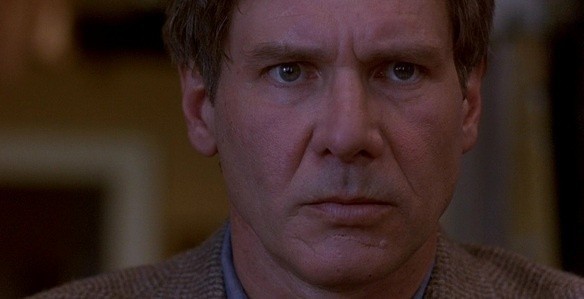 VideoThe Fugitive
is presented in a widescreen aspect ratio of 1.85:1, its original aspect ratio.
The film was remastered and somewhat restored for its 2002 special edition DVD release, including the digital erasure of a very obvious crew member in one scene. It looks the transfer has been repurposed from that.
Unfortunately the transfer bares all the hallmarks of being an upscaled 1080 interlaced transfer, most notably in the jagged aliasing which is rather obvious on motion (i.e. most of the film). It's very unfortunate, because for the most part it's a relatively decent transfer. There are quite a few film artifacts on the image, but they generally don't interfere much. Colour balance is also rather good, albeit a bit on the dull side. Thankfully, though, there is a fair amount of visible image in darker sections of the image.
Overall it's not a terrible transfer, but it should have been a lot better. But it won't be better until Warner Brothers strikes a new 1080p transfer.
[img]2[/img]
Audio
The main audio track is encoded in Dolby Digital 5.1 at 448 kb/s.
One of Warner Bros. earlier efforts,
The Fugitive
unfortunately misses out on a lossless audio track. Technically speaking, it's also one of the worst soundtracks to appear on a Blu-ray disc - most lossy tracks are encoded at the higher data rate of 640 k/bps. That said, I'm not sure it would do much to change the experience of what is a rather restrained audio track. However, based on the films age, this is not a massive surprise.
I detected no issues with audio sync or clarity of voice, and no real transfer induced issues. As mentioned, it's not an overly aggressive audio experience, but the surrounds do leap into action when called upon. Bass usage is fairly light on, but leaps to life when it becomes a train. You'll know what I mean when you hear it.
Overall it's a good effort, but definitely a product of early surround sound mixing.
[img]3[/img]
Extras
For its Blu-ray debut
The Fugitive
has a few worthwhile extras.
First up, the
Audio commentary
with Director Andrew Davis and star Tommy Lee Jones. Jones quite literally phones his thoughts in and generally seems hesitant with the audio commentary process. That said, the two do give some worthwhile insight into the making of the film.
The
'On The Run' featurette
serves as a general making of, but centers mostly on the climactic train sequence. There's some good stories here, and makes me pine for the days before computer graphics just a little. An anecdote of digging the camera out of the ground after filming was complete is rather funny.
The short,
Director and Star Introduction Featurette
is the first few minutes of the aforementioned audio commentary. Which begs the question; if they filmed the commentary, why not have made it a picture in picture video commentary? Sigh.
Finally, we have a
Theatrical Trailer
in lowly pan and scan, standard definition. Still, for histories sake, a worthwhile inclusion.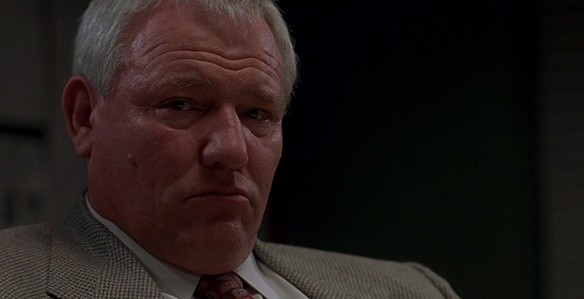 Overall
Review Equipment Used:
Display
: Sony KDL52X3100 LCD (1080p resolution/ 24p playback)
Player
: Sony BDP-S550 Blu-ray, PlayStation 3 (24p playback)
Sound
: Sony STR-DA5400ES Receiver (7.1 configuration), Sony SSX70ED front speakers (x2), Sony SSCNX70ED center speaker, Sony SSFCR7000 surround speakers (x4), Sony SAW3800 Subwoofer (Front), Sony SAWM500 Subwoofer (Rear)