Australia has always excelled at producing 'cop drama' and as the populace keeps consuming and demanding, we keep on producing.
Underbelly
is based on the best selling series of real life Australian crime novels written by journalists John Sylvester and Andrew Rule. The first of currently three series (a fourth is now in production) looks at the seediness of Melbourne in the years of 1995-2004.
The first series of
Underbelly
dramatises the rise and fall (read: death) of the largest figures in the criminal underworld, including Alfonse Gangitano (Vince Colosimo), Carl Williams (Gyton Grantley), Mick Gatto (Simon Westaway) and Tony Mokbel (Robert Mammone), whose names will be familiar to almost all Australians alive during this time. Like any drama some dramatic license is taken, some characters are melded together for brevity, but for the most part
Underbelly
is an accurate and astonishing portrayal of the Australian modern crime scene.
Of note is the very high production values and general high quality on offer in the entire show. Despite some gratuitous language nudity, I would thoroughly recommend this break through series.
It's also worth noting that due to the ongoing court battles of some of the real life characters, the show has never aired in its entirety and the series has been, and continues to be banned from purchase in Victoria.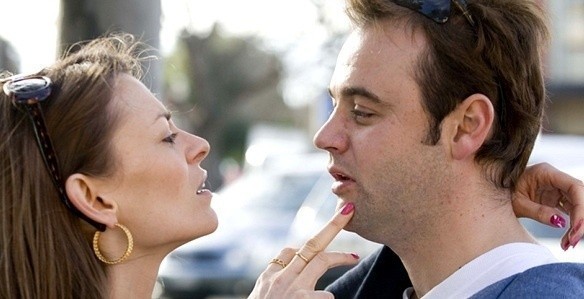 VideoUnderbelly
is presented in a widescreen aspect ratio of 1.78:1, encoded with AVC compression. The Blu-ray release spans the entire 13 episode run over all three discs.
The series was originally broadcast in standard definition 576i and heavily compressed 1080i, but was only initially released on DVD in standard definition. I couldn't find definite specs, but I believe that the show was filmed on digital cameras at 1080p. As such, I believe this is the best that
Underbelly
will look. Which is fine - because for the most part, it looks a treat.
The image is very sharp and far more detailed than the previous DVD I owned. The low resolution haze is replaced by a very crisp and pleasing image. Colour is also noticeably more accurate due to the enhanced HD colour spectrum. A few times I thought that the compression was just a tad aggressive, with slightly visible compression banding, but this is being fairly pedantic. Again, the compression is far looser than what used to broadcast, so this is likely the best the series will ever look.
Overall, a very good presentation of a stellar series; fans will be very pleased.
[img]2[/img]
Audio
The main audio track is encoded with the Dolby TrueHD 5.1 codec, mastered at 16 bits. I checked in with Roadshow who confirmed the master audio track was indeed produced in 16 bit and not the movie standard 24 bit.
I'm a bit torn here, because the mix on offer is a complete representation of the original broadcast audio. It's just not an aggressive mix at all. To make matters worse, the main menu background audio offers a pleasing version of the theme song, with appropriate levels of bass. But when you press play, you are presented with an anemic version of the same song. It makes it hard to give top marks to the audio presentation.
Overall, a nice mix, but don't expect to be blown away; it's as conservative and laid back, whereas a more aggressive and pumping mix would have suited the subject matter a bit better.
[img]3[/img]
Extras
The original
Underbelly
DVD release did not feature any special features, but Roadshow have taken the opportunity to add a few extras to this Blu-ray release.
'Behind The Scenes: The Underside' Documentary
is a half an hour Channel 9 special which takes a fairly decent look at the creation of a big budget mini-series. Many of the principle actors are rounded up and give their moral judgment on the characters they portray.
'Carl Williams: Day of Reckoning' Documentary
is another half an hour Channel 9 special which took a look at the real Carl Williams as he was taken into the prison that he would never leave.
Overall, an hour's worth of appropriate extras are nice, but I would have liked to have seen a bit more of the behind the scenes material. A goof reel would be hilarious.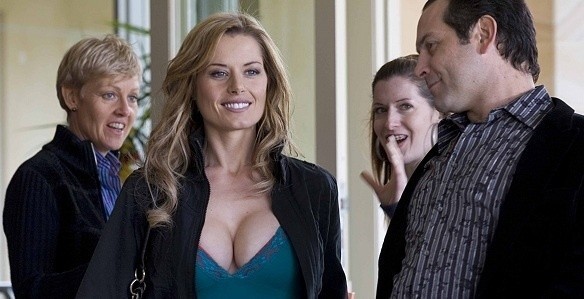 Overall
Review Equipment Used:
Display
: Sony KDL52X3100 LCD (1080p resolution/ 24p playback)
Player
: Sony BDP-S550 Blu-ray, PlayStation 3 (24p playback)
Sound
: Sony STR-DA5400ES Receiver (7.1 configuration), Sony SSX70ED front speakers (x2), Sony SSCNX70ED center speaker, Sony SSFCR7000 surround speakers (x4), Sony SAW3800 Subwoofer (Front), Sony SAWM500 Subwoofer (Rear)