Hollywood productions of Roald Dahl books have always been a bit of a mixed bag. Both adaptations of "Charlie and the Chocolate factory", the 1971 version made as
Willy Wonka and the Chocolate Factory
are fairly divergent from the source material and fairly average films. The stop motion animated
James and the Giant Peach
under
Nightmare Before Christmas
director Henry Selick fared better, but has just been bested considerably by
The Fantastic Mr. Fox
.
Mr. Fox (whom is actually a Fox - voiced by George Clooney) lives in a hole in the ground, but wants to better his life and those of his wife (voiced by Meryl Streep) and son, Ash (voiced by Jason Schwartzman). So, from under the ground, the family re-house themselves in a tree, but Mr. Fox's predilection for stealing (and eating) chickens owned by local farmers Boggis, Bunce and Bean (three of the meanest farmers in the valley), make the family a target and a fight for their life soon begins.
Fantastic Mr. Fox
is one of the most 'organic' films I have ever watched. Despite being stop motion animation, it feels inherently real. But this didn't happen by accident - viewing some of the extras reveals the lengths the filmmakers went to achieve this feel, including recording the voice artists recording their lines out in the field, in similar environments that their characters are. It's a wonderful family film and it receives my whole hearted recommendation.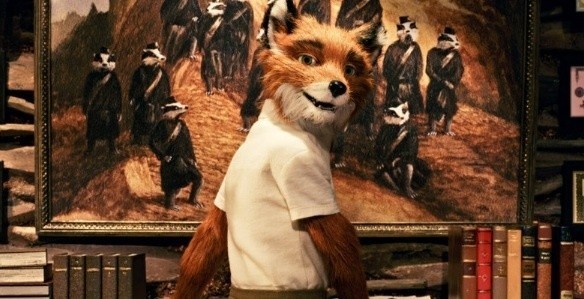 VideoFantastic Mr. Fox
is presented in a widescreen aspect ratio of 1.78:1, encoded with AVC compression.
The film was recorded at 12 frames per second stop motion using a Nikon D3 body. The low frame rate gives the film a look of jerkiness which was initially a little strange, but quickly becomes a part of the films charm. As such, there are a few motion flaws, but overall the animation is of a very high standard. With a completely digital workflow, there are no film artifacts. The image is very sharp and any selective focusing issues are obviously intentional. The image is very colourful and pleasing to the eye.
Overall, an entirely unique, but very good image.
[img]2[/img]
Audio
The main audio track is encoded in DTS HD Master Audio 5.1, at 24 bits.
For the most part, this is a fairly subtle mix, with a pleasing but non aggressive intent, which entirely suits the film as a whole. There were no real issues with audio sync or audibility, other than a few quitter lines delivered by Ash's soft-spoken character which required a bit more effort to hear.
The score provided by Alexandre Desplat is very charming and suitable for the films slower pace. It's also great to listen to in isolation.
Overall, a nice mix, but don't expect to be blown away; it's as conservative and laid back as the film itself.
[img]3[/img]
ExtrasFantastic Mr. Fox
receives an extras package that is more about quality than quantity. They show how the animation was so pain stakingly produced; a real labour of love for those involved.
The bulk of the extra features are found in the multi-part
Making Mr. Fox Fantastic
Documentary. Inside the 45 minute feature, you'll get a complete run down of the most important parts of production; from the support given by Roald Dahl's widow, voice casting and voice recording, to the smallest detail etched into each tiny model on the set. It's astounding stuff and fans will find an even deeper appreciation of the film because of it.
A Beginner's Guide to Whack-Bat featurette
is a one minute short which quickly expands the rules of the rather confusing game, which seems to be a unique mix between baseball and terrorism.
The last featurette;
Fantastic Mr. Fox': The World of Roald Dahl
is a brief, three minute discussion between Director Wes Anderson and Roald Dahl's widow. Dahl's English home where the book was written seems to have been quite the inspiration for Anderson to produce the film.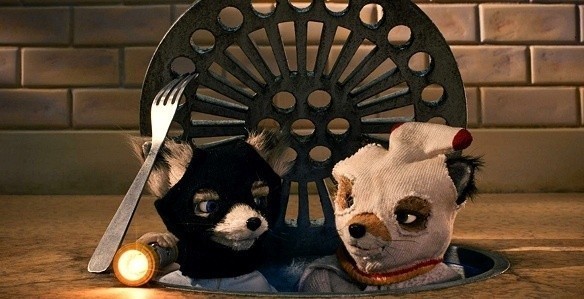 Overall
Review Equipment Used:
Display
: Sony KDL52X3100 LCD (1080p resolution/ 24p playback)
Player
: Sony BDP-S550 Blu-ray, PlayStation 3 (24p playback)
Sound
: Sony STR-DA5400ES Receiver (7.1 configuration), Sony SSX70ED front speakers (x2), Sony SSCNX70ED center speaker, Sony SSFCR7000 surround speakers (x4), Sony SAW3800 Subwoofer (Front), Sony SAWM500 Subwoofer (Rear)