TweakTown's Rating: 93%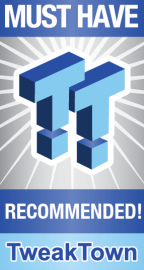 The Bottom Line
AOC's AGON Pro AG276QZD is an extremely well-rounded monitor aimed at first-person shooter gamers that are looking to completely level up their in-game performance at a decent price.
Pros
+

Incredible in-game experience

+

Versatile

+

Rich, vibrant, and accurate colors

+

Unique design
Cons
-

Asymmetrical design may bother some people

-

No USB-C port
Should you buy it?
Avoid
Consider
Shortlist
Buy
Gaming monitors are now commonly pushing the 240Hz refresh rate at 1440p, while only a few years ago, monitors of this level were few and far between.
However, these high-end gaming monitors are starting to become cheaper, with many brands entering the space with great options for gamers looking to get the biggest competitive edge on their competition. AOC's AGON Pro AG276QZD is one of these gaming monitors, with a 2560 x 1440p resolution on an OLED panel, 240Hz refresh rate, and HDR support at a decent price tag of $999. At the time of writing, Amazon and Newegg currently has the AG276QZD on sale for a very reasonable price of $799.99, which is 20% off the usual asking price.
The recent influx of 1440p gaming monitors at high refresh rates also features the exciting adoption of OLED panels. This gorgeous-looking display technology enables manufacturers to create extremely thin displays that look better than any other pixel technology used in gaming monitors. The color capabilities enable super deep blacks that create an overall rich, immersive experience, and the AG276QZD is no exception. Before we get into the positives and negatives of the AG276QZD, let's check out its specifications.
Specifications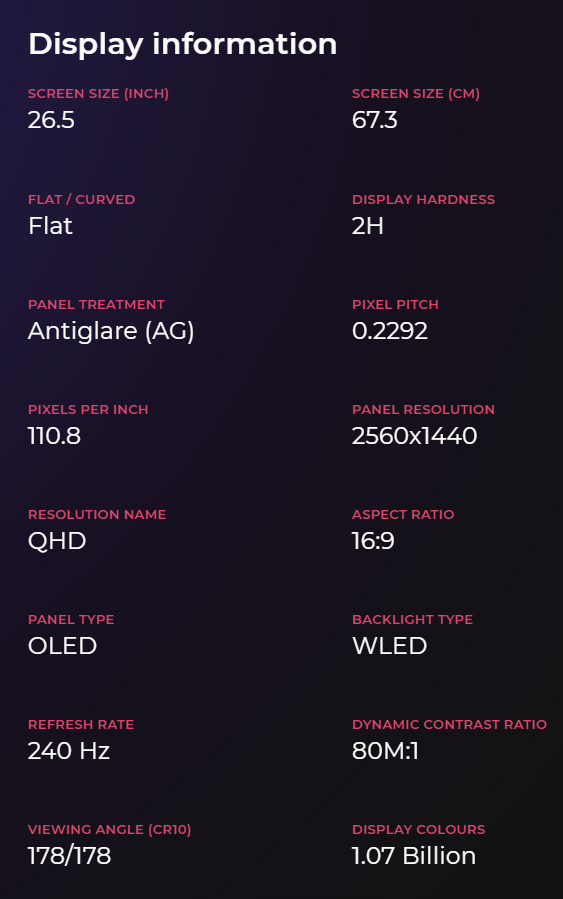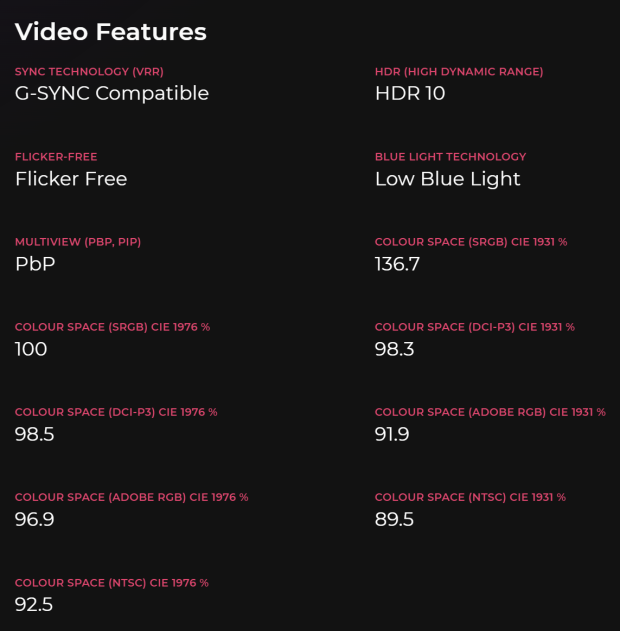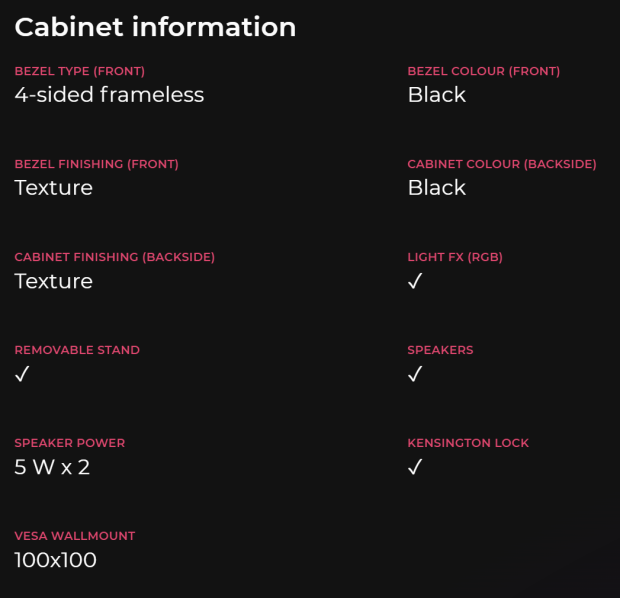 Close-up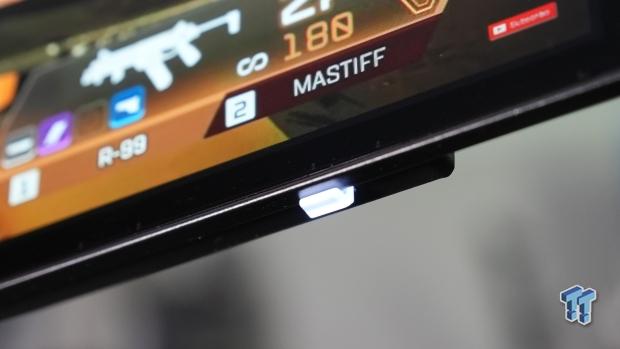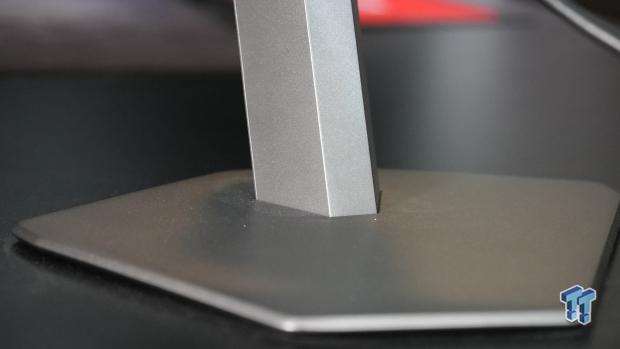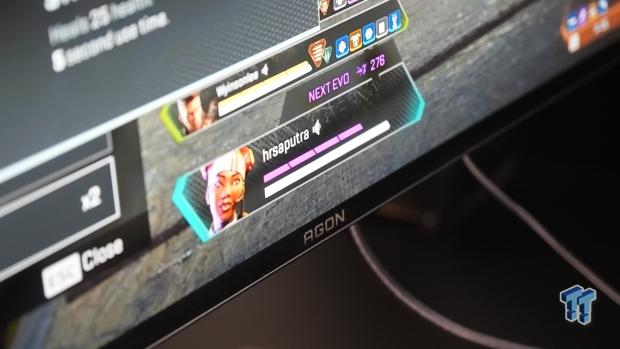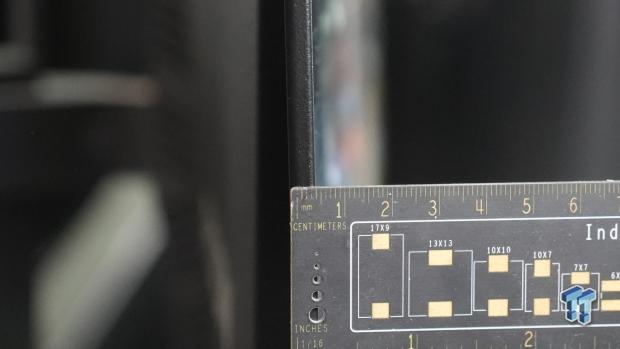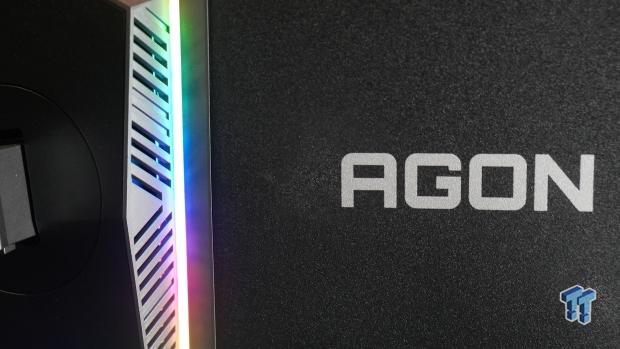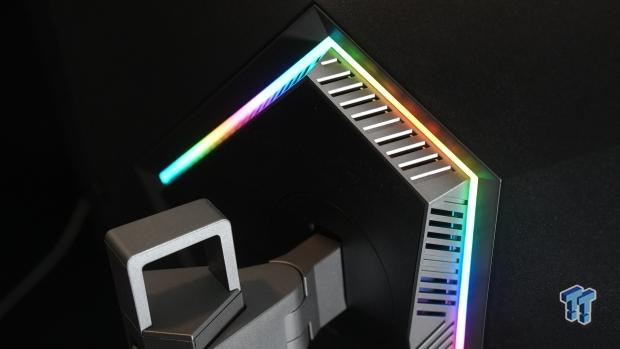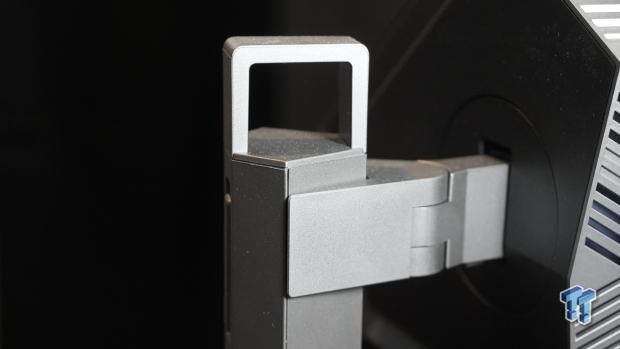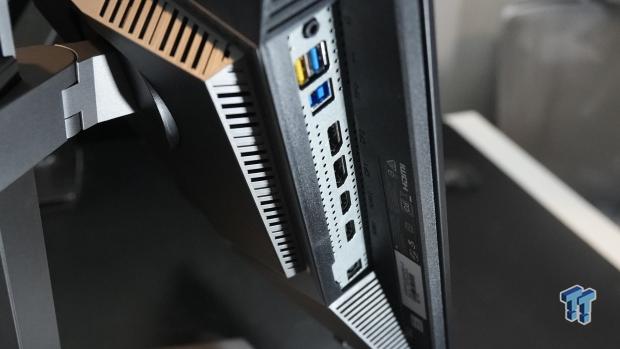 Design & Panel Breakdown
Ok, if you are the type of person who enjoys it when angles and physical design choices line up in perfect symmetry, you will probably think the AG276QZD will be a product made from hell as the theme of the AG276QZD's design is asymmetry. For example, the stand for the AG276QZD is hexagonal with unequal sides. AOC writes that the stand was designed with eSports professionals in mind, as it's smaller footprint and unequal sides reduce the chance of your mouse colliding with the stand.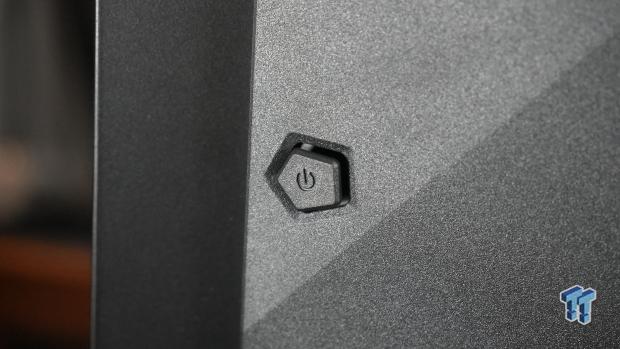 This same shape is also featured on the back of the monitor, but it protrudes outward in a shell that contains the monitor's circuit board. Around the outside of this protruding shell are LED lights that can be changed through the On-Screen-Display (OSD). Additionally, the unequal hexagonal shape has been used in the OSD joystick, which was, at the start, difficult to get used to, given its shape. However, after a few days of using it, I did its job perfectly fine.
As for the asymmetry, I applaud AOC for going for a design that stands out from the competition, and in today's market of gaming monitors, many look very similar or only have a few noticeable differences - the AG276QZD is eye-catchingly different.
Overall, the asymmetrical design choice isn't for me, but I can appreciate the different engineering aspects that have gone into the product. I like the matte black finish across the plastic, the LED lights on the back of the monitor, the ergonomic silver stand that is easily adjustable with 4/22 degrees tilt, 30 degrees swivel, and support for portrait orientation.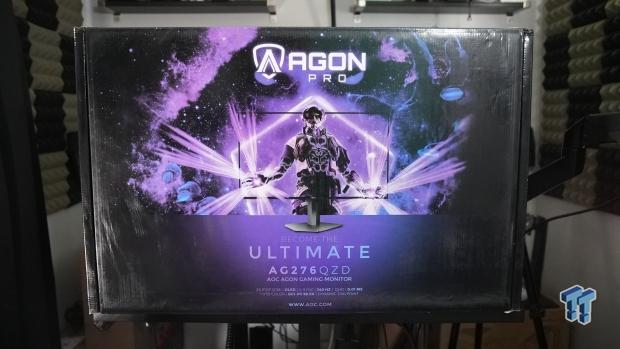 Furthermore, the AG276QZD has two HDMI 2.0 ports and two DisplayPort 1.4 jacks. Notably, HDMI 2.0 caps out at 144Hz, and for you to get that juicy 240Hz, you will need a DisplayPort cable. There is also a 3.5mm audio jack and two in-built 5W speakers.
Unfortunately, there is no USB-C port for charging purposes, which is something I truly wish was included.
Panel Breakdown
AOC is only just now entering the OLED market, as the AG276QZD is one of the company's first OLED gaming monitors coming to market. The AG276QZD picture is gorgeous, and I can attribute its impressive quality to the OLED panel that LG Display made. OLED technology enables individual pixels to be completely switched off, allowing deep blacks.
Having deep blacks means the other colors really pop and appear richer, making the image look like it has more depth. The AG276QZD achieved this in every sense, as its picture quality was infallible - rich/accurate colors, incredible contrast, and all at a speedy 240Hz.
Performance
As with all of my gaming monitor reviews, I try to match the monitor to the gamer. Gaming monitors have come a long way, and most casual gamers can get away with almost any monitor in any game. However, some monitors shine more than others in different games, and depending on what games you play, you can save a lot of money by purchasing a monitor based on what you are doing most of the time with your current monitor. So, where does the AG276QZD stand? I tested the AG276QZD in a variety of games. Each gaming session lasted multiple hours. Titles I tested: Starfield, Apex Legends, Overwatch 2, Cyberpunk 2077, Age of Empires IV, Counter-Strike 2, and Pay Day 2.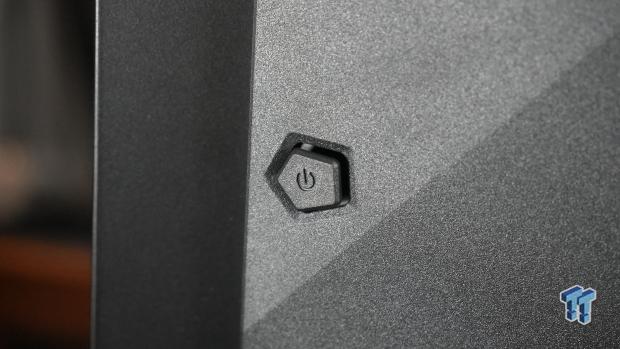 In all of the games listed above, the AG276QZD provided an incredible in-game experience. All the titles looked incredible, and the AG276QZD showed no signs of dropped frames, screen-tearing, ghosting, or blur. My GeForce RTX 4090 pushed the AG276QZD to its maximum 240Hz refresh rate and kept it there, and I didn't notice a single problem in any of the games I tested. However, there were some games where the AG276QZD shined more than others, and those titles were (unsurprisingly) first-person-shooter (FPS) titles such as Apex Legends and Overwatch 2.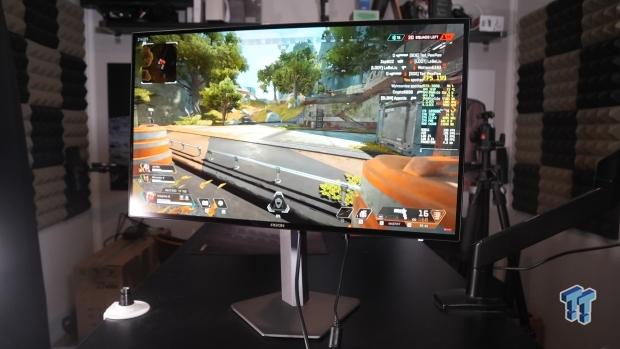 The AG276QZD carved through every FPS title I threw at it, and not only did it provide an incredible image to look at, but it also made me feel dangerous in-game with its 0.01ms response time that allowed me to get those few extra milliseconds of advantage of over my opponent to secure the headshot. The combination of a 240zHz refresh rate and a 0.01ms response time is truly mind-blowing for a competitive gamer, as the mixture makes you feel extremely confident about getting off shots that you may not have otherwise taken.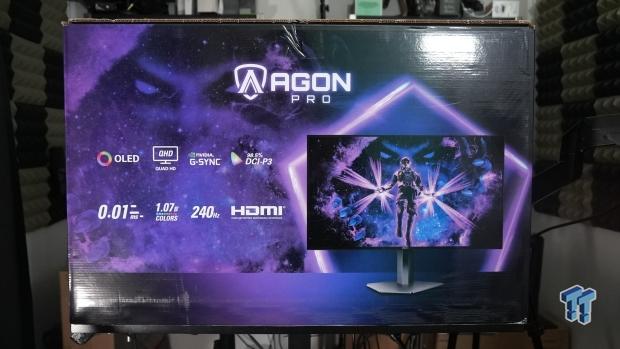 Furthermore, I used the AG276QZD for over a month, and throughout that time, I wrote daily news and reviews for other products. During that time, I found zero problems with word processing tasks on the AG276QZD. Its high contrast, deep blacks, and 240Hz refresh rate made web browsing a breeze, and with that being said - I believe most people won't be able to find a problem with general work tasks on the AG276QZD.
Final Thoughts
Is the AG276QZD for you? That depends on what games you play. After testing the AG276QZD for over a month, I believe that gamers who play first-person-shooter titles will get the most out of the AG276QZD in terms of bang for your buck.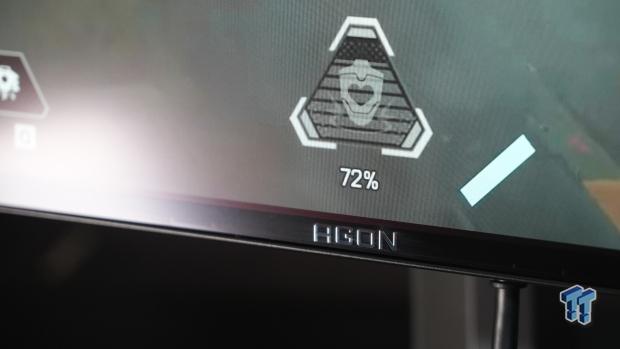 It should be noted that any game you play on the AG276QZD will be extremely immersive and pleasurable. But, if you mostly play RPG/RTS titles or any other title that doesn't require a high refresh rate, you are leaving lots of money on the table with underutilized gaming monitor components you paid for. Most RTS and RPG titles don't warrant 240Hz, and if you are a gamer who mostly plays those two aforementioned genres of games, you don't need a gaming monitor that can push that refresh rate.
With that being said, if you are a competitive gamer who mostly plays first-person-shooter titles that call for a refresh rate of as fast as possible, the AG276QZD would be an incredible pickup. Apex Legends, Overwatch 2, Counter-Strike 2, Rainbow Six Siege, Fortnite, and Battlegrounds players alike will be in heaven when gaming on the AG276QZD. The 27-inch screen feels slightly too small for RPG titles such as Starfield, but for FPS titles such as Apex Legends, I felt completely locked.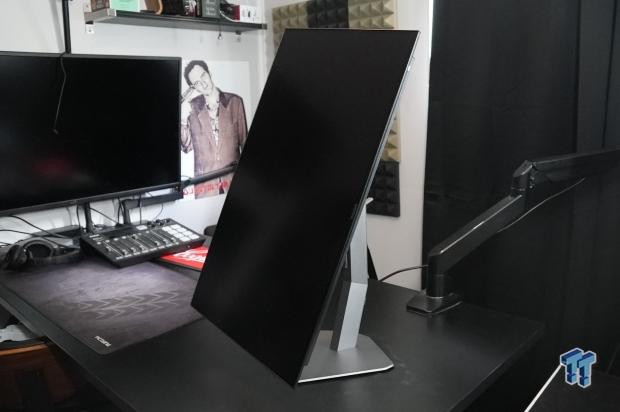 Conclusively, the AG276QZD is aimed at a first-person-shooter gamer after a high-refresh-rate display, incredibly rich and accurate colors, unique design, and a stupidly fast response time. For any gamer that fits the aforementioned description, I recommend the AG276QZD, and I confidently believe they wouldn't be disappointed with their experience, especially with the decent price tag of $999.