Giada Technology, an industry leader in mini PCs, embedded computing and servers for small and medium enterprises, will attend the 35th GITEX event held at Dubai World Trade Center, UEA from 18 - 22 October 2015.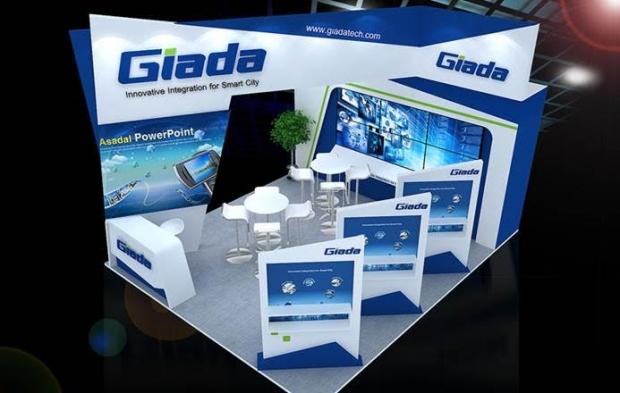 This is the second time for Giada to join the greatest annual ICT gathering to rub shoulders with global technology pioneers and unveil its up-to-date and innovative mini PCs, embedded motherboards and servers, as well as its value-added desktop virtualization and thin client terminals solution with wide range of application possibilities.
Giada's booth at GITEX 2015 (Hall 2, A2-5)
Targeted at digital signage industry, cost-effective client and IPC markets, Giada's mini PC line-up brings the performance and energy-saving efficiency to a new level while remaining the compact-size design and supreme portability. One of the flagship digital signage products, the Giada G320 will be demonstrated on a 2x2 video wall with 4 46 inch narrow bezel screens. With 6 DP ports, the Giada G320 is capable of supporting up to 6 high-resolution displays simultaneously, and up to 12 screens with splitter. All these features make it an ideal device for public information distribution scenarios such as airport, cinema video wall, weather forecast systems, fashion show etc.
Giada will also be showcasing more digital signage-oriented mini PC's on different CPU platforms like the Giada i58B. The Giada i58 comes with Intel Broadwell series i5 / i3 CPU and Intel HD Graphics 5500, supports dual ultra-high resolution display (1* HDMI and 1* DP), memory extension, SSD and Wi-Fi/BT /3G module. Giada P211, the new and upgraded OPS (open pluggable specification) mini PC, complying to Intel OPS standard, plays an important role in interactive touch-screen all-in-one PC and electronic whiteboard applications.
For this year's exhibition, Giada will bring the new desktop virtualization solution based on a complete working system with Giada's server network hub and thin client terminals to demonstrate the server-client storage usage scenario. Measuring only 116.6 x 107.2 x 30 mm, Giada's thin client mini PCs - F200, F202 and F210, are designed as fan-less system with efficient internal thermal dissipation solutions and can support a wide range of operating systems e.g. Windows 7, Windows 8.1, Windows 10, Android & Linux. The desktop virtualization feature can greatly enhance the management efficiency and cut off the total cost of ownership.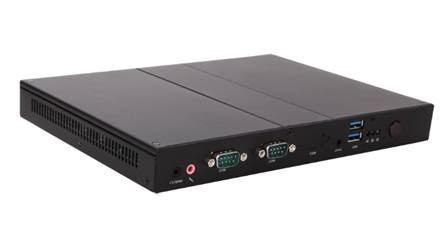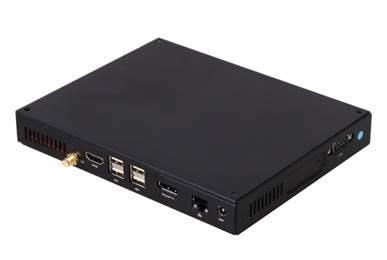 Apart from the mini PC line-up, Giada's server product line has also made great breakthrough since it was first introduced last year. In August, Giada has launched its self-developed server motherboards based on Intel Xeon E5 V3 CPU, and at GITEX 2015, Giada will unleash the E5 family members globally. Giada N50M-BU and N50-BD, adopting Intel Xeon E5 processor and Intel C612 chipset, reach a performance level capable of fulfill heavy computation and storage requirements, and N50-BO, equipped with dual 10 Gb/s SFP+ LAN ports, ensures powerful network performance and be widely utilized in desktop virtualization and diskless workstation.
Want to know more about Giada's newly released products? Please come visit us at GITEX. Booth location: booth A2-5, Hall 2
Last updated: Apr 7, 2020 at 12:10 pm CDT