EASARS, a global leading eSports peripherals supplier, is promoting their latest eSports peripherals, the Hellbenter, a mouse bungee with USB hub and detachable fan and their famous Spotter Gaming Mouse. The Spotter Mouse sports a full RGB light, you can set 16 million colors for your mouse lighting effect and light breathing settings are available. Its 4,000 dpi resolution insures accuracy and seven programmable control keys support custom functions.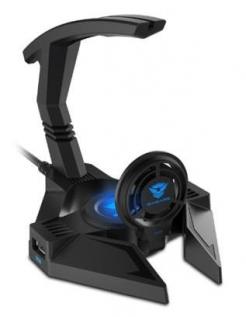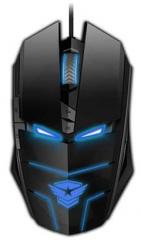 The Hellbenter is a desktop mouse cord control device that will keep the mouse cord off the ground by having it looped into the supporting arm. This allows for Zero-Drag, unrestricted mouse movements during gaming and gives you a smoother mouse swiping experience, increasing competitive gaming performance. The Hellbenter's arm holds the mouse cord in place so it never tangles, reducing drag and ensuring the fastest and most unhindered swipes.
The Hellbenter has an Active USB-Hub that offers fully powered USB 2.0 ports along with Plug And Play functionality.
The Radiator is a fan system also built in that will help cool your hand for smooth operations.
The Hellbenter offers all of those advantages while playing; cord control, USB hub and cooling fan, all in a stylish package that will look great on your desk. It even has blue accented lighting for added atmosphere.
Last updated: Apr 7, 2020 at 12:10 pm CDT