BenQ America Corp., the fastest growing display brand in North America, today announced the availability of three new additions to its XL-Z series of first-person shooter (FPS) purpose-built gaming monitors: the 27-inch XL2720Z and 24-inch XL2420Z and XL2411Z widescreen full-HD displays.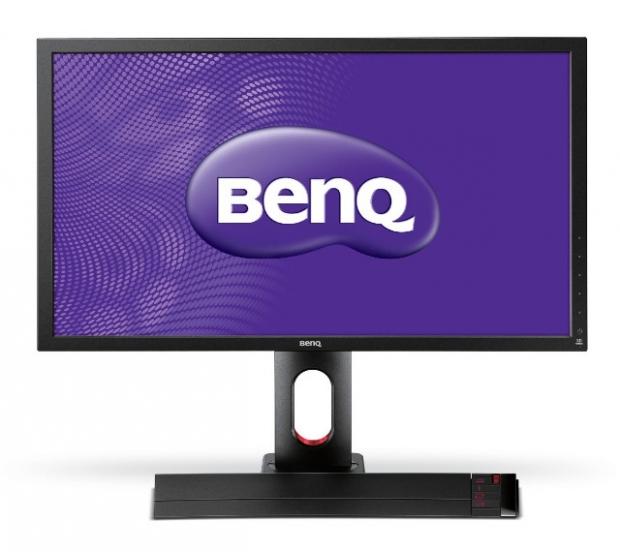 Featuring BenQ's exclusive RevolutionEyes technology for exceptional monitor performance, the displays are packed with enhancements such as Motion Blur Reduction, Low Blue Light, ZeroFlicker, gaming refresh rate optimization management (GROM), and 1-ms GTG response times. In addition, the new models offer BenQ's latest firmware, which enables third-party utility support for further optimization options. The end result is striking visual clarity, seamless motion fluidity, and added viewing comfort for hours of action-packed game play.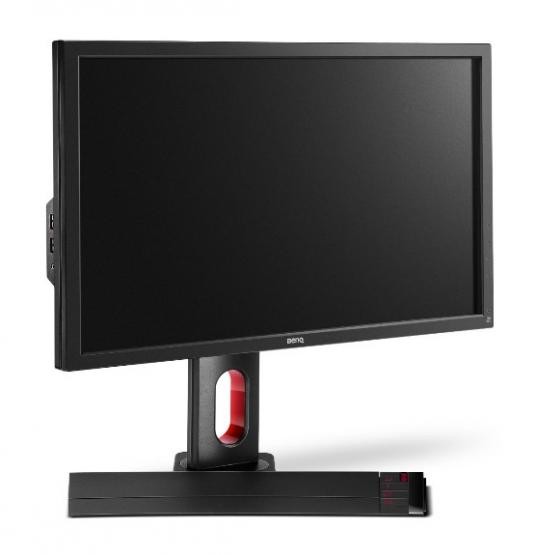 "The design of our gaming monitors reflects our overall philosophy of delivering market-first features that give gamers an opportunity to conQuer the game.That's why we design all of our gaming products in close collaboration with professional gamers," said Bob Wudeck, Associate Vice President, Strategy and Business Development at BenQ America Corp. "With the latest release of our XL-Z series, we've pushed the limits of performance once again by becoming the first major brand to provide Motion BlurReduction technology for smoother game play. Add in our other exclusive features, and the XL-Z series gives players fully loaded monitors made to turn opponents on their heads."
The enhanced XL-Z series packs in all of BenQ's renowned gaming attributes such as Black eQualizer, Display Mode, Smart Scaling, and Height Adjustment Stand.Furthermore, the series adds BenQ's latest innovations, designed to support gamers by providing an ultra-smooth gaming experience via improved resolutions, faster response times, and quicker refresh rates. Equipped with RevolutionEyes enhancements, the monitors provide a new direct LED backlight system and BenQ's ZeroFlicker technology - which eliminates backlight flickering at all brightness levels - so that gamers can engage in longer sessions with improved visual comfort during competitive play.
With BenQ's unique Motion Blur Reduction technology, blurring effects and associated eye fatigue are dramatically reduced on the majority of the screen for a smoother gaming experience. This doesn't mean that ghosting and/or crosstalk have been entirely eliminated (low levels can still occur), but gamers will notice a substantial improvement in the way action moves across the screen. Equipped with new firmware, the XL-Z series monitors also add support for authorized third-party optimization utilities. As an example, the BlurBusters Strobe Utility optimizes the XL-Z series monitors' blur reduction settings, allowing gamers to customize their monitors according to their own personal gaming preferences.
Featuring Low Blue Light technology, the XL-Z monitors successfully manage the exposure of blue spectrum light emitted, resulting in more comfortable viewing. To help gamers protect their eyes during extended periods, the monitors provide several adjustable low blue light levels that automatically adjust emission without affecting quality. With the GROM management system, gamers also gain the freedom to custom-build their personal gaming experience according to viewing preferences such as refresh rates (100/120/144Hz), display resolutions, and screen sizes.
Now shipping, BenQ's new XL2720Z gaming monitor retails at an MSRP of $529, while the XL2420Z and XL2411Z retail for $499.99 and $329 respectively.
Last updated: Apr 7, 2020 at 12:08 pm CDT