Microsoft Corp. announced on Tuesday that its board of directors declared a quarterly dividend of $0.28 per share, reflecting a 5 cent or 22 percent increase over the previous quarter's dividend. The dividend is payable Dec. 12, 2013, to shareholders of record on Nov. 21, 2013. The ex-dividend date will be Nov. 19, 2013.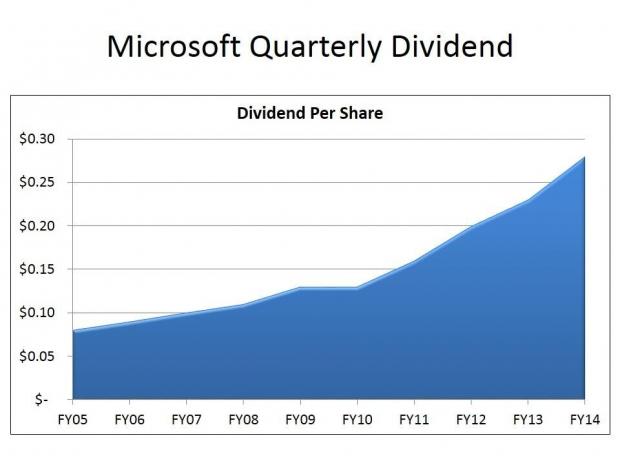 The board of directors also approved a new share repurchase program authorizing up to $40 billion in share repurchases. The new share repurchase program, which has no expiration date, replaces the previous $40 billion share repurchase program that was set to expire Sept. 30, 2013.
"These actions reflect a continued commitment to returning cash to our shareholders," said Amy Hood, chief financial officer of Microsoft.
Last updated: Apr 7, 2020 at 12:08 pm CDT