ViewSonic Corp., a leading global provider of visual solution products, is showcasing its Virtual Desktop Infrastructure (VDI) products today at VMworld, including the just launched SD-Z245 all-in-one zero client. "Virtualization technology is quickly being adopted by organizations of all sizes," said Jeff Volpe, president, ViewSonic Americas. "IT departments are embracing VDI solutions due to the myriad of benefits including improved user experience, increased security and dramatically lower total-cost-of-ownership."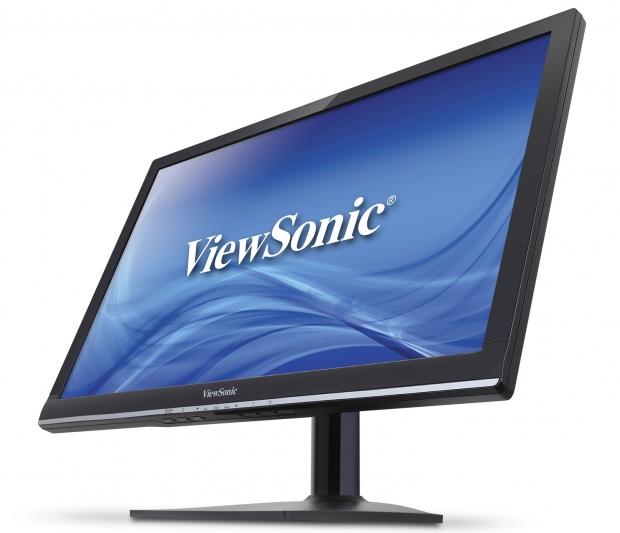 ViewSonic VDI devices offer an IT-friendly way to simplify virtual desktop management in any virtualization environment. Easy scalability, increased security, up to 80 percent reduced energy consumption and world-class three-year standard warranties are just some of the benefits organizations enjoy when implementing a VDI solution with ViewSonic zero clients.
The latest addition to ViewSonic's VDI portfolio, the 23.6" SD-Z245 zero client is an all-in-one desktop display with an integrated Tera2321 CPU, the most advanced processor with accelerated PCoIP from virtualization technology leader Teradici. Engineered for guaranteed compatibility with VMware Horizon View, the SD-Z245 is optimized to deliver peak performance and blazing-fast response time with VMWare based networks.
The SD-Z245 supports 2D and 3D graphics intensive applications and a rich multimedia experience at full frame rates over gigabit Ethernet. The DVI-I video output easily accommodates dual display configurations for increased productivity.
A genuine "no-compromise" zero client device, the SD-Z245 is up to five times faster than previous generation Teradici-based zero clients. With a solid state design and no operating system or moving parts, the device delivers unparalleled reliability. A generous screen size, fast response times and integrated speakers combine for an industry leading features-to-pricing ratio, making this a great value and the ideal all-in-one solution for high-performance virtualized computing.
"We're delighted to partner with ViewSonic, a trusted brand with a long history of bringing desktop display solutions to market," said Dan Cordingley, president and CEO, Teradici. "Utilizing the Teradici Tera2321 dual display zero client processor, the ViewSonic SD-Z245 zero client delivers best-in-class performance and response time."
The SD-Z245 zero client monitor will ship in the Americas during Q4 at an ESP of $549, while a 22" model (SD-Z225) is currently available at an ESP of $499. For those looking to transform their current display into a zero client solution, the space-saving SC-Z55, also based on Teradici's Tera2321 processor, is available now for an ESP of $299.
Last updated: Apr 7, 2020 at 12:08 pm CDT