Cooler Master, a leading creator, innovator and manufacturer of desktop components and more, today announced the CM 690 III. CM 690 III arrives as the spiritual successor to the CM 690 line of cases that is adored by many around the world.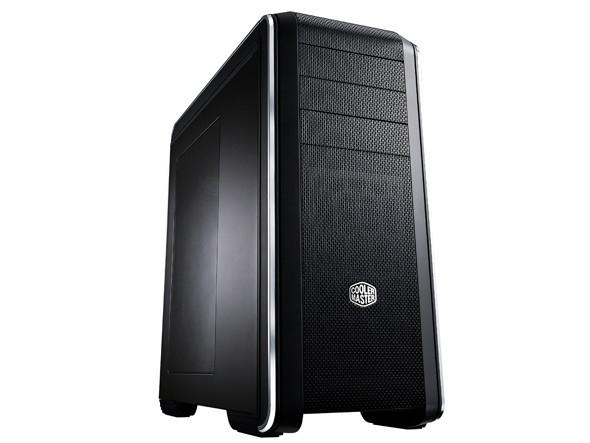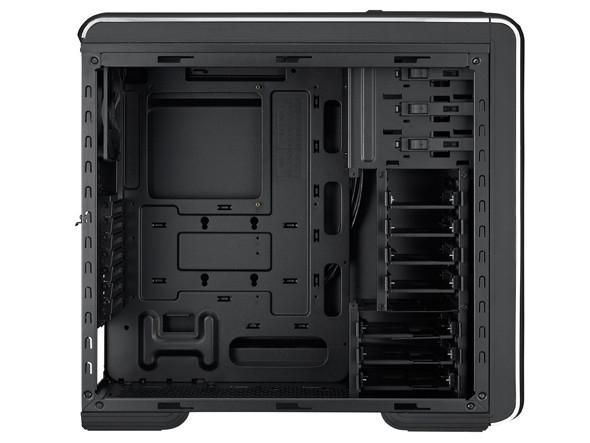 Seeking to retain the iconic sleek curved mesh styling on the front façade, CM 690 III designers gave the exterior a feel that harkens back to its foundations. With the CM 690 III, Cooler Master sought to look within the chassis for its many design improvements. Chief among these changes is a completely redesigned interior. Included, is a new HDD/SSD combo cage that allows for 3.5" or 2.5" HDD or SSD deployment in every slot based on user needs. This amounts to up to 10 SSDs being supported through the HDD/SSD cages and one available SSD mount behind the motherboard tray. Should the cage not be needed, the HDD/SSD combo cage can be completely removed to open up space for other hardware. Long graphics cards up to 423mm long and tall CPU coolers up to 171mm are fully supported. Further improving upon tool-less implementations, a new EZ-tray ODD system has been implemented for quick installation.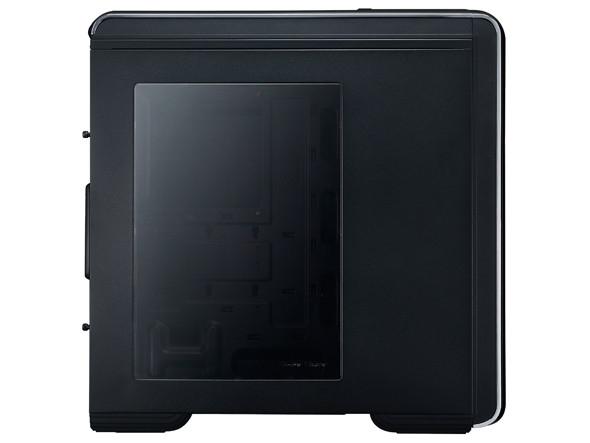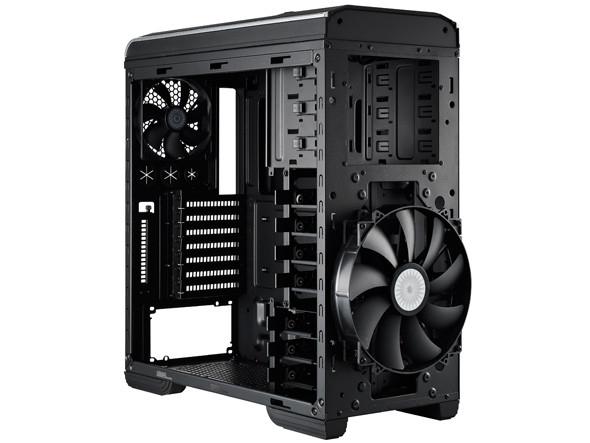 Cooling Customized
Lending its inspiration to its predecessor, CM 690 III simultaneously supports two 240mm (2 x 120mm) liquid cooling radiators at the top and front for improved overall airflow. In addition, users have the option of installing a 120mm radiator in the rear. The chassis supports a total of up to 9* fans, with as many as three of them being massive 200mm fans. With these features, air and liquid cooling setups can be customized easily while almost only being limited based on need and imagination.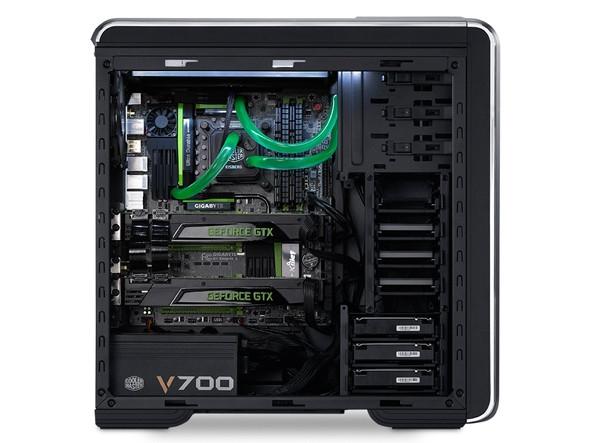 In order to ensure that plenty of airflow reaches each of the many fan inlets, CM 690 III features full mesh coverage on the front and top with plenty of airflow access on the sides and back. Multiple dust filters are provided to minimize dust ingress.
The CM 690 III will be available by Aug, 2013. Price and availability may vary based on region. For additional information please visit the CM 690 III product page.
Last updated: Apr 7, 2020 at 12:08 pm CDT