Taipei, Taiwan (16 May, 2013) - ASUS today announced a complete lineup of motherboards built around the high-end Intel Z87 chipset for 4th Generation Intel Core processors. The new motherboards feature exclusive technologies that make the most of Z87 capabilities, with offerings from ASUS, Republic of Gamers (ROG), The Ultimate Force (TUF), and WS (workstation) series providing the best user experiences, performance, stability, and upgrade options.
"ASUS possesses the best research and development expertise, and as always we are confident that we offer our customers the finest quality with these new motherboards. We're including a variety of media-praised exclusive features with each model, and are proud to announce that we have the most comprehensive Z87 motherboard launch lineup, all available simultaneously", commented Jackie Hsu, Corporate Vice President and General Manager of Worldwide Sales, ASUS Open Platform Business Group.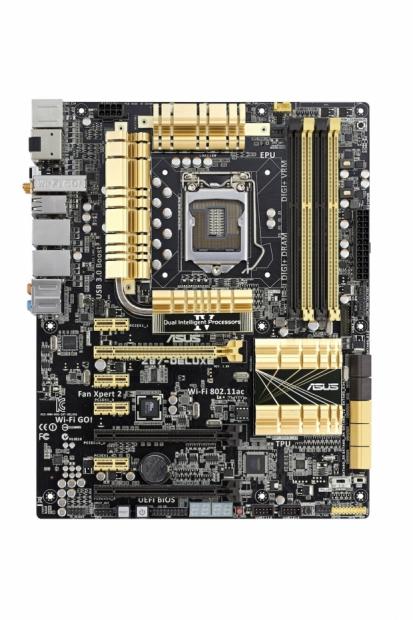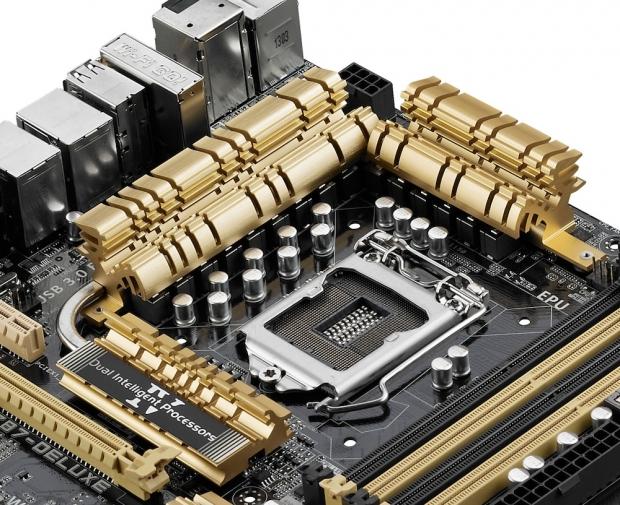 Completely redesigned ASUS Series motherboards
ASUS-branded motherboards present a new premium gold color scheme, symbolizing an insistence on delivering the highest standards of innovation, performance, and reliability. Multiple offerings cover a wide range of customer segments, led by the high-end Z87-DELUXE, which delivers the most features and advanced connectivity. The Z87-A is aimed at more mainstream builds, while retaining exclusive ASUS features and fully tapping Z87 performance. Additional models positioned in between these are the Z87-PRO and Z87-PLUS. The Z87I-DELUXE brings Z87 to mini-ITX, while the Z87 WS meets the requirements of workstation applications, including professional design and content creation.
ASUS delivers Dual Intelligent Processors 4 with 4-Way Optimization, integrating features that enhance the ways customers control their PC. The TPU performance tuning chip, EPU energy consumption manager, DIGI+ Power Control, and Fan Xpert 2 can all be activated with one click of the mouse to ensure real-time performance optimization, better energy efficiency, precise digital power control, and detailed case fan management for reduced noise and improved cooling. When users are away from the PC, the design intelligently shifts to Away Mode, allowing customers to download and stream content or backup data with minimal power draw. Exclusive 4-Way Optimization fully readies PCs for better gaming, entertainment, productivity, and all other uses.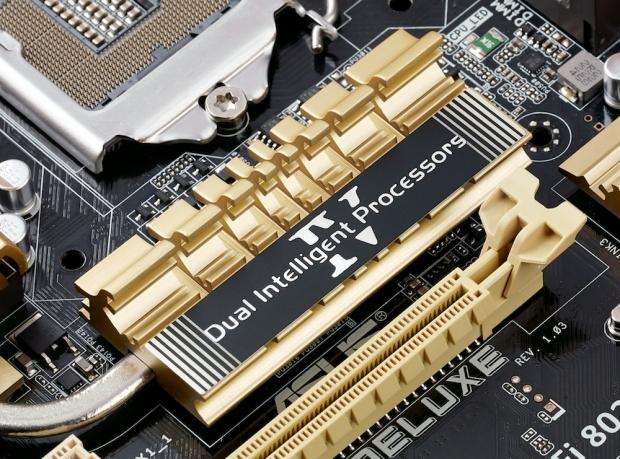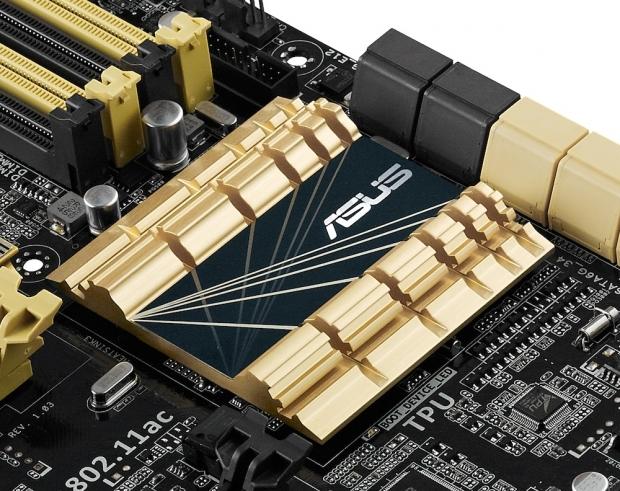 Serving gamers and overclockers with Z87 performance
ROG now offers the all-new MAXIMUS VI HERO motherboard, tailored to hardcore gamers who want to experience the world-famous ROG brand at a more accessible price point. It is accompanied by the MAXIMUS VI GENE micro-ATX gaming motherboard, with the two delivering SupremeFX audio to rival up to 115dB SNR discrete sound cards in power and clarity, and the Sonic Radar on-screen overlay, which shows the location and direction of in-game sound sources for greater success in competitive gaming. MAXIMUS VI GENE further ships with mPCIe Combo II for more data transfer and networking options, with support for new NGFF SSD connectivity.
The flagship MAXIMUS VI EXTREME motherboard brings the ROG tradition of setting world overclocking records to Z87. It retails bundled with OC Panel, a real-time overclocking and system monitoring console that can be placed in a 5.25" drive bay or used externally. When outside the case, OC Panel offers more detailed overclocking in Extreme Mode. MAXIMUS VI EXTREME also supports high speed DDR3 memory at over 3GHz.
Enhanced cooling and endurance with DIY flexibility
The TUF SABERTOOTH Z87 motherboard was shown together with GRYPHON Z87, the first micro-ATX TUF motherboard. Both deliver rigorously-tested TUF cooling and durability even under the most demanding usage conditions. TUF motherboards use high-durability components such as Japan-made 10K Black Metallic capacitors, which support 20% greater extreme temperature tolerance and five times the lifespan of generic capacitors.
TUF-specific features include Thermal Armor motherboard covers, which have been revamped with an airflow-boosting flow valve design on SABERTOOTH Z87, while TUF Fortifier backplates reinforce motherboards against bending and bowing, ensuring longer-lasting PCs. Dust Defender adds special enclosures that protect expansion slots and connectors against debris accumulation, also promoting greater system longevity.
All the above are standard on SABERTOOTH Z87, while GRYPHON Z87 provides customers the flexibility of the optional GRYPHON ARMOR KIT (sold separately), which upgrades it using Thermal Armor, TUF Fortifier, and Dust Defender.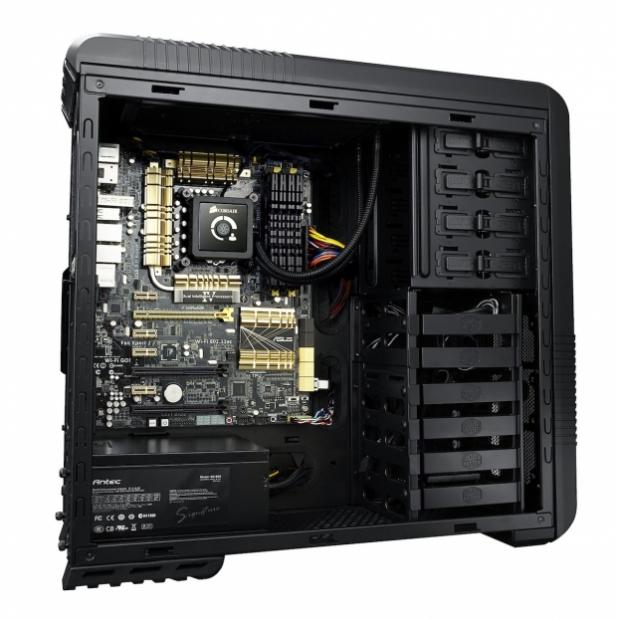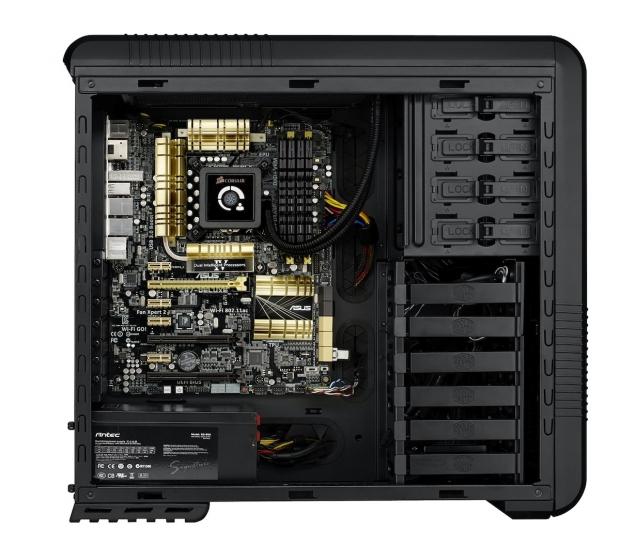 Best quality assured from day one
All ASUS, ROG, TUF, and WS Z87 motherboards launch following a strict validation process that guarantees the best quality and compatibility in the industry. ASUS tests each motherboard with literally hundreds of memory, expansion card, and external device combinations from nearly every brand and vendor on the market. Motherboards also pass the most demanding stress testing process in the industry, verifying their stability, reliability, and longevity.
"ASUS-branded motherboards keep evolving and always offer the gold standard in quality, performance, and durability. The new gold color scheme symbolizes this and our insistence on delivering the highest degree of innovation and reliability. ASUS motherboards are fully-featured and present an attractive visual style for great system building experiences", said Jackie Hsu, Corporate Vice President and General Manager of Worldwide Sales, ASUS Open Platform Business Group.
Elegant color choice makes component matching easier
For nearly a quarter of a century, ASUS has been leading in motherboard design and development while maintaining close ties to the global PC DIY community. Accommodating system builder needs, the gold treatment on new motherboards promotes great-looking PC interiors with a two-tone color palette that works well with the primarily black designs of PC cases.
Form and function with more efficient gear-shaped heatsinks
The gold-imbued heatsinks on new ASUS Z87 motherboards use forms inspired by the gears of handcrafted luxury timepieces. Multi-faceted and multi-tiered, the new heatsinks have bigger surface areas for better heat dissipation and improved cooling, and use fine-threaded polished metal that gives the gold theme a deep luster. ASUS Z87 motherboards are as visually pleasing as they are industry-leading in stability, reliability, and exclusive features.
AVAILABILITY & PRICING
ASUS, ROG, TUF, and WS Z87 motherboards will be available from mid-2013. Pricing and availability for specific models may vary.
Last updated: Apr 7, 2020 at 12:08 pm CDT