IRVINE, Calif. - Apr. 22, 2013 - WD, a Western Digital (NASDAQ: WDC) company and a world leader in storage, today announced a new 3.5-inch SAS hard drive solution for legacy datacenter storage systems with the release of a the WD Xe, 2.5-inch, 10,000 RPM SAS hard drive, now available mounted in a 3.5-inch WD performance adapter. Shipping immediately, the WD Xe hard drives provide best-in-class performance, low power consumption, and an easier upgrade path for existing 3.5-inch storage systems.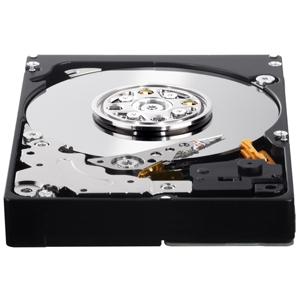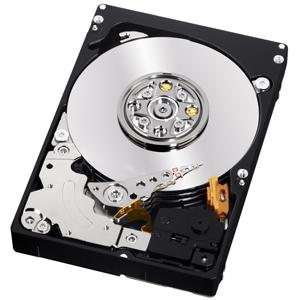 While demand for 3.5-inch, high-performance enterprise-class hard drives slows, a need remains for an alternate high-performance storage device as a transitional solution for legacy systems. WD Xe hard drives offer best-in-class sequential performance and provide a compelling upgrade for datacenters migrating away from legacy drives nearing end-of-life.
"Delivering up to 50 percent higher capacity, similar or better maximum sequential performance, higher reliability and up to 67 percent lower power consumption versus 3.5-inch,15,000 RPM drives, the new WD Xe drives are the answer for data center server and storage solutions needing a transition strategy," said Rich Rutledge, senior vice president of WD's datacenters business unit. "IT managers now have a worry-free migration path to the latest enterprise performance drives from WD, while preserving their chassis and solution investments."
WD Xe 2.5-inch SAS hard drives in 3.5-inch performance adapters feature:
Highest performance in its class - WD Xe delivers ultra-fast 6 Gb/s transfer rates, best-in-class sequential
data rate of 204 MB/s, and outstanding random I/O performance;
Low power consumption - This 3.5-inch SAS drive delivers up to 67 percent lower power versus 3.5-inch
15,000 RPM drives, which can result in substantially lower total cost of ownership (TCO) while increasing
capacity and reliability;
Form factor - 2.5-inch drive mounted in 3.5-inch performance adapter for ease of upgrade and ultra-cool
operation;
Dual port, full duplex connectivity - Offers higher reliability, performance and data availability by eliminating
single points of failure, designed for high-availability datacenter systems;
NoTouch ramp load technology - The recording head never touches the disk media ensuring significantly
less wear to the recording head and media as well as better drive protection in transit; and
Industry's highest reliability rating - 2 million hours MTBF.
Price and Availability
The WD Xe SAS enterprise hard drives in 3.5-inch performance adapters, shipping in capacities ranging from 300 GB to 900 GB, (models: WD3001HKHG, WD6001HKHG, and WD9001HKHG); are available through select distributors and resellers. Manufacturer's Suggested Retail Price (MSRP) for the WD Xe hard drives in performance adapters range from $229.99 to $599.99 USD. WD Xe drives are covered by a five-year limited warranty. More information about WD Xe enterprise hard drives and limited warranty terms may be found on the company's website at http://wd.com/en/products/products.aspx?id=10.
Last updated: Apr 7, 2020 at 12:08 pm CDT