Austin, TX -- Jan 07, 2013 / (http://www.myprgenie.com) -- Mushkin, Inc. -- An industry-leading designer and manufacturer of high-performance and mission-critical computer products, unveils its latest and most exciting range of products ever at the world's largest consumer electronics show, CES 2013.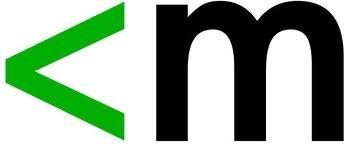 Mushkin will host meetings at their 1,800 square foot suite, where they will showcase their entire lineup of next generation products. On-site pr esentations will be held to introduce the new and coming product lines. Mushkin representatives from the product, sales, and global teams will be on hand to answer any questions regarding these new and upcoming products for the digital home, office, and beyond. Additionally, one-on-one product tours and meetings can be arranged in advance by emailing nickv@mushkin.com.
Come by the Mushkin suite for these not-to-be-missed highlights:
World's First 480GB mSATA Solid-State Drive: Mushkin's 480GB Atlas mSATA Solid State Drive, built on the SandForce SF-2281 SSD processor with unthrottled IOPS, was first announced at Mushkin's December 4, 2012 press event, and will be officially released at CES 2013.

The Scorpion PCIe SSD is back: Officially announced back at CES 2012, the Scorpion PCIe SSD is back -- newly re-designed with record-breaking performance and capacity compared to the first generation.

Enterprise Class Solid-State Drives: Viewed by many as the answer to server and storage bottlenecks, Mushkin will officially be announcing its Enterprise Class Solid-State Drives offerings.

New Gaming Memory Line: Catch a glimpse of the upcoming new Mushkin gaming product in its pre-release glory.

Mushkin's next generation USB 3.0 drive: Come see Mushkin's fastest SandForce driven USB 3.0, with blazing fast 300+/MBs read and write speeds.
Last updated: Apr 7, 2020 at 12:07 pm CDT