HP today announced powerful business products packed with energy-efficiency, security and performance features designed to meet customer needs across industries such as healthcare, retail, and media and entertainment.
Among the products announced for businesses are:
The powerful HP t410 All-in-One (AiO) Smart Zero Client, featuring new and innovative one-wire Power over Ethernet (PoE) technology while still providing outstanding multimedia performance and a true PC-like experience.

The highly customizable HP RP7 all-in-one retail system with a sleek and stylish design that fits into a variety of retail settings.

The HP L6015tm and L6017tm Retail Touch Monitors with multitouch projected capacitive screens for retail and hospitality environments, and the HP L6010 non-touch Retail Monitor for use as a customer or associate-facing display.

New high-performance HP Z220 Workstations and HP EliteBook Mobile Workstations, packed with reliable and professional-class features.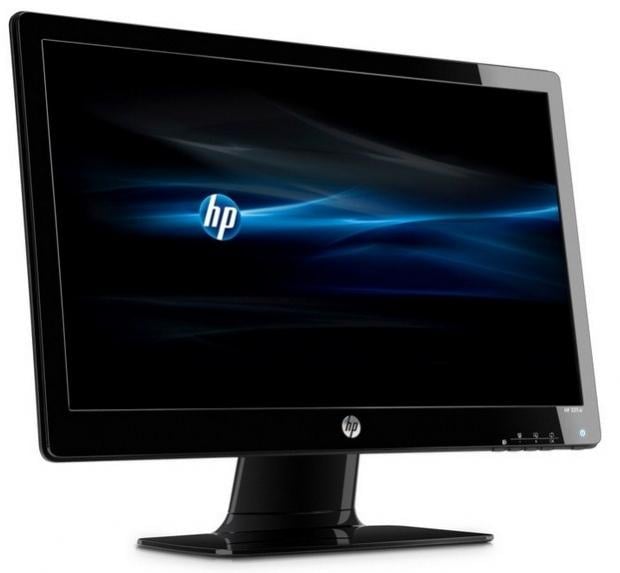 "HP's new high-performing business products allow our customers to get an exceptional user experience with better graphics and video performance, while still keeping operating costs low," said Jim Zafarana, vice president and general manager, Commercial Solutions Business Unit, HP.
Lower power usage and enhanced performance
The HP t410 AiO operates within 13 watts of power envelope over PoE,(1) delivering great energy efficiency for businesses. It combines an 18.5-inch diagonal display and high-performing smart zero client in one space-saving unit. The HP t410 AiO requires no external power supply because it is powered via Ethernet connection. This offers customers a cleaner, more reliable power source and requires less cabling and set-up time.
The HP t410 AiO supports multiple protocols and can be reprogrammed on the fly. Auto-sensing technology automatically connects to the network and searches for a customer's existing client virtualization environments, be it from Citrix, Microsoft or VMware. This allows companies with a mix of infrastructures to use the HP t410 AiO across any of these solutions.
The HP t410 AiO delivers a rich multimedia computing experience using an innovative system-on-chip design. It also features a powerful, energy-efficient ARM processor technology with an integrated digital signal processor that gives the HP t410 AiO the capability to display full-screen high-definition (HD)(2) video, complex graphical content and rich media, while still running at optimum performance levels.
Customizable features for diverse retail environments
The HP RP7 is a powerful and versatile all-in-one retail system that offers a variety of configurations and integrated peripherals that can be customized to meet retailers' diverse needs.
"HP's broad retail solutions portfolio, which includes the RP7 Retail System, combines the latest technologies with HP innovation to introduce several exciting new products designed with today's retailer in mind," said Ray Carlin, vice president, Retail Solutions, HP.
The HP RP7 is built to handle the rigorous demands of retail environments and includes a 15-inch or 17-inch diagonal touch-enabled display that is sealed to provide resistance against environmental contaminants, such as water and dust. Retailers can add an optional magnetic-stripe reader, biometric fingerprint reader or webcam, and either a two-line or 10-inch diagonal customer display to enhance promotional activities.
The new 15-inch and 17-inch HP L6015tm and L6017tm Retail Touch Monitors feature multitouch projected capacitive touch technology and offer maximum usability and durability, as well as a sleek modernized appearance. The 10-inch diagonal non-touch HP L6010 Retail Monitor is designed for use as a customer-facing display for order verification or promotional activities, or as an associate-facing display in space-constrained environments.
Performance and power for professionals
HP Z220 Workstations deliver new technologies to improve overall system performance and energy efficiency. They continue to set the standard for affordable entry-level workstations and bring unbelievable value to demanding professionals in video editing, mechanical computer-aided design (MCAD), architecture engineering construction (AEC), education, healthcare and government. The HP Z220 is available in either an exceptionally expandable, convertible mini-tower (CMT) or as a highly compact small form factor (SFF) for space-constrained environments.
HP's most powerful mobile workstation, the HP EliteBook 8770w, offers the highest-performing professional graphics and extreme processing power and is highly configurable with a 17.3-inch diagonal display. The versatile and portable HP EliteBook 8570w includes high-end professional graphics, robust processing power and a 15.6-inch diagonal display.
HP's most travel-friendly mobile workstation, the HP EliteBook 8470w, features workstation-caliber graphics and powerful processing along with a business rugged design that's optimized around a 14-inch diagonal HD(1) display. All HP Workstations are certified to work with independent software vendors (ISVs) across a range of industries.
Availability
The HP t410 All-in-One Smart Zero Client; HP RP7, HP L6015tm, L6017tm and L6010 Retail Monitors; HP Z220 Workstations; and HP EliteBook w-series are expected to be available this summer.
Last updated: Apr 7, 2020 at 12:06 pm CDT