FOXTEL's internet television service, FOXTEL on Xbox 360 launches three channels this week - Cartoon Network, ESPN2 and FOOTY PLAY Powered by FOX SPORTS. From February 14 FOXTEL on Xbox 360 subscribers will see Cartoon Network as part of the Get Started Package[1] as well as the addition of ESPN2 to the Sports Package - at no additional cost.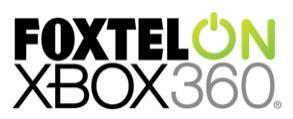 From February 17, FOXTEL on Xbox 360 will launch a dedicated AFL channel, FOOTY PLAY Powered by FOX SPORTS.
FOXTEL on Xbox 360 lets subscribers view over 30 world-leading FOXTEL channels on the live streaming television service, six BigPond TV channels, Catch Up TV, and hundreds of blockbuster films, library movies and TV episodes from the FOXTEL on Xbox 360 On Demand service.
FOXTEL Executive Director of Product, Jim Rudder said, "FOXTEL on Xbox 360 provides an alternative way of receiving and enjoying FOXTEL over the internet, offering a wide variety of channels, Catch Up and On Demand content under flexible agreements.
"We've listened to feedback from our FOXTEL on Xbox 360 subscribers about the service and we're responding to the demand for more sport content and channels, and more premium entertainment brands.
"The landmark FOXTEL and AFL deal means we're able to launch a dedicated AFL channel produced by FOX SPORTS on not only our set-top-unit service, but also on our IP TV services including FOXTEL on Xbox 360. FOOTY PLAY will provide AFL fans with unprecedented LIVE coverage, never before available on IPTV in Australia - FOXTEL is once again creating television history."
Subscribe to the FOOTY PLAY channel through your Xbox 360 to get eight games LIVE in every full round of the 2012 Toyota AFL Premiership Season. With FOOTY PLAY on FOXTEL on Xbox 360 all you need is an Xbox 360, Xbox LIVE Gold membership and 2.0Mb/s Internet connection - there's no installation required and no need to sign a lock-in contract to receive the following AFL service:
· Eight games LIVE every full round of the 2012 Toyota AFL Premiership Season (the ninth game is broadcast on delay).
· Up to five games every round with no ad breaks, siren to siren.
· Twenty-five NAB Cup matches LIVE with no ad breaks siren to siren. NAB Cup Grand Final and 4 other NAB Cup matches will be available to watch on delay.
· Exclusive magazine programs including After The Bounce, AFL 360, On The Couch, AFL Insider, League Teams, EMT Eddie McGuire Tonight and Open Mike.
· An additional channel FOOTY PLAY+ will be used to show a few games each round to ensure customers do not miss out when more than one LIVE game is on at the same time.
In a win for existing[2] FOXTEL on Xbox 360 Sports subscribers, FOOTY PLAY is available for no additional charge for the duration of the NAB Cup (from February 17 to March 17, 2012).
FOOTY PLAY is available for $20 per month in addition to the Sports pack (totalling $49.50 per month), or customers can buy a season pass for $100* (pay for the first five months and get two additional months free*) [3].
ESPN2 brings Australian sports fans more of the best international sport with more live and exclusive events than ever before. ESPN2 on FOXTEL on Xbox 360 means more unrivalled, exclusive international sports coverage from an Australian perspective. Sports fans will enjoy more NBA, UEFA Champions League, NFL, ATP Tennis, X Games, RBS 6 Nations Rugby, Major League Baseball and local sports programs including Pardon the Interruption and SportsCenter.
Cartoon Network animates kids' lives by inspiring laughter and creativity in an imaginative playground where almost anything is possible. The Cartoon Network subscription television exclusive Ben 10: Destroy All Aliens will premiere on Sunday, March 11 at 9.00am. Upcoming programming highlights also include Australian first episodes of Adventure Time (Monday to Thursday at 7.00pm AEST) and the BAFTA award winning animated comedy, The Amazing World of Gumball (Saturdays at 9.00am AEST), plus family favourites such as Scooby-Doo Mystery Incorporated and The Looney Tunes Show.
Telstra BigPond broadband customers are not charged for any data when using FOXTEL on Xbox 360. FOXTEL on Xbox 360 subscribers can choose the amount of data used when watching live streamed TV by selecting the "Change Quality" option when watching a channel, and choose from any of the High, Medium or Low settings. The download file size of Catch Up TV and On Demand movies or TV episodes varies depending on the duration of the title selected, and this information is clearly communicated onscreen prior to viewing on FOXTEL on Xbox 360.
FOXTEL on Xbox 360 is only available to Xbox 360 owners who live in FOXTEL metropolitan areas of Australia and who subscribe to both the Xbox LIVE service and the FOXTEL on Xbox 360 service. Xbox LIVE Gold subscription required for all live TV packages.
Last updated: Apr 7, 2020 at 12:06 pm CDT