MAINGEAR, an award-winning PC system builder offering custom desktops, notebooks, and workstations, has updated the TITAN 17 high performance desktop replacement solution with all new aesthetic features while still maintaining top of the line performance for PC gamers who want to harness desktop-like power wherever they go and creative professionals that can work on site with no loss in productivity.
The TITAN 17 features support for both the latest Intel Core i7-3930K and the Core i7-3960X Extreme Edition. With fast, intelligent multi-core technology that accelerates performance to match your workload, it delivers an incredible breakthrough in gaming performance. For both gamers and demanding users, the Titan 17 capitalizes on a dramatic leap forward in processing technology to provide all the power you need for even the most advanced games and applications.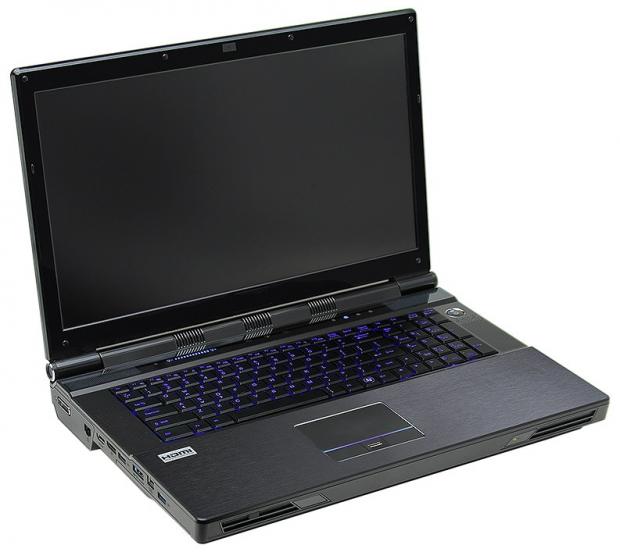 Constantly looking to push performance boundaries, MAINGEAR's TITAN 17 features the NVIDIA GeForce GTX 580M, combining the power of DirectX 11 and NVIDIA PhysX technologies. The GTX 580M can also be configured in SLI offering up to 2x's performance scaling on today's hottest PC games. The TITAN lets you play games the way they're meant to be played without having to worry if your video card is up to the task.
The updated TITAN 17 also features support for the Quadro 5010M, featuring up to 4 GB of graphics memory and 384 CUDA cores. Built on the innovative NVIDIA Fermi architecture, the latest Quadro mobile graphics offerings integrate high performance computing capabilities with advanced visualization, transforming your TITAN 17 into a mobile super computer.
Gamer and PC enthusiasts on the go will never have to compromise with the TITAN 17. This powerhouse notebook can be customized with up to 32 GB of DDR3 memory with speeds up to 1866 MHz, two hardwired USB 3.0 ports, up to three SSD or SATA HDDs with hardware RAID support, and even when fully loaded; it keeps the option for an optical drive. As the power of the notebook will allow user to do more faster, the TITAN 17 also offers a full size illuminated keyboard and numeric pad.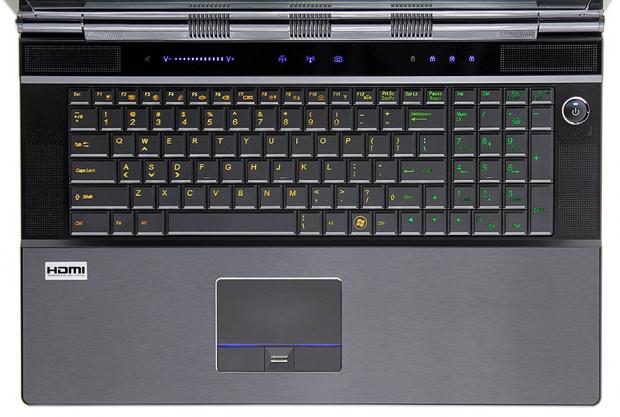 The MAINGEAR TITAN 17 is currently available for pre-order and is offering free shipping along with the highly anticipated legendary game: Jagged Alliance: Back in Action and Batman: Arkham City PC games. For more details visit: http://www.maingear.com/titan17.
Technical Specification:
- Video Card: up to NVIDIA GeForce GTX 580M SLI with 2 GB GDDR5 or NVIDIA Quadro 5010M with up to 4 GB GDDR5 Graphics memory
- Display: 17.3" (16:9) Full HD (1920x1080) LED-Backlit Display with Super Clear Glare Type Screen
- Processor: Intel Core i7-3930K Processor (3.20 GHz)/(3.80 GHz) in Turbo Mode, 12 MB L3 Cache, LGA 2011 or Intel Core i7-3960X Processor Extreme Edition (3.30 GHz)/(3.90 GHz) in Turbo Mode, 15 MB L3 Cache, LGA 2011
- Memory: Up to 32 GB Quad Channel DDR3 - 1600/1866 MHz
- Optical Drive: Up to Blu-ray reader/8x Multi Combo (BD-R, DVD+-RW, CD-RW)
- Hard Drive: Up to 3x 600 GB Solid State Drive or 750 GB 7200 RPM SATA 2.5
- Network Adapter: Bigfoot Networks Killer Wireless-N 1102 supports 802.11a/b/g/n
- Keyboard: Illuminated Full size isolated keyboard with Numeric Pad, 6 instant buttons for Volume up, Volume down, Mute, Wi-Fi On/Off, Bluetooth On/Off, and Camera On/Off
- Audio: Built-in High-Definition Audio
- Slots: One ExpressCard 54/34 Slot and Built in 9-in-1 Media Card Reader (MMC/RSMMC/MS/MS Pro/MS Duo/SD/Mini-SD/SDHC/SDXC)
- Operating System: Genuine Windows 7 Home, Professional or Ultimate 64-Bit
- Battery: Removable Polymer Smart Lithium-Ion battery pack
- I/O Ports: 1-HDMI 1.4a out, 1-DVI-I out, 1 Display Port 1.2, 2-USB 3.0, 2-USB 2.0, 1 IEEE-1394b Fire Wire, 1-S/PDIF out, 1 RJ-45 LAN, 1-eSATA Port (powered USB 3.0 (AC/DC) combo)
- Security: Kensington Lock and fingerprint reader
- Dimensions: (W)16.5" x (H)2.2" x (D)11.3", 12.13 LBs with battery pack
- Price: Starts at $3,499
"The new MAINGEAR TITAN 17 offers the best in desktop replacement versatility," Said Wallace Santos, CEO and Co-founder of MAINGEAR Computers. "With the power of the latest Intel 2nd generation Core I7 Extreme Edition desktop processor, dual NVIDIA GeForce GTX 580Ms in SLI and with the option to use Quadro 510M graphics, this system caters to anyone looking for the ultimate mobile powerhouse."
All of MAINGEAR products are supported with lifetime labor and phone support with one to three year hardware warranty. For more information about MAINGEAR's TITAN 17 notebook, click here.
Last updated: Apr 7, 2020 at 12:06 pm CDT