Westone Laboratories, Inc. introduces the Westone 4 R-Series, a new line of ultra high-performance earphones engineered for a new level of in-ear performance.
The new Westone 4 R-Series builds on Westone's unique four driver balanced armature architecture and introduces exclusive Acoustic Symmetry. Achieving an extremely tight tolerance of +/- 2dB between earpieces, Acoustic Symmetry sets the new standard for an audiophile grade in-ear system. R-Series earphones also add Westone's new EPIC Removable Cable. This high-strength, ultra-low resistance tensile wire design with aramid fiber gives the user the ability to replace cables should they become damaged as well as the option to add the new EPIC MICS smartphone interface cable (coming soon). Additional accessories include an inline volume control, 1/8 to 1/4 adapter and premium fit kit with multiple foam and silicone ear tips.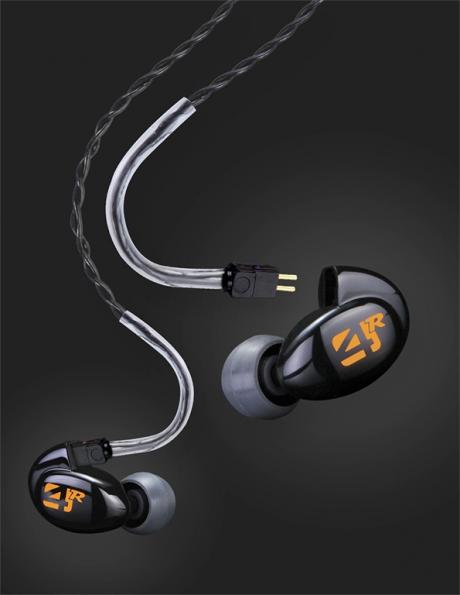 "Our team is constantly pushing the envelope in acoustics, usability and comfort. The Westone 4 R-Series sets a new level of audio performance and packs features aimed at the most sophisticated earphone buyer," explains David Slepak, Marketing Director.
In addition, Westone 4 R-Series earphones ship with Westone's new Monitor Vault. Designed specifically for transporting high-end earphones and manufactured in Colorado of a high-impact polymer, it's the perfect size for travel and storage. Each Monitor Vault features a protective foam interior and weather resistant design.
"Set to release in the fourth quarter of 2011, the Westone 4 R-Series has a suggested retail price of $499. With our rapidly expanding network of retailers, the Westone 4 R-Series will be available at e-retailers and retailers worldwide," explains Jeff Kwiatkowski, Director of Westone Music Products.
Last updated: Apr 7, 2020 at 12:05 pm CDT