Lexar, a leading global brand of flash memory products, today announced that the Lexar(R) Echo MX and ZX backup drives are now available at traditional and online retail channels. The Lexar Echo MX can be purchased at Amazon.com, Office Depot, and Target, while Echo ZX drives are offered at Amazon.com and Office Depot stores nationwide.
The Lexar Echo MX backup drive comes in a range of capacities, from 8GB to 128GB, allowing users to back up and protect large volumes of files and data on the go. With fast transfer speeds up to 30MB/s read and 17MB/s write, based on capacity, coupled with the easy-to-read, always-on capacity meter powered by E Ink technology, users can quickly access data while easily checking available space. The Lexar Echo ZX, an always-ready backup drive, provides the protection users are looking for in a low-profile, plug-and-stay design. The drive is available in 8GB, 16GB, and 32GB capacities, with transfer speeds up to 28MB/s read and 15MB/s write, based on capacity.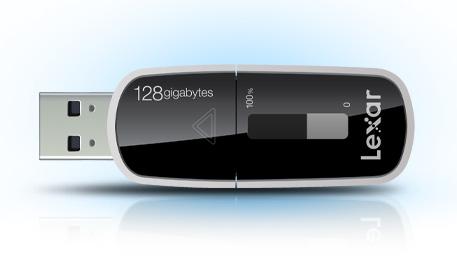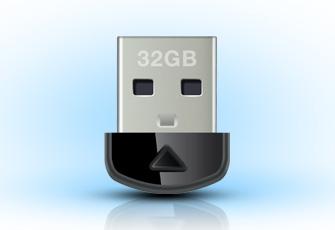 Thanks to the Lexar Echo backup software functionality, saving and protecting valuable documents, presentations, photos, and video files are no longer tedious tasks. Unlike traditional backup software, it allows users to define the number of versions it saves, preserving multiple iterations of a file for later use, gives access to previous versions of a file, and protects against data loss, even if a file was inadvertently modified or erased on the user's computer. Both drives also provide 128-bit AES encryption.
"Whether a business professional presenting on the road or a student backing up an assignment, protecting the valuable files stored on mobile devices is a top priority for today's consumers," said Jyh Chau, senior product marketing manager, Lexar Media. "As more and more users embrace mobile computing, the need for backup technology that fits the on-the-go lifestyle is increasing, and with the Echo MX and ZX drives we are providing an automatic, easy solution."
Both drives are interoperable between Windows XP, Windows Vista, and Windows 7, as well as Mac OS X operating systems, allowing data to be seamlessly accessible on both PC or Mac computers. The Lexar Echo backup drives are available with MSRPs from $29.99 to $399.99 for the Echo MX and $29.99 to $99.99 for the Echo ZX.
Last updated: Apr 7, 2020 at 12:04 pm CDT