ZOWIE announces HeatoN's EC-series of mice
Availability mid-August 2010
15th of July - More than 12 months of extensive research and development. Testing of 7 different sensors using two different technologies. We present to you the ZOWIE EC-series, a new series of competitive gaming mice co-developed with the legendary Counter-Strike player, Emil 'HeatoN' Christensen.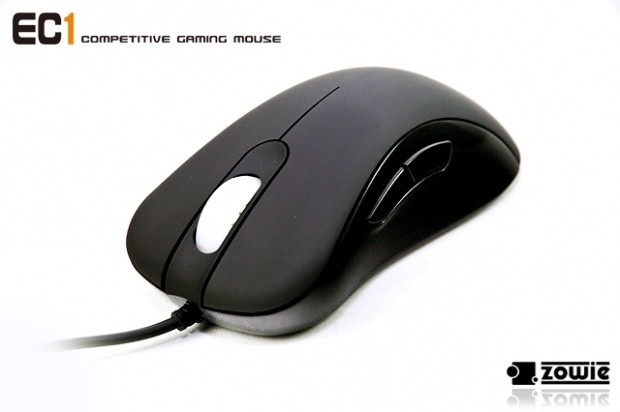 With the choice to develop a mouse with either optical or laser technology, surely ZOWIE and HeatoN has developed a high end laser mouse, using the newest technology available?
Wrong. If you expected us to develop a laser mouse using the newest technology with driver installation and complicated software, we are sorry to disappoint you. Only the best is good enough for us and our customers, unfortunately laser haven't been able to pass our extensive testing.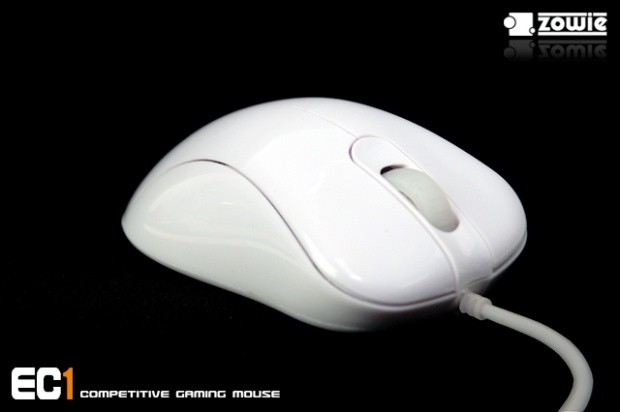 Why is this? Well, the laser technology surely is new and innovative. It only has one problem, but for a gaming grade product, the problem is quite serious. Most gamers prefer cloth mouse pads today, when using a mouse on a cloth surface, the movements will destroy the structure of the fibers bit by bit and static electricity caused by the friction between mouse feet and cloth will cause particles to stick to the lens very easily. This happens for both optical and laser lens, but the laser lens is more sensitive, resulting in a very unstable tracking when particles are gathered at the lens. The optical lens is not as annoyed by the absorption of particles and will continue to function flawlessly, as it pretty much ignores the particles.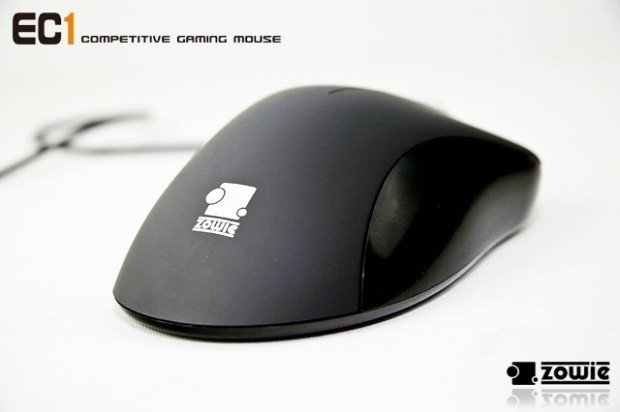 Comparing the disadvantages of laser and optical, it is quite clear that the optical technology is still the best solution for gaming at any level. We will continue to research on a solution to fix the current problem with laser, but until now, we have not been able to accept the issues caused by laser, as we don't feel any gamer should have to struggle with their mouse skipping in the middle of a game.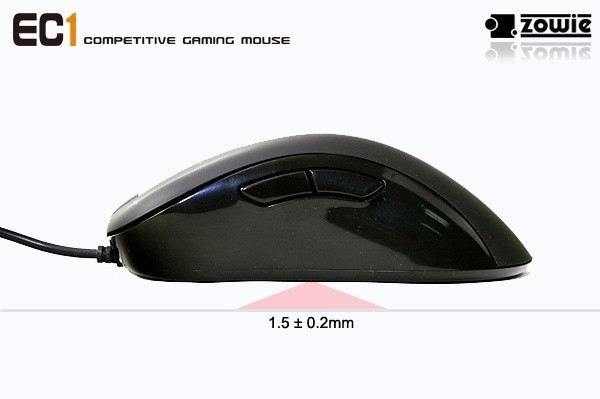 "In my 10 years as a professional gamer, every day I have wanted to develop the ideal mouse for competitive gaming," says Emil 'HeatoN' Christensen and continues, "as a competitive gamer, you have to be able to rely on your equipment to be functional at all times. The mouse is probably a gamers most important tool, so it is important that you can trust it to deliver. We have put our focus on precision, stability, durability and comfort. No more excuses. It's up to you now!"
We introduce to you HeatoN's EC-series, including EC1-Black, EC1-White, EC2-Black, EC2-White.
FEATURES; in-depth1.5 mm lift-off distance; lowest on the market to date
One of the primary features of the ZOWIE EC-series is the lift-off distance. Gamers often lift their mice when playing games, as they need to make swift movements to turn around quickly. A higher lift-off distance means the cursor will start to move earlier than the gamers anticipate, which will affect their aiming a lot. The lower the lift-off distance is, the easier it will be to get used to the feeling and anticipate where the cursor will land with each move. 12 months of extensive research and development on our own unique lens only used in the ZOWIE EC-series has made it possible to create the lowest lift-off distance currently available in any optical mouse on the market - 1.5 mm.
[img]06[/img]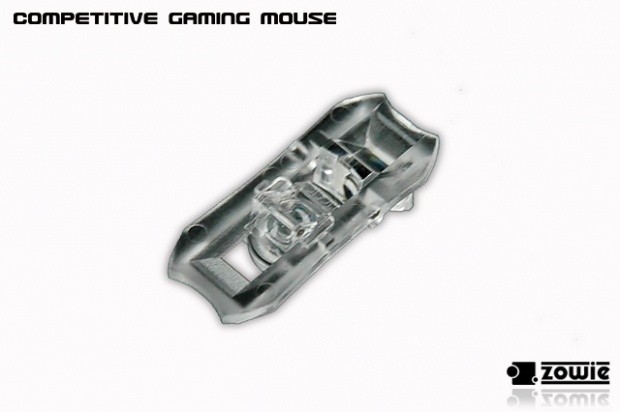 1,000Hz USB Report Rate - plug and play with 1.000Hz
Most optical mice are 125Hz which can be artificially raised to 500 - 1,000Hz through driver installations. The ZOWIE EC mice are the only optical mice which has 1,000 Hz from standard, without any installation of drivers. Gamers can use it anywhere and take their best performance with them, without having to download and install drivers. Just plug and play.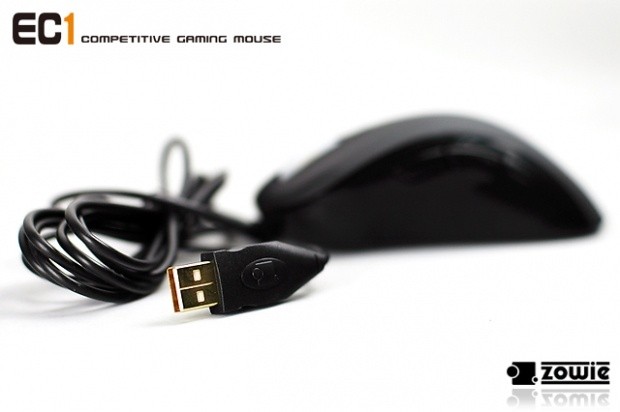 Improved mouse wheel
We have used an optical encoder instead of the cheaper traditional mechanical system and added a new optimized rolling system developed by ZOWIE, which ensures that our mouse wheel is the most durable and precise mouse wheel on the market today. We expect that the lifetime of our mouse wheel is longer than 5 years - unfortunately we haven't been able to put this to the test for 5 years, but we believe it is unbreakable.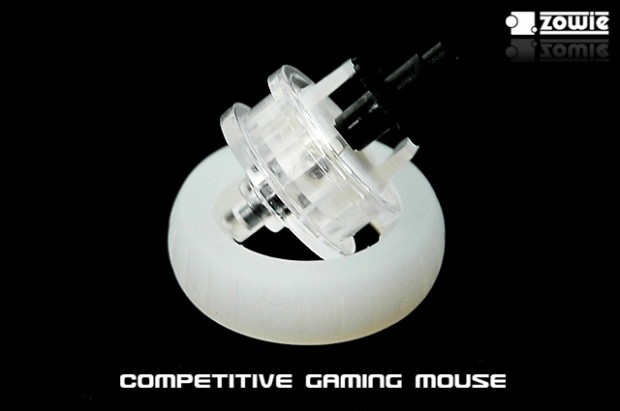 DPI-adjustment
Adjusting DPI on the fly is not really an innovative feature, but we decided to put it on our mouse anyway, as we believe it's important for a gamer to be able to optimize his settings to create the perfect feeling when playing.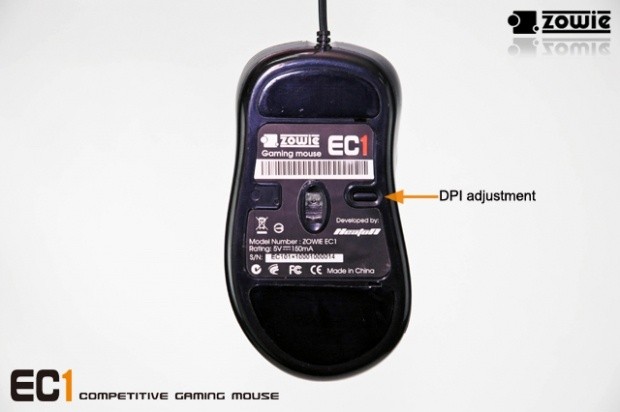 We have put the DPI-adjustment-button on the BOTTOM of the mouse, to avoid miss clicking it during an intensive game.
Two shapes - four mice
HeatoN's EC-series consist of four mice with the same features and specifications. The only difference is coating, color and size.
EC1 and EC2 black, has a rubber coating to increase the grip when holding.
EC1 and EC2 pure white, has the popular smooth coating which reduces sweaty palms.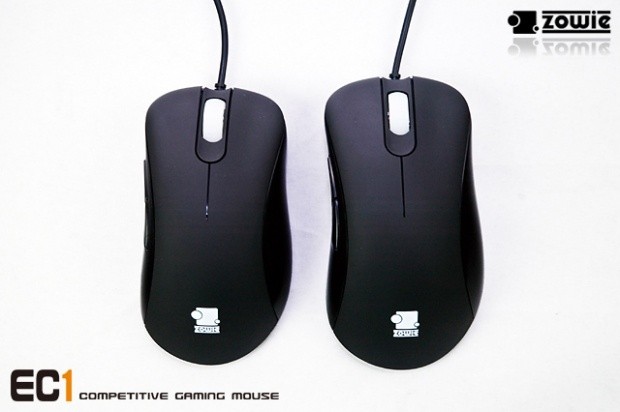 Features:
• 100% stable optical mouse developed for gaming by HeatoN
• Ergonomic designed right hand gaming mouse
• 1.5 mm lift-off distance due to custom developed ZOWIE-lens
• Improved mouse wheel system
• 500/1,000/2,000 DPI adjustment
• 1,000Hz USB report rate
• Operating System:
Win2000/XP/VISTA/7
Mac OS X v10.2 after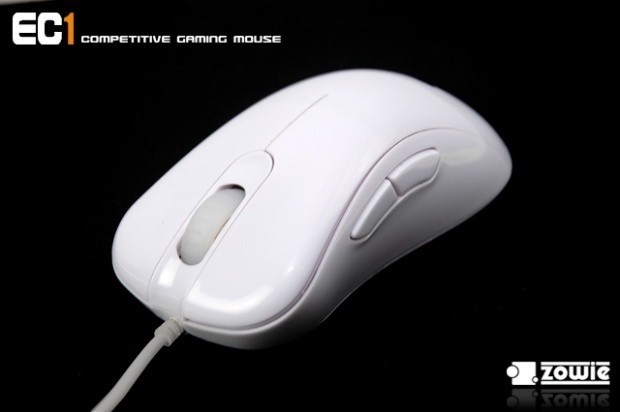 Specifications:
• Frames Per Second: 6,500
• Inches Per Second: 40
• Dots Per Inch: 500/1,000/2,000
• Max. Acceleration: 15G
• 1,000Hz USB report rate
• Connector: USB
• Buttons: 5
• Dimensions:
EC1: 128 x 43 x 62~70 mm / 5 x 1.7 x 2.44~2.76 inch
EC2: 120 x 40 x 58~65 mm / 4.72 x 1.57 x 2.28~2.56 inch
• Length of cable: 2m / 6.6 ft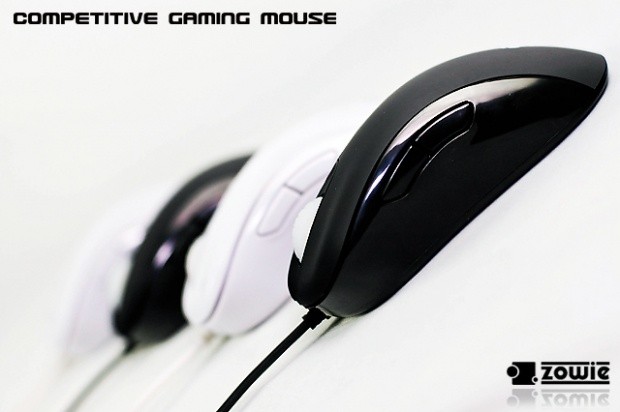 PLUG AND PLAY! NO DRIVERS REQUIREDAbout ZOWIE GEAR
ZOWIE GEAR is an innovative manufacturer of competitive gaming gear, founded late 2008 with a mission to develop the best competitive gaming gear available.
We are not limited by shareholders telling us what we can or cannot do. We are a free-minded company consisting of experienced and creative individuals, united in ZOWIE on a common ground; our passion for gaming. No boundaries. No compromises. Just gaming.
Last updated: Apr 7, 2020 at 12:02 pm CDT