Netstor Intorduces TurboBox-mini NA220A Series PCIe Expansion Solution
Netstor Technology today introduces its added external PCI Express expansion box series to its product line - the TurboBox-mini NA220A, a compact external PCI Express enclosure for ease-of-adding one extra PCI Express card to a laptop, desktop PC or server. Netstor once again demonstrates its dedications in bringing complete and cost-effective PCIe expansion solutions to its customers worldwide.
The portable, aluminum housing form factor of NA220A at case size of 254x198x58 mm (D.W.H.) is designed with a PCIe x16 connector and double width space that allow users to install their single or double width standard height PCI Express cards. Netstor's host adapter is now ready for the PCIe 2.0 specification, hence offering a double bandwidth of 20 Gb/s. Backward PCIe 1.0 is also compatible for a bandwidth of 10 Gb/s.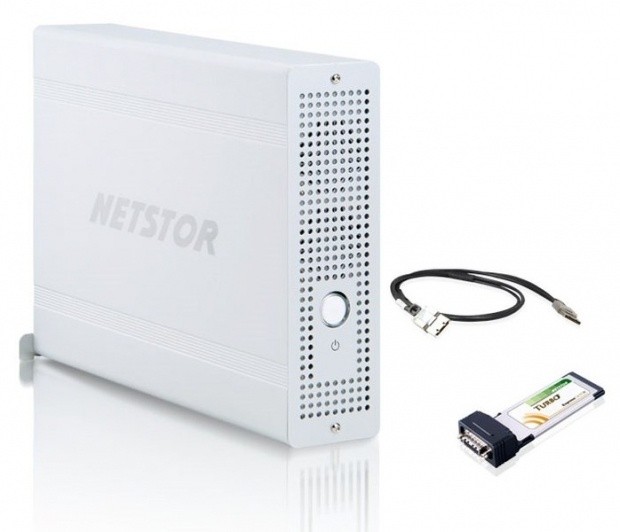 Furthermore, the TurboBox-mini NA220A provides a dedicated universal 80W power adapter and two individual 40x40x10mm cooling fans that are ideal for heavy consumption and better cooling environment. Professional users can simply attach the PCI Express card to a laptop through Netstor's ExpressCard34 and cable, or to a low profile PC through Netstor's PCIe host card and cable package. "The NA220A is just perfect for the full-length capture cards, audio cards and graphics cards, and it's so quick and easy to install without a special software required! Power users and gamers can surely hook up the NA220A on their laptops or desktop PC with an ease-of-mind," says Brian Yu, Sales Manager, Netstor.
Following its successful launch of the TurboBox NA210A family back in January, Netstor, now adding the TurboBox-mini NA220A series, absolutely offers a complete external PCIe expansion product line of single and multiple PCIe slots available for both the MAC and PC workstations to solve the limitation on the I/O expansion and PCIe slot shortage.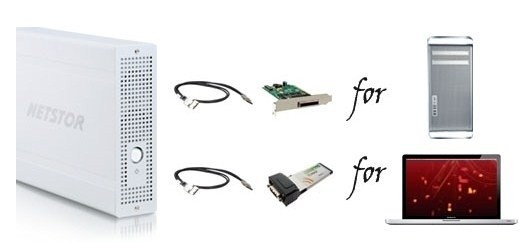 The TurboBox-mini NA220A is ideal for the audio/video professionals who have limited resources to use the existing solutions on their laptop/PC; for gamers who want a graphics card expansion; and for technical experts who request portable devices for data acquisition.
Netstor NA220A Product Features
• Supports one PCI-Express Card with maximum double width space
• High-strength aluminum housing with light and compact features
• Dedicated power supply and cooling system
• Laptop ExpressCard34 & desktop PCI-Express host adapter supported
• Easy installation and no diver requirement
Netstor's TurboBox-mini NA220A is already available in market at $400 Manufacturer's Suggested Retail Price (MSRP) and above, depending on the accessories. For more details please visit the
product page
.
Last updated: Apr 7, 2020 at 12:01 pm CDT