Kingston Technology Launches 24GB HyperX DDR3 Memory Kits
Kingston Technology Company, Inc., the independent world leader in memory products, today announced it is shipping the largest HyperX DDR3 memory kits to date. Users of the Intel Core i7 and X58 platforms can now take their systems to the memory extreme with Kingston's 1600MHz 24GB HyperX kit made up of six 4GB modules. For Core i5, P55 chipset enthusiasts, Kingston has released a 1600MHz 16GB kit of four 4GB modules to take full advantage of dual-channel performance.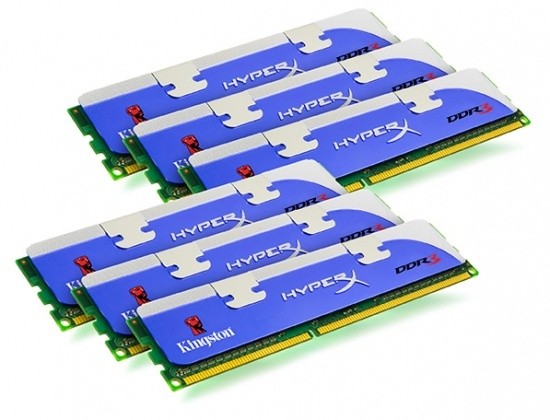 "We are pleased to make available the largest HyperX memory kits ever for the prosumers, multimedia pro or super enthusiast who wants everything," said Mark Tekunoff, senior technology manager, Kingston. "Users working with the latest operating systems like Windows 7 can keep multiple programs open, run memory intensive video or photo applications, or run numerous virtual machines using 24GB or 16GB of DDR3 HyperX memory and create more efficiency and performance gains than ever before."
The 1600MHz triple-channel and dual-channel kits are intended for use on the best motherboards on the market from top makers such as Asus and Gigabyte. A video of the 24GB HyperX kit in action can be found
here
.

Last updated: Apr 7, 2020 at 12:00 pm CDT