LIGHTS, CAMERA, ACTION! HITACHI GST PREMIERES NEW CINEMASTAR HARD DRIVE FAMILY
New CinemaStar Drives are Tuned for the Growing Consumer Electronics Market, Providing Ultra Quiet Operation, Low Power, Advanced AV Features and High Capacity
HONG KONG, September 14, 2009 -
Hitachi Global Storage Technologies (Hitachi GST) today rolled out the red carpet for the newest members of its celebrated CinemaStar™ family of 3.5-inch hard disk drives (HDD). Based on 500GB per platter technology, the new Hitachi CinemaStar product line-up consists of the 7200 RPM, 1TB CinemaStar 7K1000.C and its 1TB, CinemaStar 5K1000 CoolSpin™ companion.
Both product families are built to handle the most demanding high definition (HD) video streams and offer reliable performance, large capacity, quiet operation, advanced AV features, and low power and temperatures that help manufacturers meet design, price and performance objectives for their consumer electronics devices. Along with these benefits, these 1TB performers are able to store nearly 250 hours of MPEG-41 HD video and can handle multiple streams of video simultaneously, making the CinemaStar 7K1000.C and the CinemaStar 5K1000 the perfect drives for consumer electronics applications such as HD DVRs, DVD/HDD recorders, DVR-enabled TVs, media centers, and video surveillance systems.
Now with an expanded capacity range of 160GB to 1TB, the new CinemaStar 5K1000 family features innovative Hitachi CoolSpin Technology, which relies on motor speed optimization to provide a unique balance of performance, power utilization and acoustics. By tuning the motor to make the drive spin slower, thereby reducing harmonic resonance, the CinemaStar 5K1000 is nearly silent at 2.4 bels during operation, draws 3.3 watts or less idle power and generates less heat, which are all critical factors when designing environmentally friendly digital video solutions.
"With the market for hard drive-enabled DVRs and PVRs growing at a significant rate, we are experiencing increasing demand for our CinemaStar products," said Brendan Collins, Vice President of Marketing, Hitachi GST. "The new crop of HDTVs with built-in DVRs is one example of what's fueling market growth. With our advanced AV features, and years of reliable hard drive design and OEM integration experience, we continue to work closely with large global manufacturers who are selling a new generation of TVs with integrated hard drives."
Advanced AV Features Take the Leading Role
Both drives feature patented and innovative Hitachi SmoothStream™ Technology, which delivers an integrated set of features and functions that enable CinemaStar drives to perform optimally in AV applications. For example, SmoothStream tunes the drive response to capture video data streams on a command by command basis, allowing integrators to mix different AV and IT applications on the same platform. CinemaStar drives represent Hitachi's fourth generation SmoothStream implementation.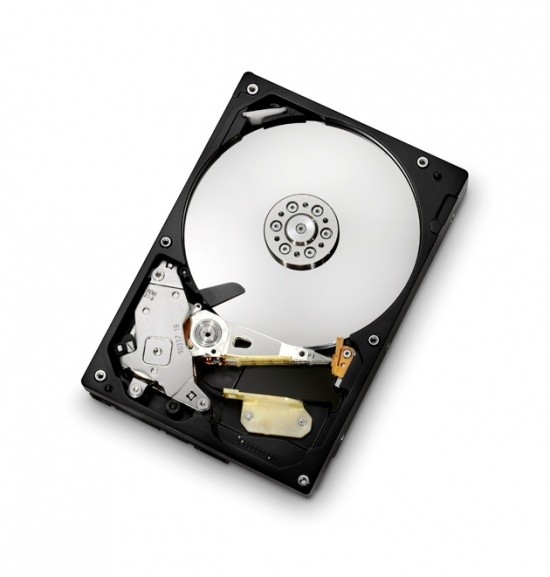 In addition to SmoothStream, the new CinemaStar family integrates outstanding reliability and performance features that are standard on all Hitachi hard drives, plus a suite of specific AV optimized features that help manufacturers and system integrators develop next-generation digital video and multimedia solutions. Key features include:
• SMART command transport to optimize the drive settings for best video streaming performance
• Advanced auto power management with multiple power mode options so that performance requirements can be achieved using the lowest possible energy expenditure
• Expanded temperature range of 0-70oC (CinemaStar 5K1000) and 0-65oC (CinemaStar 7K1000) in operating mode to enable fan-free, quiet DVR designs, which is important for drives that often "live" in a consumer's bedroom
• Intelligent idle time functions that maintain customer data signal quality for reliable long-term storage
• Advanced drive mechanics, resulting in a drive rating of 1.2 million hours MTBF2, for the grueling 24x7 operation that is commonplace among music- and movie-loving consumers
• Hitachi patented load/unload ramp mechanism that helps prevent disk wear and protects the disk during non-operation
• Thermal fly-height control for enhanced drive reliability during lengthy video encoding/decoding sessions; especially relevant today when HD movies can reach more than three hours in length
Availability
Hitting the full range of consumer electronics capacity sweet spots (160GB to 1TB), the CinemaStar 7K1000.C and 5K1000 will be available in volume in the fourth quarter of calendar 2009.
About Hitachi Global Storage Technologies
Hitachi Global Storage Technologies (Hitachi GST) develops advanced hard disk drives, enterprise-class solid state drives, and innovative external storage solutions and services used to store, preserve and manage the world's most valued data. Founded by the pioneers of hard drives, Hitachi GST provides high-value storage for a broad range of market segments, including Enterprise, Desktop, Mobile Computing, Consumer Electronics and Personal Storage. Hitachi GST was established in 2003. Its headquarters is located in San Jose, California. For more information, please visit the company's website at
http://www.hitachigst.com
.
About Hitachi, Ltd.
Hitachi, Ltd., (NYSE: HIT / TSE: 6501), headquartered in Tokyo, Japan, is a leading global electronics company with approximately 400,000 employees worldwide. Fiscal 2008 (ended March 31, 2009) consolidated revenues totaled 10,000 billion yen ($102.0 billion). The company offers a wide range of systems, products and services in market sectors including information systems, electronic devices, power and industrial systems, consumer products, materials, logistics and financial services. For more information on Hitachi, please visit the company's website at
http://www.hitachi.com
.
Last updated: Jul 27, 2022 at 04:07 am CDT