DOOGEE upgrades its rugged S90 with the introduction of the Pro edition
Tue, Jul 16 2019 7:11 PM CDT
London, 16th July 2019: Innovative technology company, DOOGEE Hengtong Technology Co. Ltd, is pleased to announce the launch of its latest rugged phone, the DOOGEE S90 Pro. This launch sees DOOGEE refresh the previous S90, which launched in early 2019, with some useful additions and improvements on the existing features. The S90 Pro is available at $299/240 for pre order here with shipping in August.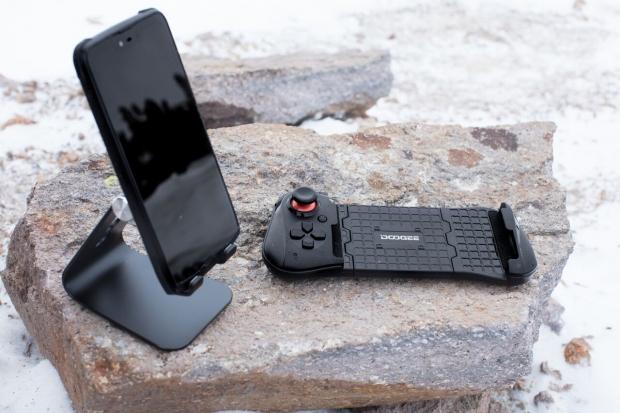 The rugged modular smartphone can mix, match and swap its parts by sliding into place dependent on the conditions users find themselves in - making it perfect for the adventurous type. However, unlike its predecessor, the S90 Pro offers the new Android 9.0 Pie which means that the phone uses AI (Artificial Intelligence) to learn its owner's preferences, making the handset smarter as it's used over time. It is powered by a multi-core AI processing unit and NeuroPilot AI technology that also has facial recognition and fingerprint unlocking options.
In addition, the MediaTek Helio processor has been updated from the P60 to the P70 issue to deliver a smoother and more powerful experience for multitaskers and gamers alike. The Helio P70 boasts an enhanced Artificial Intelligence Processing Unit (APU) that enables peak performance, a long battery life, beautiful imaging and a fluid gaming experience.
The S90 Pro still offers some of the one-of-a-kind features found in the previous edition, making it one of the best rugged phones on the market. It is waterproof, dustproof and shockproof with IP68 protection and is fully functional when submerged in water up to 1.5m (5 feet) for two weeks. Thanks to its combination of metal and polycarbonate, the S90 Pro can survive extreme temperatures, drops, transport shocks, humidity, mould, salt spray corrosion, explosive gas, vibration and much more. No matter where users take the S90 Pro, it can handle it. Watch the video of it being put through its paces at Sea World here.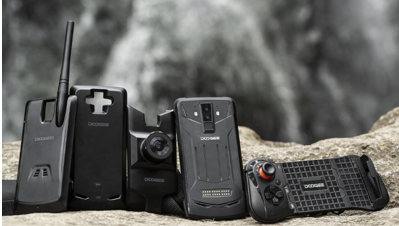 In addition, it comes with 6GB of RAM and 128GB of built-in storage and a microSD card slot, allowing up to up to 256GB extra memory. This, together with the MaliG72 MP3 video adaptor, ensures the S90 Pro functions smoothly during resource-intensive gaming or graphic applications
The screen has an aspect ratio of 18:9 and 6.18'' full HD+ display resolution of 2160x1080 pixels to produce a bright and contrasting picture. It also houses 16+8MP dual rear AI cameras, acting as a smart photographer, as it intelligently learns from facial recognition and scene identification in order to adjust light and tone. The device offers a multi-frame function, noise reduction, depth of field recognition and various filters to ensure the best photo possible is taken.
The 8MP SONY front camera with f/2.0 big aperture and 90Ã,°super wide-angle means every selfie captured is soft and flattering and AI-driven beauty function highlights the contours of the face to deliver the most attractive portrait.
The 5050mAh Polymer battery has a power saving system and has 675 hours standby time with the support of 10W wireless charging. The large battery capacity and rapid charging speed ensures you are never out of power for long.
The S90 Pro is available globally the DOOGEE shop with the pricing below. All include free shipping. More information on the phone can be found here
S90 Pro (Phone only) - $299.99 (240 approx.)

S90 Pro with Power Mod - $359.99 (290 approx.)

S90 Pro with all modules - $459.99 (370 approx.)
Last updated: Sep 25, 2019 at 05:39 pm CDT
Related Tags