Hamburg, 2nd July 2019 - 4Players GmbH, a subsidiary of Marquard Media Group, has launched the open beta test of the SCILL Play app for Android and iOS.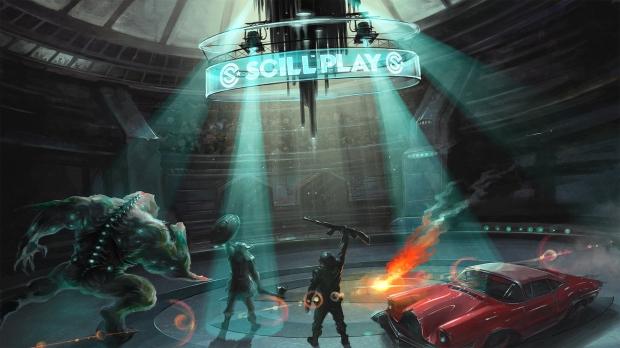 SCILL is an innovative second screen engagement platform that allows developers, publishers as well as players to increase the entertainment value of games sustainably and significantly. SCILL Play is fully customizable and lets players actively decide which goals they want to achieve next - regardless of the requirements of the existing game design. Successfully completed challenges can be rewarded with experience points, SCILL Coins and great prizes.
SCILL Play offers beginners and hardcore players an interactive opportunity to challenge themselves and experience familiar games with new motivation. In addition, the platform offers publishers a real alternative to developing their own challenges or additional content, such as reward systems or battle passes, and thus has a positive effect on the development effort and time requirements.
"After an intensive development period and positive feedback during the closed test phase, we are very excited about making SCILL Play accessible to a broad audience during our Open Beta," says Marc Berekoven, Head of Business Development and Product Manager of the SCILL platform. "SCILL Play offers players the opportunity to experience their favorite games in a completely new way. In addition to personal challenges and rewards, the app now also has new community features: Among other things, users can form or join alliances to overcome challenges together with other players. This makes the gaming experience even more collaborative and dynamic. We look forward to the feedback from players, developers and publishers, which will help us to further improve SCILL Play and adapt it to the wishes of our users".
More information and download links are available at https://www.scillgame.com.
Last updated: Jul 27, 2022 at 03:38 am CDT