NeuroBlade raises over $27 million to develop a new type of AI chip
Israeli startup NeuroBlade has completed a $23-million round A, led by Marius Nacht, Co-founder of Check Point Software Technologies, with the participation of new investor Intel Capital and existing investors StageOne Ventures and Grove Ventures. In addition to the $4.5M previously raised, this new funding will be used by NeuroBlade to scale its workforce and ramp up its marketing efforts in order to bring the first generation of its AI chip to the market.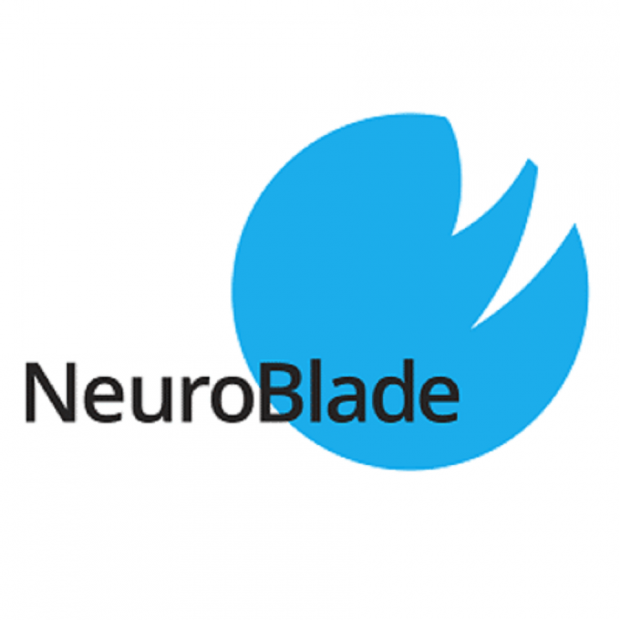 Founded in 2017 by Elad Sity, CEO and Eliad Hillel, CTO and VP Product Strategy, NeuroBlade raised its initial capital while in stealth mode from StageOne Ventures and Grove Ventures, headed by Dov Moran, the inventor of the USB flash drive and Co-founder of M-Systems. Additional initial capital was received by several private investors, including Rami Lipman.
Sity and Hillel are both graduates of the technological unit of Israel's Intelligence Corps and formerly key employees of SolarEdge (NASDAQ:SEDG), which grew from a small startup to a successful public company. Both of them became immersed in high tech from a young age, long before their military service.
Elad Sity joined SolarEdge shortly after it was founded. In his last position there, he served as VP, Software and System. He met Eliad Hillel when the latter joined the hardware department and at a later stage, headed one of the central software and algorithm teams in Sity's department.
The AI processor market segment is currently led by NVIDIA and Intel but is becoming more crowded as more startups develop processors for different market segments, as well as large corporations that are developing processors for their own needs. AI chips are used today in a wide range of applications, including image and speech recognition, video analysis, autonomous driving and many more.
The deployment and use of AI is still limited by factors such as size, price, throughput or performance of these chips. The NeuroBlade chip is designed with different technology and architecture that allows it to solve a fundamental issue of running AI applications. It maintains a strong performance level despite being smaller and less expensive to make.
According to NeuroBlade, the chip is meant to run several neural networks and multiple complex algorithms at the same time. Its main advantage, according to the company, is that it is able to also solve tomorrow's problems, not just the relatively "simple" problems computers grapple with today.
Elad Sity, CEO and Co-founder of NeuroBlade, said: "'We started out slightly over two years ago with an ambitious idea how to solve AI's computational challenges. I would like to thank the investors and partners who share the excitement and faith in our product and the way to get there. This is also an opportunity to thank our employees for all their work and for walking the extra mile to make our vision materialize. Our core team has grown stronger over the past two years, creating a solid foundation for the upcoming growth."
Dov Moran, Managing Partner at Grove Ventures, noted: "From the first moment it was clear this team has a very different, yet feasible concept for an AI chip. Walking this idea from square one has been a gratifying journey, from the setting up of a strong team around the entrepreneurs to this meaningful funding event that would allow the company to take a big leap forward."
Tal Slobodkin, Partner at StageOne VC, commented: "The chip developed by NeuroBlade will allow running AI algorithms on par with the performance of market-leading chips but at a smaller size or with significantly better performance at similar throughput and size. NeuroBlade's technology targets servers and is also relevant to end devices, such as security cameras, laptops, cars, multimedia and more."
Eliad Hillel, CTO, VP Product Strategy and Co-founder of NeuroBlade, added: "Leaving SolarEdge, a company I've been part of for years, is no simple thing - leaving the position, the friends and the security of working for a big company. We decided to leave because we knew we were starting something new and different that could provide significant value to customers. Fortunately, the experience we accumulated in the past was very relevant in helping us face our new challenges - making something out of nothing, by taking different technologies, which are not necessarily related, adding our secret sauce and talent and integrating them into something bigger."
Shai Schiller and Ofir Soham, Investment Managers at Marius's team, said: "No doubt the AI revolution is bringing great opportunities. We are witnessing exciting changes in the field of computer architecture and we are glad to lead the investment round in NeuroBlade and looking forward to be a part in the change that NeuroBlade is bringing to this world."
Related Tags