Genesys (www.genesys.com) introduced new orchestration capabilities powered by Genesys AI that connect native and third-party technologies to enable the most comprehensive customer journey management available today.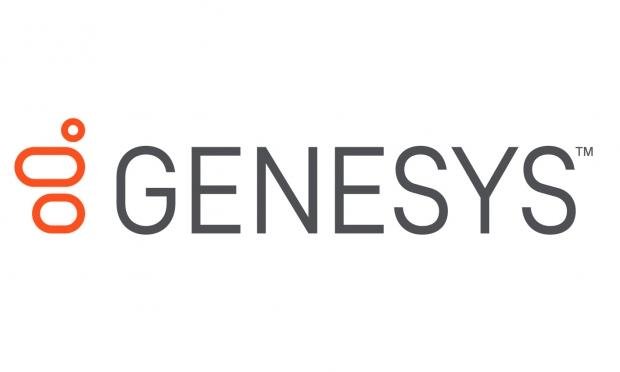 Currently, businesses are adopting an increasing number of artificial intelligence (AI) point solutions to solve specific challenges. However, businesses are failing to realise AI's full potential to improve customer and employee journeys because data remains fragmented across the end-to-end experience. As a result, AI's ability to impact business outcomes remains limited.
New orchestration capabilities from Genesys make it possible for multiple AI applications to work together harmoniously in real-time from marketing to sales to service. By leveraging all relevant data throughout the customer's entire journey, Genesys AI can orchestrate, measure and optimise processes at every touchpoint. This enables businesses to tailor automation, communication channels and marketing and sales offers for individual customers, introducing new levels of personalisation.
Genesys Cloud Puts AI Innovation at Your Fingertips
Genesys makes it easier for businesses to connect and manage native and third-party AI across voice and digital channels. With its simple centralised orchestration, Genesys AI enables customers to map complex business logic, perform various back-end system integrations and swap AI providers. Businesses can move their AI technologies into production quicker by building once and deploying across all channels, leveraging microapps to reduce development time by 90% and improving analytics, resulting in 40-60% faster time to value. This enables businesses to leverage existing AI investments and buy a future-proof solution.
Both on-premises and cloud customers around the world are realising additional advantages. An example is Entel, one of the largest telecommunications companies in Chile. In just six months, Entel has increased revenue by 5%, decreased costs and improved customer satisfaction by using Genesys AI to orchestrate all customer interactions with technology from Google Cloud and IBM Watson.
Other Genesys customers, such as DNB, are achieving additional benefits including improved accuracy leading to better predictions and faster responses to customer inquiries. In speaking about the benefits of this advanced orchestration capability, DNB Head of Technical Operations and Customer Solutions, Anders Braten said, "Genesys sews everything together to make the perfect customer journey."
Breaking Down AI Silos to Realize Value
"In customer service alone, on average, nine out of 10 enterprises deploy AI for six distinct uses, such as automated self-service, chatbots in instant messaging and IVR support," said Peter Graf, Genesys Chief Product Officer. "Genesys AI is an elegant solution that masterfully links underlying technologies and synchronises data and event streams as needed. These AI capabilities are delivered by Genesys Cloud, the company's high-velocity innovation platform that provides new ways to optimise customer and employee journeys."
With hundreds of technology applications integrated with its customer experience platform today, Genesys is the only company in the industry able to orchestrate any AI for self and assisted service. This includes Kate, the customer and employee virtual assistant powered by Genesys AI, as well as third-party AI solutions such as Amazon Lex, Google Cloud Contact Center AI, Nuance and IBM Watson.
Dan Miller, Lead Analyst at Opus Research, said, "Genesys has stepped up to provide a framework for enterprises to support conversational engagements that helps businesses leverage existing investments in AI resources more fully. Genesys AI enables them to integrate natively developed elements of AI along with offerings from recognised, leading third parties."
How Genesys AI Orchestrates the Best Customer and Employee Experiences
Genesys AI provides the common data framework for all AI integrations so systems are not working in silos. It captures, processes and analyses third-party data in the same way as its own AI applications, such as Genesys Predictive Routing, Altocloud Predictive Engagement and Automated Forecasting and Scheduling. In addition to delivering advanced orchestration, Genesys AI enables real-time predictions, speech and text analytics, self-service automation and more.
An example is the coordination between Genesys AI and chat and voice bots. When a customer begins an engagement with a bot, Genesys AI can detect if escalation is needed. It can then use Predictive Routing to identify the employee deemed the best match and pass the inquiry to that individual with full context for resolution.
Advanced AI Orchestration Kicks Off Summer Innovations
The company announced its new orchestration capabilities at Xperience19, its signature event taking place this week in Denver. Genesys is also introducing a new analytics dashboard, enabling businesses to better understand customer intent, visualise containment rates and optimise bot usage in a single view.
The new dashboard and Genesys AI's advanced orchestration capabilities are available now among a broader collection of the company's Summer Innovations. The Innovations are comprised of multiple feature enhancements across the Genesys PureCloud, PureConnect and PureEngage solutions and delivered via Genesys Cloud.
Register for the Genesys Summer Innovations webinar on June 27 for a closer look at what's new and coming next from the leader in customer experience.