NZXT Refreshes the Award-Winning H Series
May 27, 2019 7:33 PM CDT
Los Angeles, CA - May 27th, 2019, NZXT, a leading developer of software-powered hardware solutions for PC gaming, announces today the successors to its award-winning H-Series PC cases. There will be six new models in the refreshed H Series. The H210, H210i, H510, H510i, H710, and H710i further the legacy of the original H-Series by keeping features beloved by builders while adding new ones.
"With the original H Series, we set forth a vision of what we believed to be the future of PC hardware," says Johnny Hou, founder and CEO of NZXT. "It has been very humbling to see the positive response that the H Series has received since it has launched but we are always striving to better our products. We added improvements to the latest line of H-Series to make sure that PC Builders will have the best tools available to them to make simple, modern, and beautiful builds."
The all-new H Series is available in matte black, matte white, and matte black and red. This new iteration of the H Series will include flush tempered glass mounting, allowing it to be installed with a single captive thumb screw for easier access to the interior of the case, as well as improved SSD trays. In addition to several improvements that allow for a smarter building experience, the new H Series will be equipped with a front-panel USB C connector supporting high-speed USB 3.1 Gen 2 devices.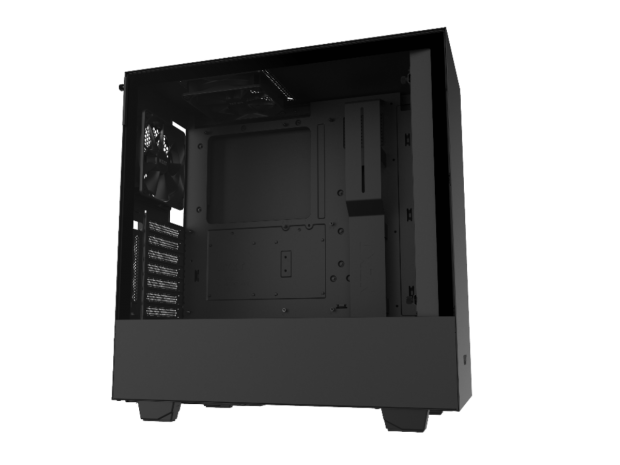 The All-New H Series Features
More Modern
With a USB 3.1 Gen 2-compatible USB-C connector on the front panel, it's easier than ever to connect the newest smartphones, high-speed external storage, or the latest peripherals to your PC.
Still Beautiful
The clean, modern design, iconic cable management bar, and uninterrupted tempered-glass side panel showcase your stunning build.
Powered By NZXT CAM (i Version Only)
Use the intuitive NZXT CAM application to monitor and control your build, choosing from presets or custom controls for your RGB lighting and fans to create your dream PC.
Smarter (i Version Only)
The new Smart Device v2 includes a faster microprocessor for NZXT CAM-powered control of two HUE 2 RGB lighting channels and three fan channels that support either voltage regulated or PWM fans.
Streamlined Cooling
Aer F120mm fans* are included for optimal internal airflow and the front panel and PSU intakes include removable filters. Includes a reversible, removable, top-mounted bracket designed for radiators up between 240mm - 360mm** simplifies the installation of either closed-loop or custom-loop water cooling.
Enjoyable Builds For All
Cable management can take more time than assembling a system. Our patented cable routing kit with pre-installed channels and straps makes wiring easy and intuitive and easy.
H510i/H710i VERTICAL GPU MOUNTING
Show off your graphics card with a built-in mounting bracket for installing your GPU vertically.***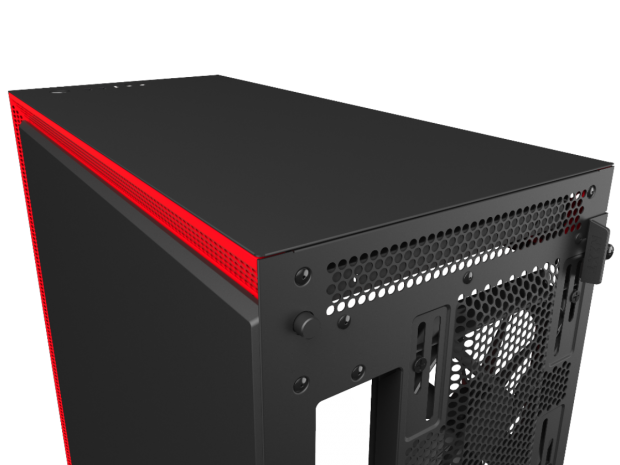 MSRP Pricing
H210
Global: $79.99 USD
USA: $89.99 USD****
H210i
Global: $109.99 USD
USA: $119.99 USD ****
H510
Global: $69.99 USD
USA: $79.99 USD ****
H510i
Global: $99.99 USD
USA: $109.99 USD ****
H710
Global: $139.99 USD
USA: $169.99 USD****
H710i
Global: $169.99 USD
USA: $199.99 USD****
Color Options:
Matte White
Matte Black
Matte Black/Red
Availability:
USA: Early July at NZXT.com
ROW: Early July
BLD: Early July LetsBLD.com
Related Tags