Cambridge Mobile Telematics Releases Data on Driving Behaviors around Memorial Day Weekend
WHAT: Cambridge Mobile Telematics (CMT), the world's leader in mobile telematics and analytics, is releasing results from its latest study on driving behaviors during Memorial Day Weekend. The data highlights some of the most dangerous driving hotspots in America during the busiest travel weekend of the year to help drivers better prepare and anticipate what's ahead. The data shows: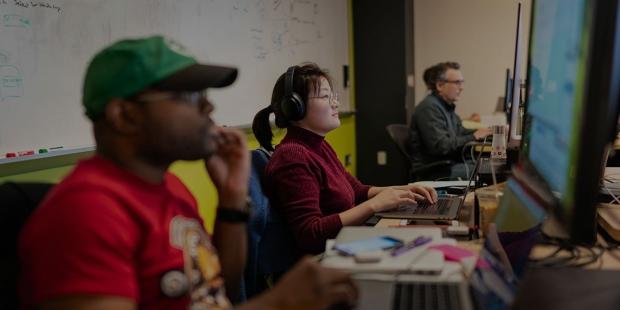 Top danger zones: Miami, Nashville, Charleston, Atlanta and Indianapolis are among the most dangerous areas, with the Hamptons in the top spot all weekend
Watch out in Connecticut: CT is the most dangerous state to drive through during MDW, with Friday being the worst day to drive through
Early birds avoid the accident: Distracted driving occurs significantly less between 5:00-10:00AM than between 10:00AM-4:00PM, when distraction increases from 19% to 22% and hard braking increases from 23% to 25%
The deadliest detours: Local roadways have proven to be more dangerous than highways when it comes to speeding (particularly in Atlanta, the Hamptons, Cape Cod, Chicago and Indianapolis)
WHERE: CMT looked at the top U.S. travel destinations for Memorial Day Weekend to determine the most dangerous driving hotspots and help consumers spend less time in the car, and more time enjoying their vacation safely. Among the different driving behaviors observed were overall distraction, speeding, and hard braking in cities across the U.S.
Speeding occurred in over half of trips in the Hamptons, Portland, Jacksonville, Las Vegas, and D.C.

Distracted driving occurred during 43-45% of trips in Miami, Charleston, Charlotte, Memphis and Raleigh

Denver is the worst place to travel between 7pm and 12am

Miami has the highest amount of distraction events per 100 miles and seconds of distraction per mile with 63.63% of drivers distracted on at least half of their trips

The Hamptons had the highest % of trips with speeding (54.86%)

Los Angeles had the highest % of trips with braking (34.31%)

Nashsville had the highest % of speeding on local roads (71.69%)

Denver had the highest % of distraction occuring on trips between 7pm and 12am (39.07%), while Park City had no distraction during trips between those hours

San Francisco had the highest % distraction on trips between 12am and 5am (29.29%)

Austin had the highest % of distraction events that occur between 70-80mph (13.59%)
WHO: Hari Balakrishnan, CMT's co-founder and chief technology officer, explains: "As Memorial Day is the deadliest weekend to get behind the wheel, it is more important than ever to shed light on just how dangerous traveling to your weekend destination could be. Our mission at CMT is to make roads safer by making drivers better, and the data shown will hopefully help drivers be more mindful when driving this Memorial Day."
CMT works with leading insurance companies to launch programs for consumers and fleets to reduce crash risk. CMT's DriveWell platform analyzes mobile sensor data and ground truth from the DriveWell Tag, and then scores drivers on phone distraction, excessive speeding, hard braking, harsh acceleration, and hard cornering. Some of the programs using the DriveWell platform include Drive Safe and Saveâ"¢ by State Farm and RightTrack by Liberty Mutual.
Last updated: Sep 25, 2019 at 05:39 pm CDT
Related Tags