Doom is Unleashed on Black Desert Online
Amsterdam, The Netherlands - 30th of April - As announced by the content roadmap last week, Kakao Games and Pearl Abyss introduces Doom, the Dream Horse that will fire up Black Desert Online's servers with today's maintenance. This new hellish Dream Horse will only accept the fiercest of riders. It is a true achievement for those who are diligent enough to harness their horse training skills.
The nightmare has finally arisen from the darkness to show riders its share speed and fierce attacks. Its unique skill Dark Sprint will leave a trail of fire in its path and burn nearby opponents as Doom blazes across the battlefield. Doom can be obtained by training then awakening a Tier 8 Lv. 30 courser with a Krogdalo's Origin Stone via NPC Gula of Stonetail Horse Ranch. To help players, there will be a +100% EXP boost for mount/training EXP which will run for two weeks from April 30th to May 15th.
Secondly, Garmoth has awoken from his nest and is on the prowl in Kamasylvia. The menacing dragon will now randomly appear in Sherekhan Necropolis, Blood Wolf Settlement, and Tshira Ruins to unleash her terror. Players unlucky enough to be caught in her blaze will perish, but those that survive her fiery breath will be thrilled to find handsome rewards in its wake.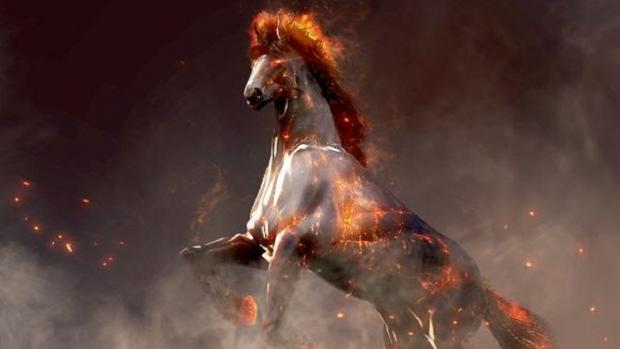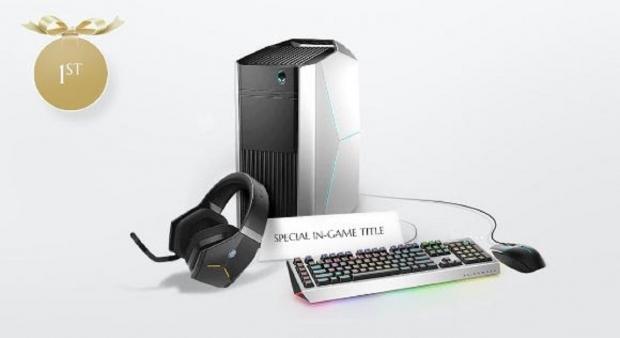 More rewards are can be won during the 2019 Spring Video Contest which invites the community to come up with their own Machinima trailer that depicts Spring in Black Desert Online. Talented filmmakers can win fabulous prizes including an Alienware Aurora R8 Gaming Desktop and other Alienware peripherals. For more information please check the dedicated event page.
About Black Desert Online:
Black Desert Online is an open world action MMORPG withcutting edge visuals and skill-based combat that redefines the genre. Black Desert Online has the most fully developed character customization system of any game that is currently on the market. This feature allows users to break free of the mundane and make unique characters that are truly representative of each and every player. Its intuitive controls, beautifully designed worlds and extensive lore are enough to excite both new and veteran gamers of MMORPGs and RPGs in general. The game has been successfully launched in over 150 countries, is available in 12 languages and has over 10 million registered users. The mobile and console version is scheduled to launch globally in 2018.
About Pearl Abyss:
Pearl Abyss is the Korean studio behind the hit PC MMORPG Black Desert Online which was named MMORPG of the Year in 2016 and 2017. It has been successfully launched in over 150 countries, is available in 12 languages and has over 10 million registered users. The mobile version launched in Korea and became an instant hit. Black Desert Mobile reached the number one position as the Most Popular Game in the Korean app stores for both Apple and Google in less than a week. It is scheduled to start launching globally in 2018. All of Pearl Abyss's games are developed on their own proprietary game engine. Pearl Abyss is poised to continue its growth through 2018 and beyond to maintain its position as one of Asia's leaders in game development.
Related Tags