New publisher All in! Games signs 16 games including Daymare: 1998, Paradise Lost, and Fort Triumph
Krakow, Poland - April 24th, 2019. All in! Games is a new video game publishing and production company based in Krakow, Poland. Founded in 2018 by Tomasz Majewski, the team has raised 10M EUR for production and marketing and already signed 16 games including high-profile titles like Paradise Lost (PolyAmorous), Fort Triumph (CookieByte) and Daymare: 1998 (Invader Studios, Destructive Creations).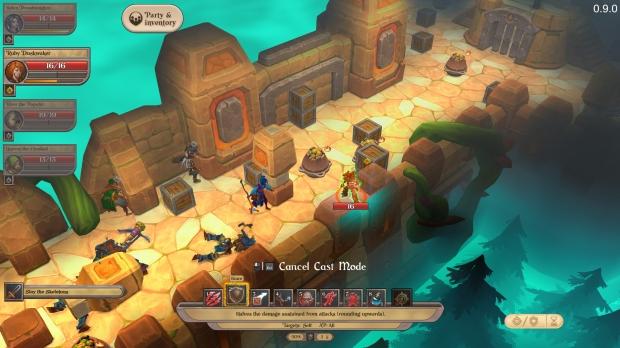 "The founding of the publishing house was a response to the needs of development teams looking for production budgets at the level of $0.5 - 2 million," says founder Tomasz Majewski. "We strive to help our development partners in organizing the company, hiring new team members, and providing legal assistance. We want the developers to actively participate in marketing planning and execution".
All in! Games' 2019 lineup also includes a tycoon Space Company Simulator (Intermarum), a Kafka-inspired puzzle platformer Metamorphosis (Ovid Works), and a twin-stick shooter Space Cows (Happy Corruption). All In! will reveal more games in the coming months.
"Our mission is to remove obstacles that appear during the game development process," says Piotr Zygadlo, COO in All in! Games. "We want the studios that work with us to focus on what they know best - making a game. The rest is on our side".
Paradise Lost (PC, Xbox One, PS4) is a mystery adventure game about coping with loss and balancing destruction and creation. Your choices shape and uncover lives past and present, casting light on your true nature. In the end, you have to ask yourself - does humanity deserve another chance? https://store.steampowered.com/app/982720/Paradise_Lost/
Fort Triumph (PC, Xbox One, PS4) is a challenging medieval fantasy turn-based tactics game where you lead a party of heroes that face permanent death at any moment. Outsmart deadly foes with tactical ingenuity while using the environment - both as cover and as a weapon - to guide your party through perilous adventures. https://store.steampowered.com/app/612570/Fort_Triumph/
Daymare: 1998 (PC, Xbox One, PS4) is a third-person survival horror game that recreates the mood of iconic titles from the 90s made by Invader studios, the game is co-published with Destructive Creations. A missing deadly virus, three characters to play with and little time to find the truth, before mutated monsters abruptly end your mission.https://store.steampowered.com/app/842100/Daymare_1998/
Developers can get in touch with All In! Games for publishing opportunities via email: submit@allingames.com
PRICING: You can find products similar to this one for sale below.

United States: Find other tech and computer products like this over at Amazon.com

United Kingdom: Find other tech and computer products like this over at Amazon.co.uk

Australia: Find other tech and computer products like this over at Amazon.com.au

Canada: Find other tech and computer products like this over at Amazon.ca

Deutschland: Finde andere Technik- und Computerprodukte wie dieses auf Amazon.de
Related Tags