(Katowice, Poland | Mar. 26, 2019) - Jujubee's Kursk Has Just Received a Great -60% Discount on Steam!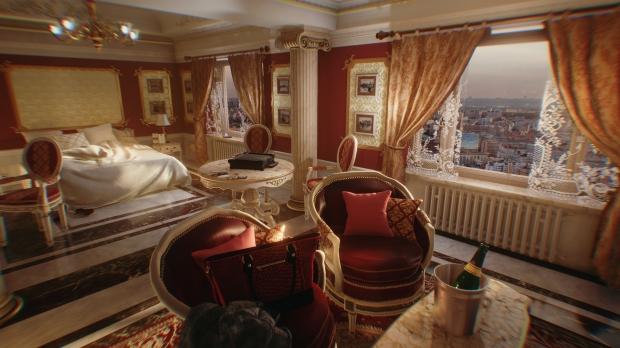 Polish developer Jujubee S.A. has just announced that their documentary-adventure game Kursk has just received a -60% discount on Steam. The offer ends on April 1.
KURSK is the first ever adventure and documentary video game inspired by real events. You assume the role of a spy who finds a way on the Russian nuclear submarine K-141 Kursk. Your task is to collect secret information about the revolutionary Shkval supercavitating torpedoes. While trying to complete your mission, you become witness to the dramatic events which shook the world at that time.
LIVE THE HISTORY - experience the history of the fateful voyage of K-141 KURSK that ended at the bottom of the Barents Sea.
THE WORLD OF 2000 - see through the first person perspective the fascinating world of 2000's Moscow, Vidyayevo and the extremely detailed Oscar II-class submarine.
INTELLIGENCE OPERATIVE - walk the fine line between gathering secret information, getting to know important people and getting caught spying.
DECISIONS - get to know the crew of Kursk submarine, maintain important relationships and make decisions that have a long-lasting impact.
GAMES BEYOND - a new sub-category for Jujubee's products characterized by a greater emphasis on the story being told, original gameplay, and mature subject matter.
Game information:
Platform: PC Windows, Mac
Publisher: Jujubee S.A.
Developer: Jujubee S.A.
Release date: Nov. 7, 2018
Links:
Gameplay trailer:
Kursk on Steam: https://store.steampowered.com/app/860620/KURSK/
Press kit available here: http://bit.do/kurskpresskit
About Jujubee:
Jujubee S.A. is a game development studio that has released titles like "FLASHOUT 3D", "Suspect in Sight", "Take Off - The Flight Simulator", the real-time strategy game "Realpolitiks", "Truck Simulation 19", the documentary-adventure game "KURSK", and the upcoming "Deep Diving Simulator". The company's goal is to create inspiring and unconventional games for all significant device platforms, such as iOS (iPhone, iPod, iPad), Android, Mac, PC, and consoles. Jujubee is a publicly traded company on NewConnect (JJB).
Last updated: Sep 25, 2019 at 05:39 pm CDT